Two long-serving Elderpark Housing staff retire
Two long-serving members of staff at Elderpark Housing are retiring after amassing a remarkable 60 years of service between them.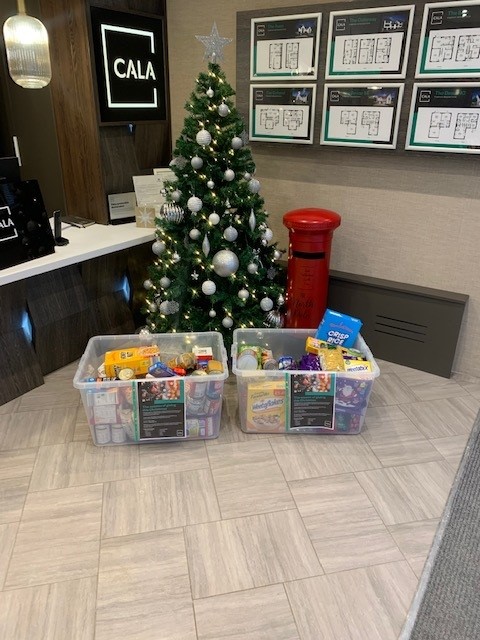 Sandra Officer and Hugh Brown have spent the vast majority of their working lives with Elderpark.
Maintenance officer Hugh Brown joined the Association almost 40 years ago and at one time or another will have been in every home within Elderpark. He is well known to many of those living in the area and his contribution to the Association has been immense.
Elderpark chief executive Gary Dalziel, said: "Hugh recently told me about some of the experiences he has had over the years with the Association from his early days. These included having been on call and out in the middle of the night fixing things in people's homes to just a few weeks ago when he came back in the evening to help a gas engineer access the water supply.
"Those two examples sum him up perfectly in always wanting to help everyone and never asking for any recognition in return."
Maintenance administrator Sandra Officer joined the Association over 23 years ago having previously worked for Govan Housing Association and her time spent in the Govan area extends to almost as long as Hugh's.
Sandra was the initial point of contact many Elderpark residents would see if they called at the office to report a repair.
Gary Dalziel added: "Sandra has worked within the maintenance department since before the year 2000. Together with her colleagues, they created a really unique bond. Sandra has been a pivotal part of that team and the wider organisation throughout the last twenty three years."
"Everyone at Elderpark Housing would like to express our thanks to Hugh and Sandra for their contribution to the organisation over the years.
Sandra said: "I will certainly miss my colleagues and, of course, our tenants with whom I have been associated for a very long time. But I am immensely looking forward to retirement and wish everyone at Elderpark Housing all the best for the future."
Hugh commented: "Four decades is a long time to spend with any organisation and looking back it seems like yesterday when I began my time here. It has been a rewarding career journey and it has also been a privilege to serve our tenants for so long."