UK Budget: New Universal Credit taper rate and £170m from levelling up fund
The UK Government has published its Autumn Budget and Comprehensive Spending Review which altered the Universal Credit 'taper rate' and allocated £170 million in levelling up funding for Scotland.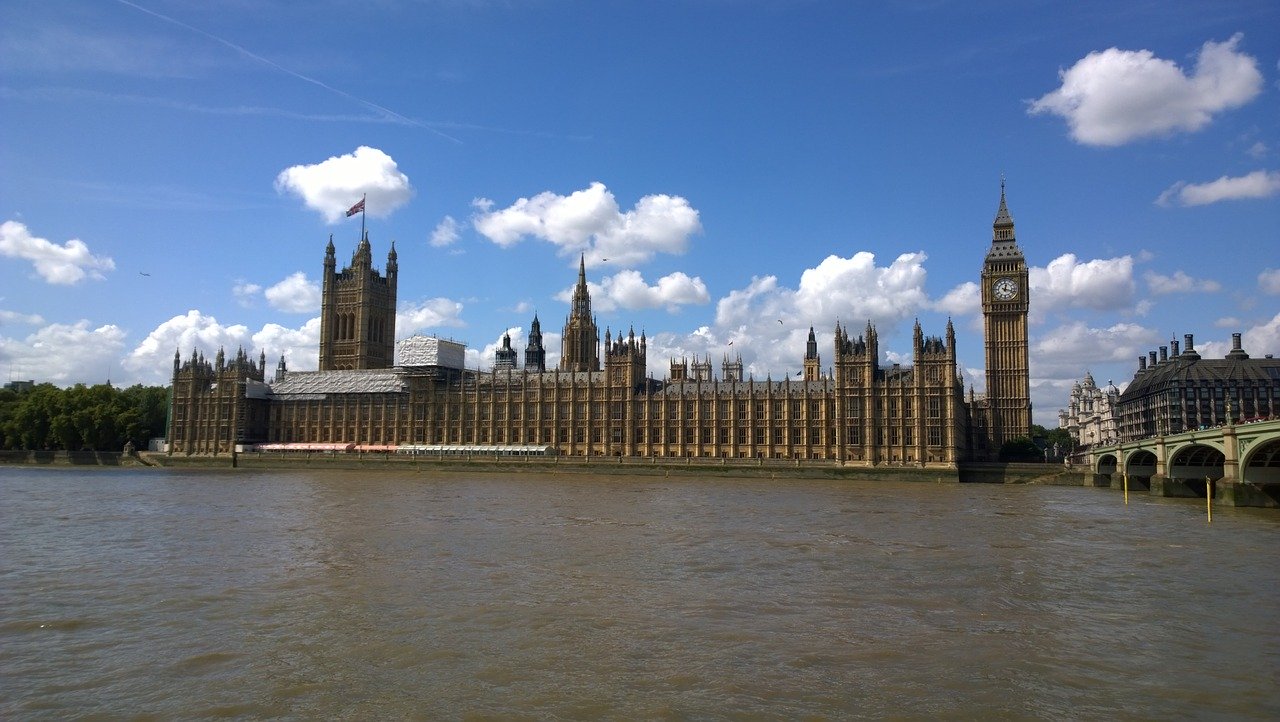 With announcements relating to matters which are devolved to Holyrood - for example £24 billion earmarked for housing or £21bn for roads, Chancellor Rishi Sunak said his spending would send an average of £4.6bn per year extra to Holyrood, resulting in "the largest block grants for the devolved administrations" since they were established.
In his budget speech, Mr Sunak said the taper - the amount of Universal Credit withdrawn for every pound someone earns - will be cut by 8% from 63p to 55p. The change will be introduced "by December" and comes weeks after the £20-a-week increase to payments, introduced in response to the pandemic, came to an end on October 6.
According to the Resolution Foundation think tank, 4.4 million households have seen their incomes fall by £1,000 a year as a result of the uplift being cut.
But the chancellor said that was always a temporary measure and the new change will plug that gap.
While the change will benefit low-income families where the adults are in work by increasing their overall income, concerns have been raised that it won't impact families who are out of work, who have been impacted by the £20 cut.
According to the latest figures from the Department for Work and Pensions, of the 470,894 people in Scotland who are on Universal Credit, 178,100 are in work and 292,793 are not in work.
Citizens Advice Scotland chief executive Derek Mitchell said: "Changes to Universal Credit so working people can keep more of what they earn are very welcome, and something Citizens Advice Scotland has been campaigning for.
"However, for many it will not make up for the impact of reducing Universal Credit by £20 per week earlier in the month, particularly as inflation is rising and energy bills have gone up.
"In Scotland, around 4 in 10 people in Universal Credit are in work – so changes to the taper rate don't help 6 in 10 claimants.
"Analysis by Citizens Advice Scotland revealed that over 1.4 million people ran out of money before pay day during the pandemic, people are facing a perfect storm this winter and the CAB network is here to help, nearly 60% of the advice we gave last year was helping people maximise their incomes."
According to the UK Government, the levelling up fund aims to invest in infrastructures which will improve every day life for people across the UK.
The £170m allocated to Scotland will back projects in places including the redevelopment of Inverness Castle, the renovation of the Westfield Roundabout in Falkirk, and a new marketplace in Aberdeen city centre - each of which is getting £20m of funding.
A redevelopment of the Artizan shopping centre in Dumbarton is getting another £20m, while £38m will be spent improving travel links between Paisley and a local manufacturing innovation hub.
Up to £3m is also being committed to the Burrell Collection in Glasgow in a bid to bring world-class art exhibitions to the city, while another £1m is being spent on local projects via the Community Ownership Fund.
Around £16.5m of funding has also been announced to help the City of Edinburgh Council unlock the first phase of the £1.3bn regeneration of Granton Waterfront.
This includes the restoration of the B-listed Granton gas holder. Bringing this site back into public use will help deliver one of the most sustainable new coastal towns in Scotland. This project recently took a major step forward when the Outline Business Case to develop plans for a first phase of regeneration in the area was agreed.
Over the next 15 years, 3,500 net-zero carbon homes, a primary school, health centre, commercial and cultural spaces, sustainable transport provision and a new coastal park are all planned. The council is already progressing with the delivery of around 660 council-led homes and there's been positive progress in growing a cultural and arts cluster.
Council leader Adam McVey said: "We are pleased to see this funding to help support our vision for a new Granton waterfront. Our plans will enhance the city's coastline and deliver sustainment development with culture, green space and local education and employment at its heart.
"Restoring the gas holder for public use will undoubtedly help attract future investment to regenerate the area and the council is committed to continue to work with both The UK and Scottish governments as well and other key partners in delivering the maximum benefit for our communities."
Depute leader and lead on Granton Waterfront regeneration Cammy Day added: "This funding is very welcome and demonstrates the momentum and progress we're making to transform used brownfield land into a new sustainable new neighbourhood it's residents will be proud of.
"It will be one where people live in affordable environmentally friendly homes, have excellent transport and active travel links and access to lots of open and green space, arts, sports and culture. In a partnership with Edinburgh College, we've already made sure this B-listed gas holder is a beacon of light for the area by lighting it up while work is underway on the wider regeneration of the area."
Aberdeen City Council city growth and resources committee convener Councillor Ryan Houghton said: "(Yesterday's) announcement is fantastic news which will help us breathe new life into our city centre.
"We are an ambitious council and our plans for the redevelopment of Aberdeen Market and former BHS retail unit combined with associated public realm works on Union Street and to the south will bring transformational change to the heart of the city centre."
Responding to the budget as a whole, the STUC said it contained lots of smoke and mirrors but no solutions to the cost-of-living crisis nor the urgent need to tackle climate change.
General secretary Roz Foyer said: "Average earnings have only just returned to their 2009 level but now the chancellor is quite clearly anticipating future cuts in real terms public sector pay. This despite the heroism of our key workers and a recruitment crisis in public services such as care. The minimum wage uplift will soon be sucked up by rising inflation, National Insurance increase and removal of £20 Universal Credit uplift.
"The reduction in the Universal Credit taper will help some, but not all. The chancellor is still stealing £4 billion from the pockets of working people while cutting taxes on banks and while companies like Amazon pile up the profits without paying fair taxes."
Ms Foyer added: "This chancellor is adept at recycling announcements, but his record on green investment is truly awful. Despite Sunak's claims to the contrary, there is no infrastructure revolution. On the eve of the COP, we should have been hearing of major new funding for transport, housing retrofit and energy. Instead, Scotland and the UK are being left behind and it is our environment and our future that will be the casualty."
Morag Watson, director of policy at Scottish Renewables, said: "The Autumn Budget and Comprehensive Spending review rightly prioritises the need to deliver a green recovery from the COVID-19 pandemic and achieving net-zero through the UK Government's ambition of 'building back greener'.
"The announcement of £380m for the offshore wind sector to boost investment in this growing industry is a welcome move which will support Scotland's ambitions for the sector and deliver new green jobs and skills.
"Meeting net-zero and building back greener from the pandemic will require the deployment of all renewable technologies at scale. The omission of targeted support for established technologies such as onshore wind and hydropower, and developing technologies including wave and tidal where Scotland leads the world, puts us at a disadvantage if we are to use every tool in the box to tackle the climate emergency.
"Heat decarbonisation is the next big focus of our net-zero journey and whilst the budget focuses on renewable heat measures in England and Wales, clarity is needed from the UK Government on how it will replace the Domestic Renewable Heat Incentive in Scotland."