UK Government announces 100% state-backed loans for small businesses
The UK Government has announced that small businesses will benefit from a new fast-track finance scheme providing loans with a 100% government-backed guarantee for lenders.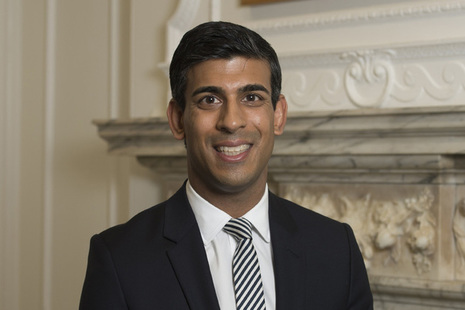 Under the new initiative, businesses will be able to borrow between £2,000 and £50,000 and access the cash within days.
Loans will be interest-free for the first 12 months, and businesses can apply online through a short and simple form.
Chancellor Rishi Sunak said the new Bounce Back Loans scheme, which will provide loans of up to £50,000, would help bolster the existing package of support available to the smallest businesses affected by the coronavirus pandemic.
The scheme has been designed to ensure that small firms who need vital cash injections to keep operating can get finance in a matter of days and comes alongside the £6 billion awarded in business grants, supporting 4 million jobs through the job retention scheme and generous tax deferrals supporting hundreds of thousands of firms.
The government, which has been consulting extensively with business representatives about the design of the new scheme, will provide lenders with a 100% guarantee for the loan and pay any fees and interest for the first 12 months. No repayments will be due during the first 12 months.
The loans will be easy to apply for through a short, standardised online application. The loan should reach businesses within days- providing immediate support to those that need it as easily as possible.
Andrew McRae, Scotland policy chair for the Federation of Small Businesses, said: "While the coronavirus business interruption loan scheme [CBILS] – and the modifications to it – have been welcome, there are clearly still issues with how it's working, or not, for small businesses. They've found it too difficult to access and the process too lengthy.
"As we have said from the start of this crisis, speed is of the essence if we are to save many of the perfectly viable businesses who are battling severe cash-flow problems right now.
"This new simple fast-track system, which should be up and running from 9am next Monday, could finally get the money moving into small businesses and help them bridge the finance gap. If it does, it will prove to be a lifeline for those businesses and the jobs they sustain.
"The application turnaround time will be crucial, but we expect the new rules to slash waiting times. We would also expect all those who have been declined a CBILS loan facility to be offered to re-apply via this new system. Equally, those mid-way through a CBILS application should now be given the option to switch track."
Adam Marshall, director general, British Chambers of Commerce, added: "The Chancellor has demonstrated he is listening to the concerns of our business communities and taking steps to get cash to the front line where it is needed. This new route for our smallest companies to apply quickly and get a fast decision will be crucial to those who have struggled to get a CBILS loan."
Read all of our articles relating to COVID-19 here.