UK Government's Clean Homes Grant derided as 'insufficient for the scale of the challenge'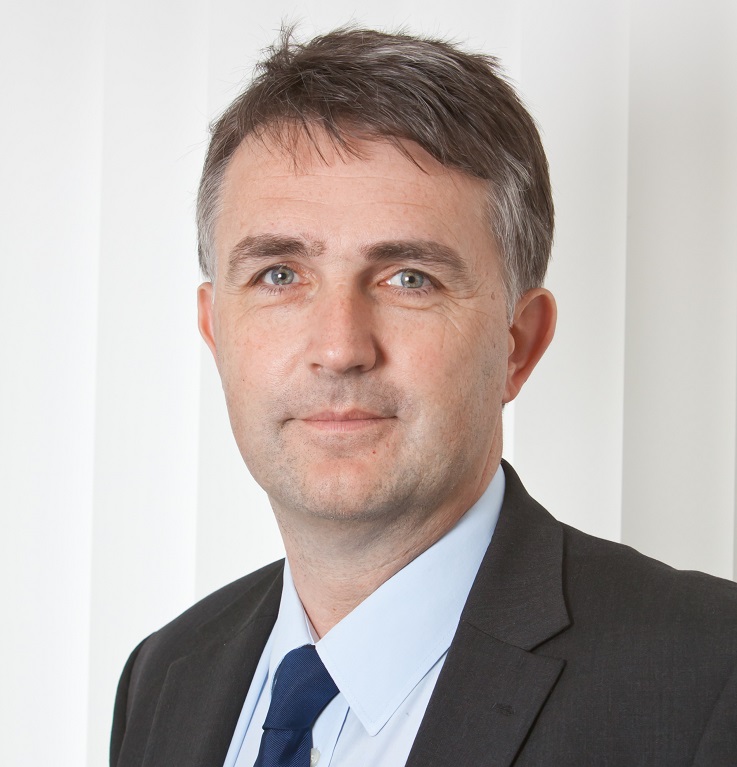 The UK Government's new Heat and Building Strategy has come under fire, being described by one industry leader as "insufficient for the scale of the challenge we face".
The comments, from Mike Foster, CEO of the Energy and Utilities Alliance, come in the wake of the government announcing a Clean Homes Grant as part of the Heat and Buildings Strategy, of £450 million over the next three years.
According to the government, low carbon more efficient heating systems such as heat pumps will be no more expensive – and in many cases may end up cheaper – to buy and run than gas boilers, under its new plans announced yesterday.
Through the Heat and Buildings Strategy, the government has set out its plan to incentivise people to install low-carbon heating systems in a simple, fair and cheap way as they come to replace their old boilers over the coming decade. This will significantly reduce the UK's dependency on fossil fuels and exposure to global price spikes, whilst supporting up to 240,000 jobs across the UK by 2035.
New grants of £5,000 will be available from April next year to encourage homeowners to install more efficient, low carbon heating systems – like heat pumps that do not emit carbon when used – through a new £450m three-year Boiler Upgrade Scheme. These grants mean people choosing to install a heat pump will pay a similar amount as if they were installing a traditional gas boiler.
The £450m Boiler Upgrade Scheme is part of more than £3.9 billion of new funding being announced today by the government for decarbonising heat and buildings. This will fund the next three years of investment through the Social Housing Decarbonisation Fund, the Home Upgrade Grant scheme, the Boiler Upgrade Scheme and the Heat Networks Transformation Programme and reducing carbon emissions from public buildings through the Public Sector Decarbonisation Scheme.
Commenting on the announcement, Mr Foster said: "The grant hardly sets the world alight and is insufficient to the scale of the challenge we face in terms of reaching net zero.
"It subsidises 30,000 heat pumps being installed each year and is well short of the support needed to get to 600,000 heat pumps installed each year by 2028. My suspicion is that the Chancellor is putting the brakes on the Prime Minister's flight of green fantasy.
"I suspect hydrogen-ready boiler installations will be far greater than that number by 2028, suggesting that consumers have made their choice. But that choice, between heat pumps or hydrogen-ready boilers, is one they should have."
Mr Foster is also concerned with the plight of those in fuel poverty.
"For the 4.5 million households currently in fuel poverty, faced with rocketing bills and cuts to their universal credit, they must wonder what they have done wrong," he added.
"The £5000 grant only pays half the cost of a heat pump, so those in fuel poverty will see no warmth from the government's generosity; instead, it is middle-class bung for people who were probably going to fit a heat pump anyway."
The flagship strategy to address the impact of our homes on the climate looks to have failed to deliver the ambitious blueprint for action that is needed to deliver a greener Britain, according to the Federation of Master Builders (FMB).
Brian Berry, chief executive of the FMB, said: "Today's Heat and Buildings Strategy needs to set out a bold and long-term plan of action to tackle the impact of our homes on the climate. Unfortunately, it is not looking encouraging. Grants for heat pumps is a step in the right direction so we begin to reduce our reliance on polluting and volatile fossil fuels, but incentives are also needed to make our existing homes better insulated.
"The government appears to be only listening to one half of the story. If there is no detail in the Strategy on how we can address the megatonnes of carbon lost through the leaky walls and roofs of our homes, it will have failed and the benefits of installing heat pumps risk being lost.
"Without a long-term national retrofit strategy, including a proper skills plan and communications campaign, regular consumers won't know what action they need to take, nor feel it's within their grasp; and industry won't take the long-term investment decisions needed to be ready to deliver. I can only hope that the Chancellor will use next week's Budget to address some of these gaps."
Scottish Renewables said any plans to incentivise the installation of low-carbon heating systems and replace old boilers over the coming decade do have their merits.
Helen Melone, senior policy manager at Scottish Renewables, said: "We welcome the announcement today from the UK Government of its plan to drive down the cost of clean heat, with more than £3.9 billion of new funding to decarbonise heat and buildings. It's crucial that people and business across the UK are incentivised to move away from gas boilers and install clean heating systems.
"The Heat and Buildings Strategy commits to significantly reducing the UK's dependency on fossil fuels and its accompanying price volatility, whilst supporting up to 240,000 jobs across the UK by 2035. This is an important step towards meeting our climate change targets of net-zero by 2045 in Scotland, and 2050 for the rest of the UK.
"Achieving the ambitions of this strategy will require the UK Government to work in partnership with industry to drive down the costs of heat pumps and other renewable heat technologies to ensure this level of commitment for de-carbonising heat is achieved."
Announcing the plans, Prime Minister Boris Johnson said: "As we clean up the way we heat our homes over the next decade, we are backing our brilliant innovators to make clean technology like heat pumps as cheap to buy and run as gas boilers – supporting thousands of green jobs.
"Our new grants will help homeowners make the switch sooner, without costing them extra, so that going green is the better choice when their boiler needs an upgrade."