UK start-ups to benefit from £1.25bn support scheme, but ministers warn funding gaps still exist
The Scottish Government has welcomed a £1.25 billion COVID-19 support package from the Treasury for start-ups that are not eligible for existing coronavirus funding schemes but has urged the UK Government urged to fill even more gaps in funding schemes.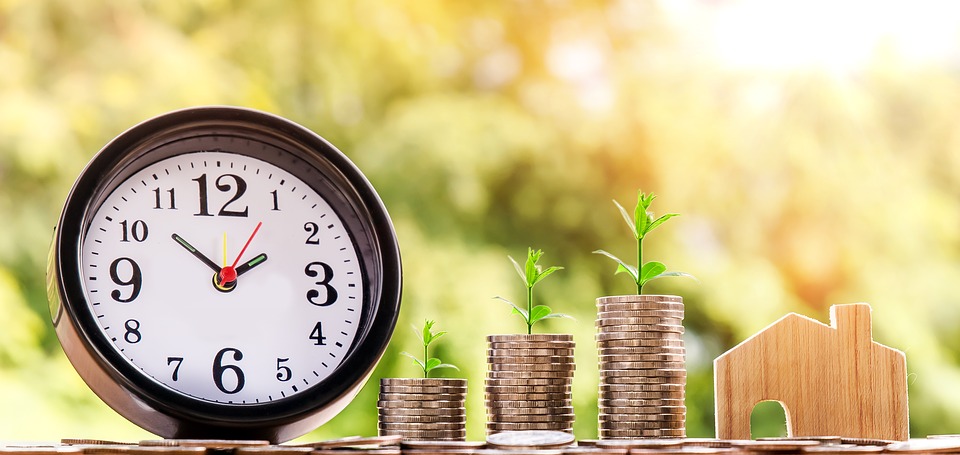 Yesterday's package focuses on high growth firms through a £500 million Future Fund and £750m of grants and loans for SMEs focusing on research and development.
However, Scottish ministers have urged close collaboration with enterprise agencies in the delivery of the scheme to maximise take-up by Scotland's brightest start-up prospects.
Writing to Chancellor Rishi Sunak, economy secretary Fiona Hyslop and finance secretary Kate Forbes called for the UK Government to expand and accelerate the delivery of support for business and to look again at the effectiveness of the wider support they are offering.
Key asks of the Scottish Government include:
An acceleration of the pace of issuing loans under the Coronavirus Business Interruption Scheme (CBILS) to ensure this support gets to where it is needed, as well as releasing take-up data to see how effectively the scheme is supporting businesses in Scotland.
A call for the Job Retention Scheme to be more flexible to accommodate the variety of working patterns of employees and to provide further guidance to employers on which members of staff to furlough to ensure equity and transparency of those decisions.
An immediate extension of the self-employed scheme to include those who have become self-employed since April 2019 and are currently ineligible for support. The Scottish Government is taking action to address the hardship faced by the newly self-employed.
Ms Hyslop said: "I have previously raised the issue of supporting innovative new companies with UK Government Ministers and am therefore pleased to see that reflected in the Treasury's announcement.
"However, from our wider discussions with business and other key partners, there is grave concern about the gaps in the provision of the UK Government schemes. More should be done for businesses and the newly self-employed facing immediate hardship and the prospect of collapse in communities across Scotland.
"I am asking the UK Government to take immediate action to accelerate the delivery of loans under the CBILS and provide better data on its take-up in Scotland. We have also raised concerns around the implementation of the Job Retention Scheme, including its flexibility and the impact on furloughed workers.
"The Scottish Government has already taken further steps to provide support for some of those ineligible for the previously announced schemes, including £220 million of funding. Some of this will support vulnerable but pivotal SMEs as well as looking to relieve the hardship of the recently self-employed ineligible for UK support. We are now calling on the UK Government to consider extending their funding to ease the cash flow crises for these businesses and protect productive capacity in the economy in Scotland."
The Treasury's funding package has been broadly welcomed by the entrepreneur community but some have warned that the initiative is too complex, meaning that gaining access to the funding could prove difficult, which could mean that firms will have to wait longer to receive the funds.
Chancellor Rishi Sunak said start-ups would help power the UK's growth after the crisis.
He said: "This new, world-leading fund will mean they can access the capital they need at this difficult time, ensuring dynamic, fast-growing firms across all sectors will be able to continue to create new ideas and spread prosperity."
Suren Thiru, head of economics at the British Chambers of Commerce,(BCC), commented: "The Future Fund will help provide urgently needed support for many of our most innovative and fast-growing businesses around the UK, as we have urged.
"The fund fills an important gap in existing government support and could make a real difference to entrepreneurial firms navigating challenging circumstances. It's crucial that this enhanced support reaches companies in difficulty as quickly as possible."
Dr Liz Cameron OBE, chief executive of the Scottish Chambers of Commerce, added: "The entrepreneurial pedigree of Scotland and the UK's start-up community has helped build up a world-renowned international reputation for creativity and innovation.
"There were gaps in the current major support measures that meant that these newer companies were not able to access the existing COVID-19 business support schemes. This new package will enable these fast-growing and dynamic businesses to continue trading with more ease of mind, at the very forefront of our most cutting-edge sectors and technologies.
"The most important thing now for firms is ease and speed of access to this support. This funding must be made available as soon as possible, with as few administrative hurdles as possible, in order to safeguard against the potential of firms folding in the time it takes for this support to be accessible."
Read all of our articles relating to COVID-19 here.