Vodafone and Cisco join SFHA as commercial associates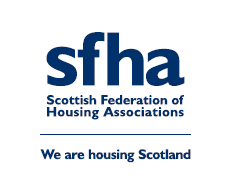 The Scottish Federation of Housing Associations (SFHA) has announced that Vodafone Business and Cisco have become SFHA commercial associates, helping to increase the knowledge and experience it can provide members with regarding new digital technologies and mobile connectivity.
Through the partnership, Vodafone and Cisco will help SFHA members to embed connectivity at the heart of their operations. State-of-the-art Wi-Fi and broadband solutions can ensure all tenants and other customers can benefit from the advantages of today's digital society, while technologies, including the Internet of Things (IoT) can revolutionise the healthcare sector to enable concepts such as the digital care home.
Digital connectivity is increasingly essential to access work, education, healthcare and to keep in touch with family and friends. Ofcom estimates that 1.5 million households (approximately 6% of the UK population) are living without internet access. Through the partnership with SFHA, Vodafone and Cisco can help close the digital divide, ensuring everyone can benefit from digital.
Gary Dickson, SFHA digital and design manager, said: "There has been a realisation that digital technology is a critical component of the way housing associations operate. Globally, the coronavirus pandemic forced rapid and significant change in terms of how organisations operate digitally – and it was no different for Scotland's housing associations and co-operatives. They had to introduce new processes and systems to ensure continued service delivery for their tenants and customers, and this forced them to try new and innovative ways of working at a rapid pace.
"Digital progress has to be recognised as central to any organisation's business resilience moving forward. An organisation that is digitally mature will be able to respond to technological innovations, advances and changes, whether or not it has initiated those changes itself."
Vodafone Business and Cisco have been working with housing associations across the UK, to identify the most efficient and seamless strategies to adopt digital tools. The ongoing housing crisis has seen a growth in demand for services, prompting a digital channel shift to improve service delivery and streamline back-office functions.
The impact of Covid-19 has further accelerated the use of digital services, with digital programmes now being realised at scale. Housing associations are investing in cloud access and more intelligent data networks to deliver against their ambitious digital plans for keeping residents safe, employees productive, and properties easy to maintain.
Vodafone and Cisco can help housing associations and co-operatives to deliver the most efficient and effective services through:
transforming housing services: cutting costs and improving efficiency with digital and mobility solutions
powering a data-driven workforce: using data from residents, employees and assets to deliver better services to customers and improve maintenance efficiency
creating intelligent homes: safeguarding vulnerable residents with iot-enabled sensors and technologies
building the digital workforce: automating processes, embedding security in the foundation of an organisation and protecting workers
Based on results from the Digital Maturity of the Scottish Housing Report published by SFHA, 53% of social landlords have either developed, or are in the process of developing, a digital transformation strategy. While progress is being made, the report found there is still considerable work to be done to improve and increase digital capabilities.
In terms of technology deployment, the findings showed that emerging technology was still in a slow adoption phase: 25% of housing associations have deployed a digital asset management solution and only 15% have adopted IoT. With 73% of organisations enabling staff and customers mobile access to their systems, via phone or tablet, due to the pandemic, the report identified a need for more intelligent insight into maximising these connections.
Mr Dickson added: "SFHA recognises that housing associations and co-operatives still face challenges in terms of digital technology progress, and we welcome Vodafone Business and Cisco to support us in working with our members and stakeholders to overcome these challenges."
Nick Gliddon, director, Vodafone Business, said: "Tackling digital exclusion is one of Vodafone's top priorities and begins with partnerships to ensure everyone is getting connected, and taking part in the digital society.
"We are excited to explore opportunities with SFHA to improve resident safety, help employees become more productive, and ensure buildings and systems are maintained as efficiently as possible. All of this is made possible by connectivity."
Ishbell MacPhail, country manager, Cisco Scotland, added: "We believe in the importance of building an inclusive future for everyone, and to truly enable individuals and businesses of all shapes and size to benefit from new digital ways of living and working, connectivity it critical. That's why we're delighted to be working with Vodafone and SFHA on this initiative."