Wales: Private landlords offered rent guarantee to house people experiencing homelessness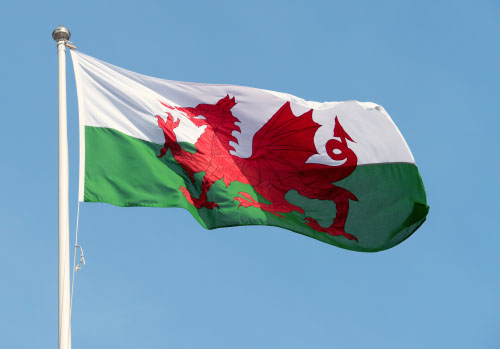 Private property owners will be encouraged to lease their properties to local authorities as part of new plans to end homelessness in Wales.
Under the Private Rented Sector Leasing Scheme, the landlords will be offered a rent guarantee and additional funding to improve the condition of their property.
Local authorities in Wales can then use these properties to provide affordable and good quality homes for people who are at risk of or experiencing homelessness.
Tenants will also benefit from the security of long-term tenures of between five to 20 years and help to maintain their stay in a long-term home, such as mental health support or debt and money management advice.
The initiative is included in the Welsh Government's Ending Homelessness Action Plan which is set to be announced today by climate change minister Julie James.
Ms James is also set to announce a new £30 million funding pot over five years for local authorities to build 20,000 low carbon, good quality and affordable homes for rent.
The plan has been created in line with the recommendations of the independent expert Homelessness Action Group, reflecting the changes required to prevent homelessness and make the shift to rapid rehousing so that people are in temporary accommodation for the shortest possible time.
The plan makes clear the need to prevent the problems that lead to homelessness from happening in the first place so homelessness can finally be ended in Wales.
Julia James, minister for climate change, said: "I want to say thank you again for the extraordinary work of those working in homelessness and housing support services across local authorities, registered social landlords and the third sector.
"Each and every day they work to help and support those without a home. They transform lives, they offer hope and they have undoubtedly saved many lives throughout this pandemic.
"They should be proud of all they have done and continue to do. My priority now is to build on our successes to prevent homelessness and ensure that when it does, it is rare, brief and unrepeated."
Jon Sparkes, chief executive of Crisis, said he welcomed this "bold and vital" plan to end homelessness in Wales.
He added: "The Welsh Government-led response to the pandemic has not only delivered decisive action to prevent and reduce homelessness during the public health emergency but has laid strong foundations for ensuring the long-lasting, positive impact of the progress made over recent years.
"This plan rightly recognises that the work done to ensure no one is left out of support must continue, as must the joined-up approach across services in ending homelessness as a public health issue. It shows how we can put the measures in place to prevent homelessness wherever possible and respond as quickly as possible when people lose their homes. We look forward to working with the Welsh Government, councils, health services and other charities in putting it into action."