Warmer Homes Scotland report highlights resilient response to extraordinary year
An annual report has been published for the Scottish Government's national scheme that provides energy saving improvements to homes struggling with high energy costs.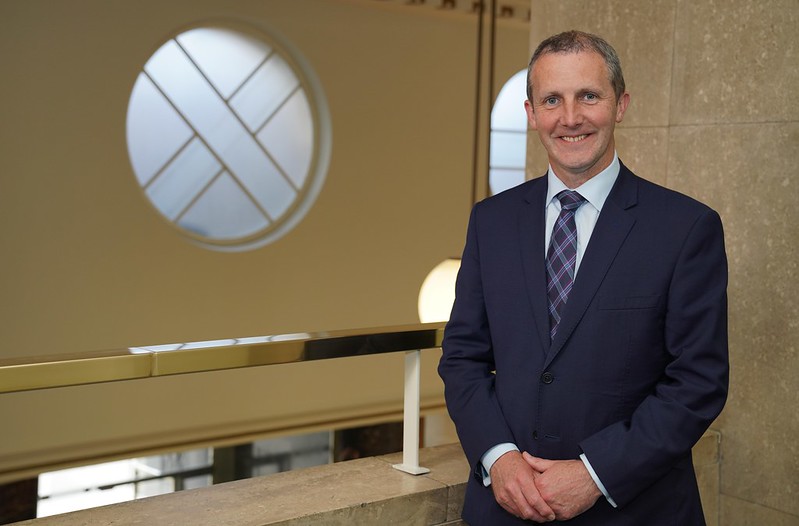 Published by Warmworks, which manages Warmer Homes Scotland, the report for the 2020/21 year sets out how - despite losing several months' worth of work completely due to COVID restrictions - almost 3,000 vulnerable households received assistance from the scheme in the last year, taking the total number of homes and families getting help to over 22,000 since the scheme was launched by the First Minister in 2015.
Adapting quickly and robustly to COVID-19 safety measures, the Warmworks team and its supply chain colleagues not only ensured that work continued during the pandemic, but that the quality of work undertaken remained at a very high level. In fact – in a marker supported and confirmed by the Scottish Government's independent auditor, Pennington Choices - 98% of installations passed an independent inspection first time, a record-breaking score for the scheme.
Warmworks is also encouraging householders, ahead of the upcoming winter period, to beat the rush and contact Home Energy Scotland on 0808 808 2282 to see if they qualify for help and support.
Writing in the foreword to the Annual Report, Michael Matheson MSP, cabinet secretary for net zero, energy and transport, said: "Challenges and uncertainty faced everyone over the past 12 months as a result of COVID-19 and the restrictions put in place to prevent its transmission, and I do not underestimate the impact these will have had on everyone during the period of this report.
"I would like to pass on my thanks to Warmworks for reacting so quickly in March 2020 to ensure that new Warmer Homes Scotland installations were put on hold, and those that were already underway were completed or made safe as soon as possible.
"The impact of Warmer Homes Scotland, delivered by Warmworks, is significant. The measures taken help to reduce health inequalities, provide a better home environment for our children, enable the elderly to stay in their own homes for longer and help those on low incomes to afford to heat their homes. Moreover, in 2020/21 the scheme, on average, saved households £258 per year on their fuel bill."
Warmworks has also continued to make progress on its wider community targets in the last year. The Warmer Homes Scotland scheme has now made over 140 apprenticeships possible over the last six years, as well as creating 618 new jobs and enabling 2,671 training and up-skilling opportunities across Warmworks and its supply chain including 24 local installers.
Ross Armstrong, managing director of Warmworks Scotland, said: "The task ahead for us is to build on the encouraging performance that's detailed in the Annual Report. It shows that, even in the unprecedented and uncertain times that we've faced over the last eighteen months, our team and our supply chain have continued to go above and beyond to provide high-quality support to the people and families that have needed our help.
"It's also very positive that, despite the disruption caused by the pandemic, we've been able to install the highest ever amount of renewable technologies that any Government-funded scheme like this one has ever delivered in a twelve month period. Ensuring that homes who are struggling with high energy costs can benefit from new, future-proofed, low carbon technologies will be a critical task as Scotland looks to achieve its net zero targets in a sustainable, inclusive way."