Warmworks recognised as a carbon neutral business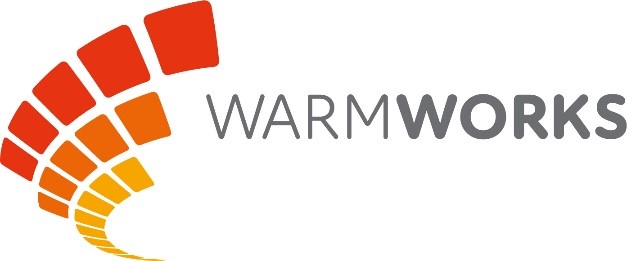 Warmworks, an organisation dedicated to providing affordable warmth to homes and communities across the country, has achieved recognition as a carbon neutral business and revealed its plans to further build on the steps it has taken to reduce its impact on the environment.
This is the second year running that the business has met the PAS 2060 standard for carbon neutrality, as certified by the Carbon Trust.
This certification has been achieved through Warmworks' continuous commitment to mitigating the environmental impact of its activity. Since the business was founded in 2015,
Warmworks has helped more than 28,000 vulnerable households to save energy, stay warmer in their home and reduce their carbon footprint through the installation of energy saving improvements. In doing so though, the business has aimed to operate in a sustainable way, and the environmental impact of its activities is a key consideration for all decisions made. This is evidenced in the fact that, since 2019, Warmworks has reduced its own carbon footprint by 35%, with ambitions for bringing this down even further.
Some of the actions that Warmworks has taken that have helped to make it a carbon neutral business include an active reduction in the carbon footprint of Warmworks' fleet of vehicles, the installation of low energy lighting in the business' offices, and the extension and enhancement of an internal 'Green Team' to monitor and report on the actions Warmworks is taking. Also, working in partnership with ClimateCare to offset residual emissions, Warmworks has undertaken a range of projects which make a measurable difference to people's lives as well as protecting the environment.
Warmworks has further demonstrated its commitment to carbon neutrality and reducing its impact on the environment by signing up to join The Edinburgh Climate Compact and Science-Based Targets Initiative.
Commenting on the certification from the Carbon Trust, Ross Armstrong, Warmworks' chief executive, said: "For us, it's not enough to rely on the outputs of our work to tackle the climate emergency. We- like every other business- have to lead by example in reducing the environmental impact of our operations, from the beginning right through to the very end of all the work we do.
"Warmworks is committed to building on our achievements and implementing new measures across our business - both in our field and office-based work - that will help us to achieve our aim of running a sustainable business over the long-term, and one that is supporting a just transition to net zero in every respect."
Dominic Burbridge, director at the Carbon Trust, commented: "The Carbon Trust is pleased to certify Warmworks as a carbon neutral organisation to the PAS 2060 specification. Beyond the positive impact of the work they do, the efforts made by Warmworks in achieving this certification demonstrates the company's commitment to reducing and offsetting the environmental impact of its everyday activities as well."