Wates tackles fuel poverty and carbon emissions in social housing with new retrofit brand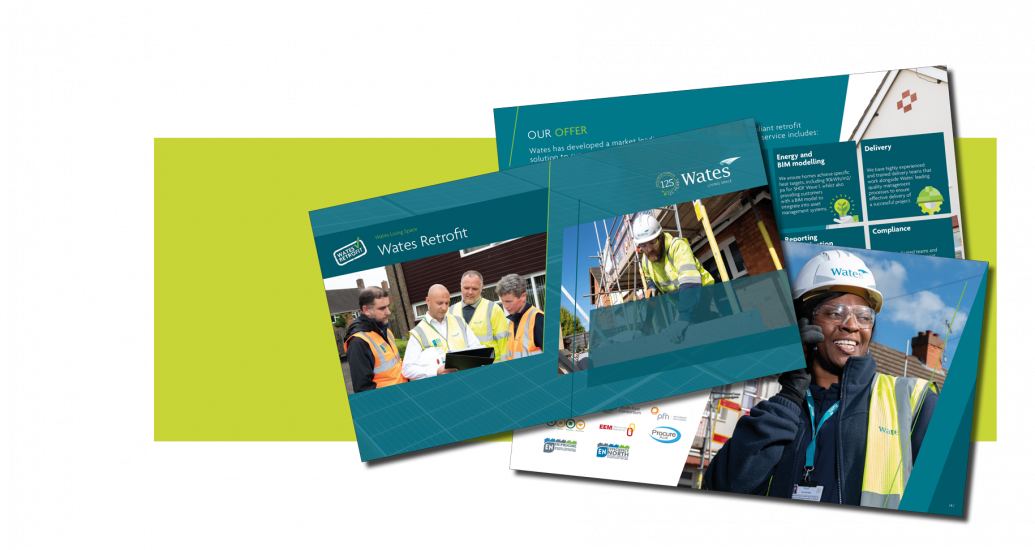 Construction, development and property services company the Wates Group has launched a new brand which it said will signal its commitment to net zero carbon and support those facing fuel poverty from unprecedented rising energy costs.
The launch of Wates Retrofit comes two years after Wates Living Space – the group's dedicated social housing maintenance business – began working with social landlords and housing associations to retrofit ageing housing stock. The service launched in response to UK Government targets, which demand all social housing properties have Energy Performance Certificate (EPC) bands of at least C by 2030.
Established in partnership with Energy Specifics in November 2020, the fully PAS 2035 compliant service has so far seen Wates Living Space install energy efficiency measures at 531 homes, with a further 856 in progress, and over 1,000 currently in the assessment and design phase.
Through its work to date, Wates Living Space has improved EPC ratings by at least two bands to achieve a minimum C rating, with some homes achieving a B rating and many more forecasted for further improvements.
In February this year, Wates Living Space successfully supported customers through the SHDF Wave 1 bidding process, securing £10m to deliver energy efficiency measures to over 1,000 social housing properties.
The strategic growth of Wates' retrofit offer has more recently seen the business expand its capabilities to include a PAS 2038 compliant service in partnership with Energy Specifics to support non-domestic customers with their carbon reduction strategies.
Standards such PAS 2035 and PAS 2038 take a 'whole building' approach which considers the building as a system of elements and factors like occupancy comfort rather than being focused on single measures.
Wates Retrofit is set to be rolled out across the group's energy efficiency retrofit work, bolstering Wates' commitment to the wider sustainability of the built environment. In January 2020, the Group was among the first in the sector to announce its own targets to achieve zero waste and carbon from its operations by 2025.
David Morgan, executive managing director of Wates Property Services, said: "We embarked on our retrofit journey two years ago and we proudly became a leader in what was a relatively new and undoubtedly significant challenge for our industry.
"There are approximately five million social housing properties in the UK; some are new and inherently efficient, but the majority are decades old. Every single one requires an individual design with necessary property changes, and appropriate and cost-effective energy efficiency measures for that individual property. The task at hand is vast, but the knowledge and best practice we have built up positions us as the perfect partner for our customers, many of whom are themselves navigating new challenges when it comes to carbon reduction.
"With the launch of Wates Retrofit, we make a pledge to elevate our retrofit service for both domestic and non-domestic clients. We will continue to work collaboratively with them to navigate grant and funding streams, ensure compliance and connect them with our specialist supply chain partners. Our aim is to help our clients reduce their carbon emissions, but within this vital objective is another pressing issue; families are facing rising energy costs. Helping to address this makes our retrofit work even more important to our business."