West Dunbartonshire Council's care leaver rent support scheme introduced permanently
A pilot scheme to support care leavers with their rent will be rolled out across West Dunbartonshire on a permanent basis.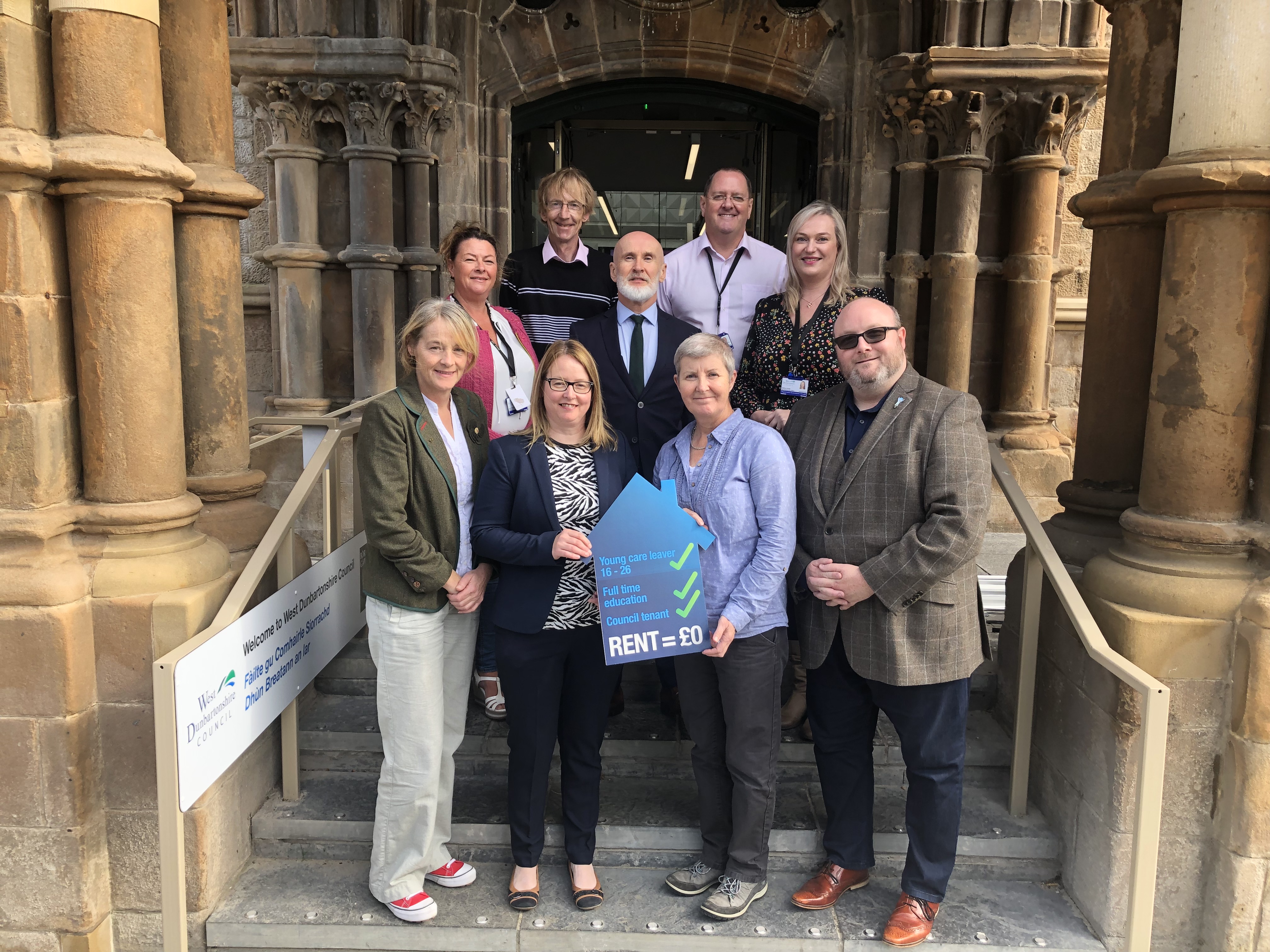 The initiative means that care leavers in full-time education and living in their own council property will not be required to pay rent while they study.
West Dunbartonshire Council introduced the scheme in 2019, with the aim of allowing young care leavers the opportunity to focus on studying without worrying about finances.
At the start of the pilot year, eleven young residents were benefitting from the exemption, with eight continuing their studies throughout while receiving rent abatement. Those eight are currently continuing their education for 2020/21.
The scheme will now be extended on a permanent basis as part of the Leaving Care Housing Protocol, and an additional two young care leavers are due to benefit from it when they begin their further education this year.
It is hoped the roll out of the scheme will encourage more young care leavers to consider furthering their education.
Those eligible will be expected to use the period where their rent is being covered to build modest savings.
The scheme has been created in a partnership between the council's housing team and West Dunbartonshire Health and Social Care Partnership.
While it is currently only available to council tenants, the possibility of extending the scheme across West Dunbartonshire will be discussed with other Registered Social Landlords in the area.
The Leaving Care Housing Protocol ensures young people who were previously looked-after have support to achieve independence and stability in the community.
The initiative provides tailored support to people between the ages of 16 and 26, providing them with the securest form of tenancy available to them. They are then offered guidance along the way by a dedicated support worker.
Councillor Diane Docherty, convener of housing and communities, said: "This rent exemption for care leavers has afforded some of our most vulnerable young people an opportunity to concentrate on their learning without the worry of having to gain employment to fund their rent.
"I am pleased to see this scheme being kept on permanently, because while these young people may need our assistance now, the education it is helping them to get will ensure they can establish the basis for an independent life, with skills and life experiences that will lead to better opportunities."
Councillor Marie McNair, vice chair of West Dunbartonshire Health and Social Care Partnership, added: "The health and wellbeing of the most vulnerable members of our society is of paramount importance, and part of enjoying life as an adult is having the opportunity to be independent, and take action to further yourself.
"This initiative will help ensure these young people don't miss out on further education just because of their financial situation, and give them a firm grounding to thrive for years to come."