West Dunbartonshire Council seeks views on new Local Housing Strategy 2021-2026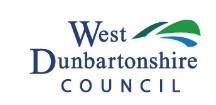 West Dunbartonshire residents are being encouraged to share their views on the council's draft Local Housing Strategy as part of a consultation.
The new strategy outlines a vision and plans for housing and housing services in the area over the next five years.
It aims to enhance the current offer, making West Dunbartonshire a place for tenants and residents to thrive.
The strategy focuses on five key priority themes including housing need and demand; promoting good quality housing; homelessness and housing options; place and community; and supported, specialist and particular needs housing.
The draft strategy has been shaped through extensive consultation as well as national and local policies.
Councillor Diane Docherty said: "It is so important that this strategy and the actions contained within it reflect the needs and wants of our tenants and residents and addresses the issues that matter most to our communities.
"We are keen to hear your views on the strategy and I'd encourage everyone to take part in the short survey."
In addition to the online survey a number of themed workshops, which are open to all, have been arranged to discuss the key topics in more detail.
Councillor Ian Dickson, vice convener of housing and communities, added: "Feedback from the consultation will be used to inform the final strategy, so it's really important that you have your say now.
"As well as the survey, we hope the discussion which takes place at the workshops will help develop quality, deliverable and measurable actions for the strategy to take forward."
Following committee approval, it is anticipated that the final version of the strategy will be adopted later this year.
For more information on the strategy and to access the survey, please visit the website and to submit feedback visit here.
The consultation is open until September 16.