West of Scotland Housing Association raises thousands for charity
Generous staff at West of Scotland Housing Association (WSHA) have once again gone the extra mile to raise to raise £5,000 to benefit two charities – Cancer Research UK and Glasgow City Mission.
Since 2012, kind-hearted WSHA staff have raised a total of around £30,000 to support good causes. Each year staff support charities by taking part in a variety of fundraising activities including dress down days, charity auctions and raffles.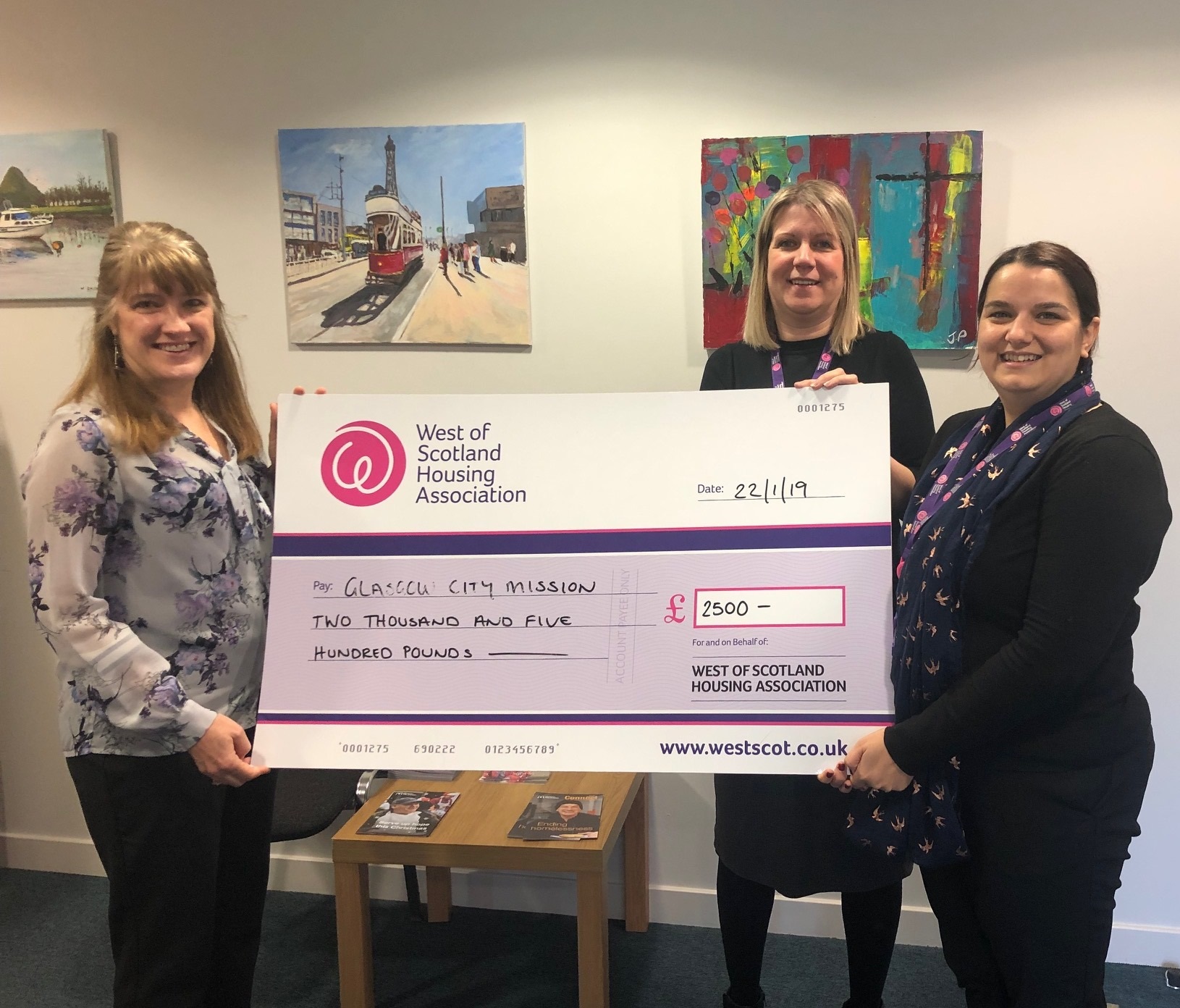 Lynne Donnelly, chief executive of WSHA, said: "We are delighted to have raised this fantastic amount for two very worthwhile causes. As always our kind-hearted staff have gone the extra mile to raise funds for these two charities that do such tremendous work to help improve people's lives."
Joy Andrew from Glasgow City Mission added: "The generous donation of £2,500 will make a real and tangible difference in the lives of men and women affected by homelessness and poverty. It will help us provide care and food to people when they have hit rock bottom and connect them to our range of services that help them improve their situations, grow in confidence and feel hopeful."
During 2019, WSHA will fundraise for North Glasgow Family Support (Action for Children) which provides support to families to help them live happier lives.