Wheatley Group hails work of Connected Response programme
Wheatley Group has hailed the work of its 'Connected Response' technology – in the form of a small device attached to the wall – which allows people to set the time and temperature for their electric heating.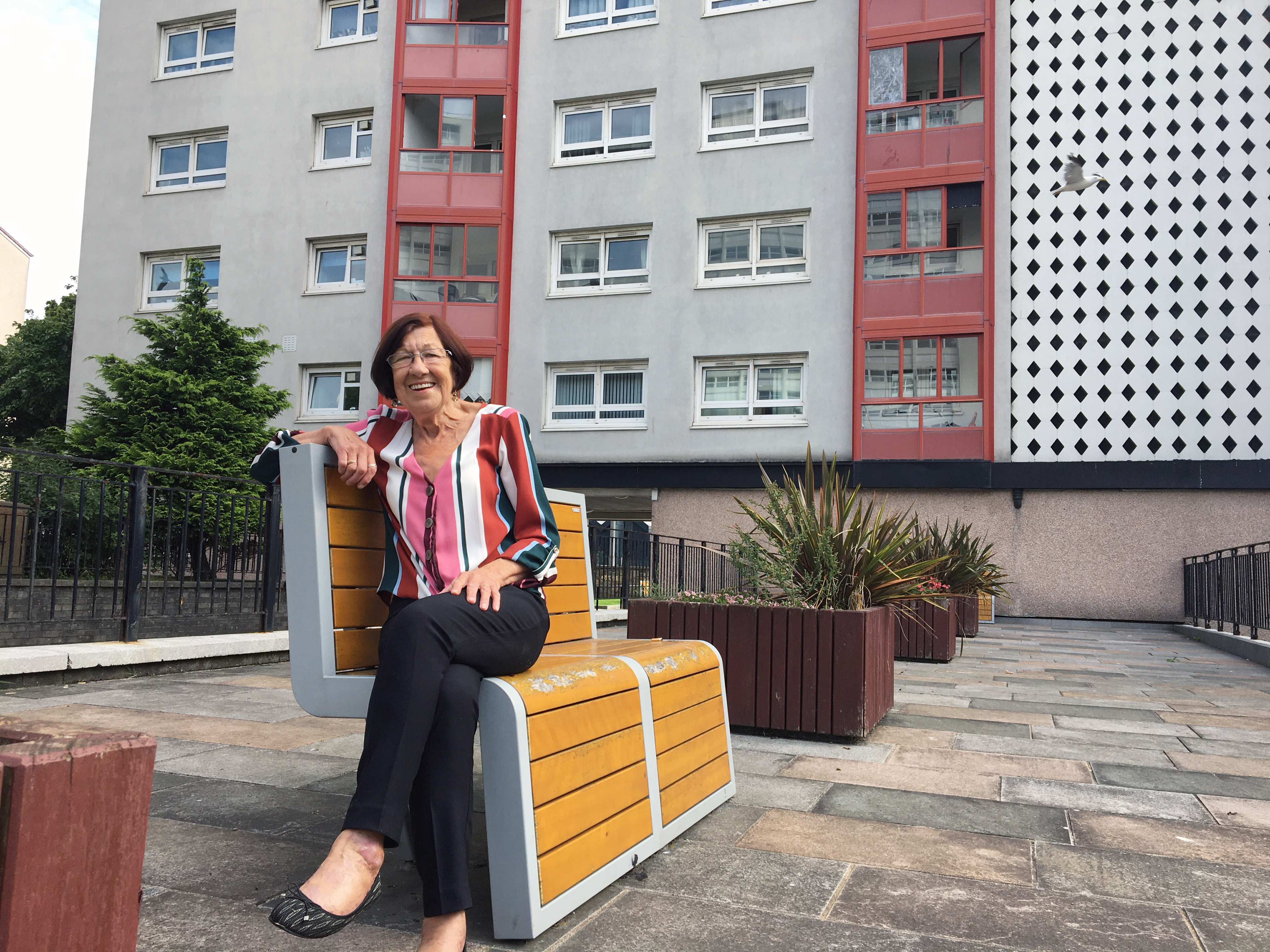 It has been shown to reduce energy use by up to 30% and cut bills by up to £300 per year.
GHA tenant Liz Macinarlin used to get up in the middle of the night to use her washing machine. Her electric 'white meter' storage heating meant it was cheaper to use her electricity between 11.30pm and 8am. The heating was also expensive and difficult to control, leaving her home too hot in the morning and too cold in the evening.
No, thanks to an innovative new system introduced by GHA, part of Wheatley Group, Liz has much more control over her heating, uses much less energy – and is saving £300 a year on her bills.
The technology is being rolled out to around 10,000 GHA homes over the next four years.
Liz, 73, has had electric storage heating in her home in Drygate multi-storey flats for the 25 years she's lived there.
She said: "The new system is a lot cheaper and much more convenient. With the old overnight storage heating tariff, I used to put my washing on during the night because it was cheaper. Sometimes I'd put a stew on to cook slowly too.
"Now I have more control over when I use my electricity. I have heating and hot water when I want it – and I'm saving around £300 a year on my bills.
"That gives me more money in my pocket, which gives me more freedom. It means I can go to my dancing classes, go on holiday too. Using less electricity helps cut back on emissions, and that's good for the planet."
'Connected Response' helps people use – and pay for – only the energy they need by taking into account the temperature inside and outside and using cheaper tariff periods throughout the day or night to charge the heating and hot water, rather than the rigid night-time option available for most people.
The system also uses the existing heaters, which prevents material being sent to landfill and extends the lifespan of appliances.
Kenny Cameron, managing director of Connected Response, added: "We have enjoyed working with Wheatley to challenge the practice that storage heaters can only be charged at night. Wheatley customers deserve better – and that's what we are delivering together."
Connected Response is another way that Wheatley is driving the green agenda in homes and communities throughout Scotland.
The group is investing £100m on sustainability initiatives over the next five years as part of its 'Greener Homes, Greener Lives' campaign as Glasgow gets ready to host COP26.
Stephen Devine, Wheatley's director of assets and sustainability, added: "We always want to help customers reduce the cost of running their home and tackle fuel poverty. Connected Response' helps us do that while significantly reducing energy consumption.
"It builds on improvements we've made to the insulation efficiency of our homes, as well renewable technology such as district heating systems we are using in our new and existing homes."