Wheatley hands over 200th home to Housing First
Hugh Andrews is living testimony to Wheatley Group's commitment to tackle homelessness in Scotland.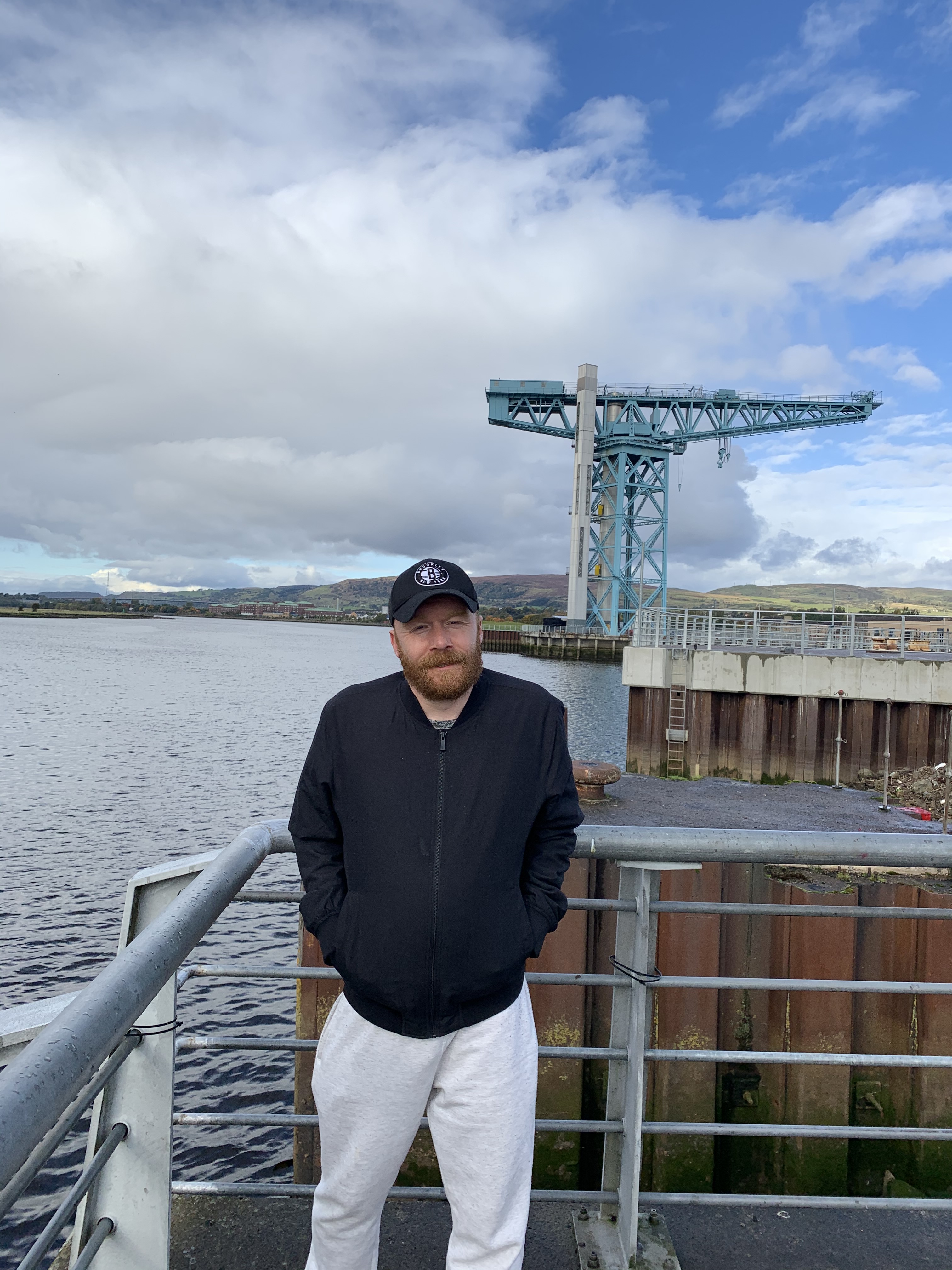 The 37-year-old had been homeless for 13 years before moving into a Wheatley home in Clydebank as part of the pioneering Housing First partnership.
Speaking on the day Wheatley handed over its 200th home to Housing First, Hugh said: "It's helped me change my life around."
Josh Littlejohn, co-founder of the charity Social Bite, who was instrumental in launching Housing First, said: "Wheatley has been unwavering in its support and has helped so many homeless people rebuild their lives."
Housing First is one of several ways in which Wheatley has stepped up efforts to tackle homelessness during the pandemic. It has:
handed over 470 homes to local authorities as temporary accommodation;
let 1500 homes to homeless people since last August; and
'flipped' 98 temporary furnished homes into permanent tenancies.
Housing First not only finds secure homes for rough sleepers and people in temporary accommodation but provides tailored support that helps them rebuild their lives and sustain their tenancies.
The Housing First approach has been adopted in five local authority areas in Scotland: Glasgow, Edinburgh, Dundee, Aberdeen and Stirling.
Wheatley, which operates in two of those areas, has already provided almost half of all Housing First tenancies across Scotland - 88% in Glasgow and 58% in Edinburgh.
Hugh, who moved into his Cube Housing Association home nine months ago, said: "I was homeless for 13 years and Housing First is the best thing that's ever happened to me.
"It's helped me turn my life around and things are working out really well for me. I feel much more optimistic now."
Hugh paid tribute also to his West Dunbartonshire Council support worker. "I see Scott as a friend and I can't thank him and Cube enough for what they've done for me."
As well as the support provided by the Housing First support worker, Wheatley also offers support, ranging from fuel and welfare benefits advice and emergency Eatwell food parcels to free household items from its Home Comforts service, such as furniture, cookers and fridges.
Wheatley's pledge to hand over 200 homes to Housing First was made in December 2018, at the Sleep in the Park fundraising event in Edinburgh organised by Social Bite.
Mr Littlejohn added: "I'd like to thank everyone at Wheatley for their efforts and look forward to us continuing to work together to help eradicate homelessness in Scotland."
Wheatley Group chief executive Martin Armstrong said: "Fulfilling our pledge underlines our commitment to tackling homelessness in Scotland.
"As everyone involved in housing knows, it's about more than bricks and mortar. We will go on playing our part – with partners, such as Scottish Government and local authorities – to support vulnerable individuals, families and communities across Scotland."
Doug Gibson, Housing First programme manager at Homeless Network Scotland, said: "It is inspirational to witness key partners, such as Wheatley Group, continuing to provide properties and support to allow the continued scaling up of Housing First across the country.
"These are so much more than just tenancies – they represent 200 opportunities for people to rebuild their lives and to recover from their experience of homelessness with the support they need."