Will Scarlett: Rent freeze – Not a good deal for tenants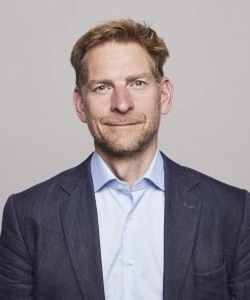 Will Scarlett, founder and director of Scarlett Land and Development, highlights why rent freezes are not helpful for tenants in the long run.
The 6-month temporary rent freeze in Scotland (Cost of Living (Tenant Protection) Scotland Bill) has shocked the property market – particularly, Institutional investors and RSLs. Causing most alarm is, not so much the effect of such a freeze (and moratorium on evictions), but the realisation that the Scottish Government can interfere with capital markets without consultation. In the medium term the real loser will be tenants (or residents), as supply of new build purpose built, and energy efficient housing dries up.
An immediate consequence is that the pipeline of c.10,000 Build-to-Rent (BtR) homes being delivered by Institutional investors in Scotland is largely on hold until there is clarity on the rental regime going forward.
Solasta Riverside in Glasgow, the creation of Legal & General (pictured above) exemplifies the extraordinarily high demand for BtR homes; 70% of the 324 homes are let since launch in August 2022 with 100% anticipated by end October 2022. We understand the biggest challenge has been dealing with over 500 enquiries per week. Despite this stellar performance, the majority of Institutional investors are no longer willing to commit to any new investment in Scotland at the current time due to rent freeze uncertainty.
The uncertainty is also affecting financial and investment planning for housebuilders, Registered Social Landlords and Councils. Springfield Properties (perhaps the most "Scottish" of all housebuilders) has publicly stated that is has put all long-term fixed-price Affordable housing contracts on hold and has temporarily suspended its expansion into the private rented sector until there is clarification.
Both the market and economists have widely condemned the announcement; Fraser of Allander Institute (FAI) recognise the policy will "simply reduce the supply further, which will ultimately push up prices for renters."
The industry needs the opportunity to properly inform politicians to highlight the fact that Institutional investors are the most progressive of landlords. Many are Pension funds with rigorous Environmental, Social and Governance (ESG) credentials and the highest Fire Regulation requirements. Most require new BtR buildings to be gas free (no fossil fuels) with stringent embodied carbon targets to be achieved by the developer. Institutional Investors require long-term and stable investments; it is in their interests to create communities and treat tenants fairly in order to achieve long-term stable income with as close to 100% occupancy as possible; that requires professional management.
The housing crisis can be best solved by increasing supply; the uncertainty created by the rent freeze will choke supply across all tenures resulting in higher rents in older homes for existing tenants. Given the cost of living crisis, sudden rise in interest rates and retraction of mortgage availability, there has never been a greater need (and demand) for new build rental housing on a large scale, across all tenures and with low running costs.
Institutional investors do not need to invest in Scotland; capital is fluid and can easily be switched off or diverted elsewhere (it is happening now). This will deprive the Scottish economy of desperately needed investment. It is widely recognised and confirmed in a CBI / Oxford Economics report (Feb 2020), that every £1 spent on UK construction contributes nearly £3 to the wider economy.
Consultation is urgently needed. There is universal agreement that unaffordable rents, poor quality housing stock and rogue landlords are undesirable traits in any rental market, but the Rent freeze legislation is not the answer. Given the political alignment in Scotland the issue of rent control is unlikely to go away, the property investment industry may need to agree to some form of rent regulation – the industry may willingly agree – provided sensible, stable, and predictable; this will only happen through consultation. There are few examples worldwide of rent regulation working as intended; in Denmark, Sweden, Ireland, and the US, various forms of rent regulation are in place with well-documented unintended outcomes – the most widely reported consequence being a slowdown of supply.
In order to persuade Institutional investors to continue investing in Scotland we urgently need a clearly stated, long-term, stable, and predictable environment in which to invest. Without it we will face a housing crisis in Scotland the likes of which we have never before witnessed.