Work begins on 101 new council homes in Ferguslie Park
Work has started on 101 new council homes in Ferguslie Park as the area's ongoing community-led transformation takes another major step forward.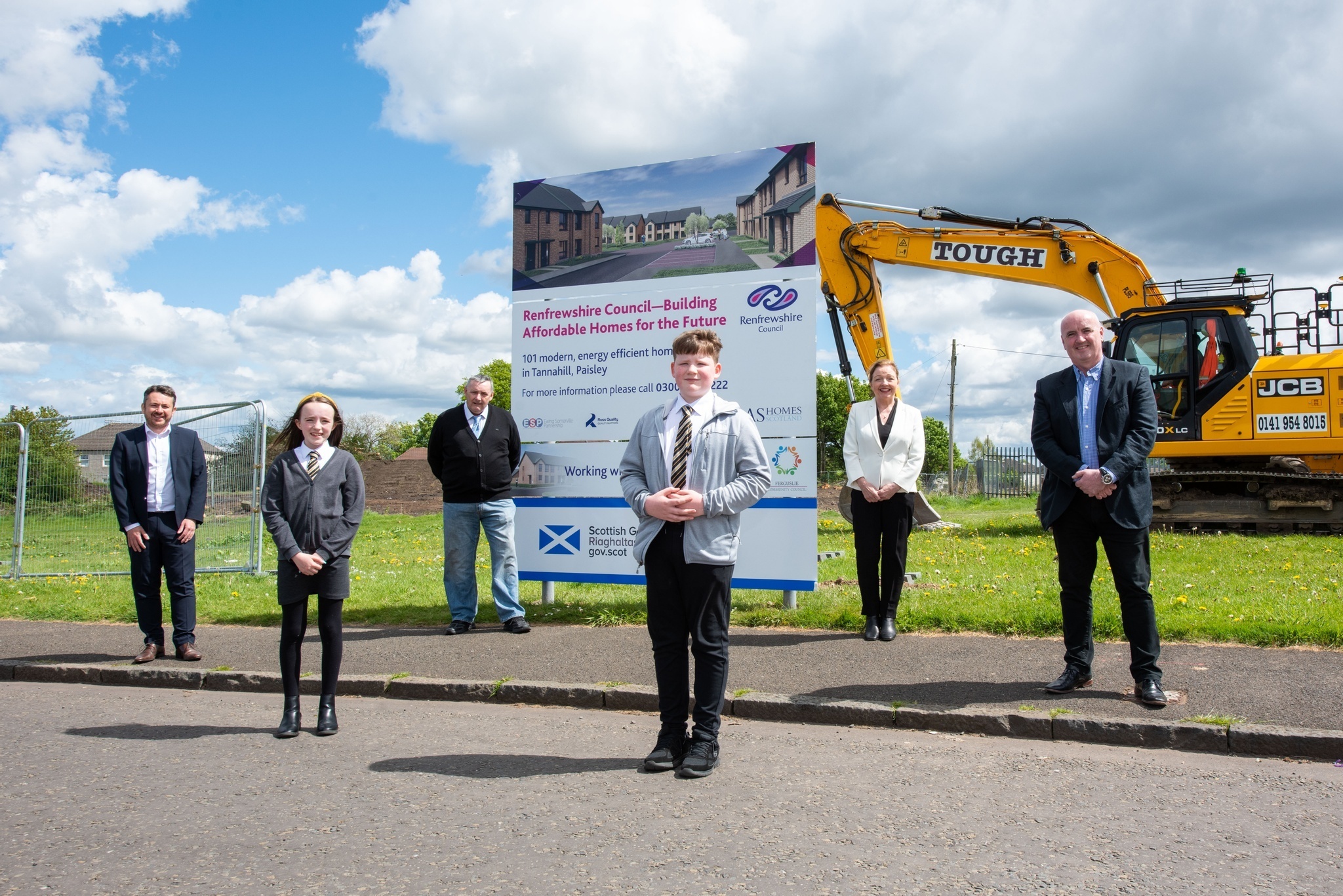 Building contractor AS Homes is now on-site at the former St Fergus Primary School as it starts work on the new high-quality modern energy-efficient council homes.
Tenants will move in as new homes are completed and it is hoped the final homes could be built by the end of next year. The vast majority of the homes will be for council rent, but some could be made available for shared equity for existing owners in the area.
Many of the new residents will be moving across from the nearby Tannahill area, which will ultimately be redeveloped as part of a wider community-led master plan called The Making of Ferguslie.
Councillor Marie McGurk, convener of Renfrewshire Council's communities, housing and planning board, said: "I was delighted to see work is now underway on the homes on the former St Fergus school site and I am sure Ferguslie residents will be glad to see things moving forward.
"Our officers have worked closely with the local community in recent years to establish what they wanted from this new housing, and the development will include a variety of house types with modern facilities, designed to meet their needs.
"We will keep in close contact with those residents as work progresses on their new homes, and as we work with them to develop the wider masterplan for Ferguslie."
John McIntyre, chair of Ferguslie Community Council and trustee of the new Ferguslie Community Development Trust, added: "As a long-standing community leader in Ferguslie Park, and trustee of the new Ferguslie Community Development Trust, it's great to see at long last the Tannahill regeneration commencing.
"The tenants and residents in the area can now see with their own eyes the promises made to build new modern council homes are now a reality.
"We are also pleased with the way council officers have engaged with the local Tannahill community to allow them to have their say in what types of housing should be built to meet their existing and future needs. Without this community participation, I don't think we would be where we are today.
"With construction of the new homes now started this will instil a sense of belief in the wider community the other regeneration plans we have been discussing with the community in recent years can be achieved with their participation."
Paul Kelly, managing director, AS Homes, said: "We are pleased to be working with Renfrewshire Council again, having established an excellent relationship.
"We have a long history of providing affordable homes in Paisley and we are proud to be extending this further with these additional new homes in Ferguslie Park."