Work begins on 131 affordable homes in Paisley
A £19 million affordable housing project set to transform an area of Paisley is under way.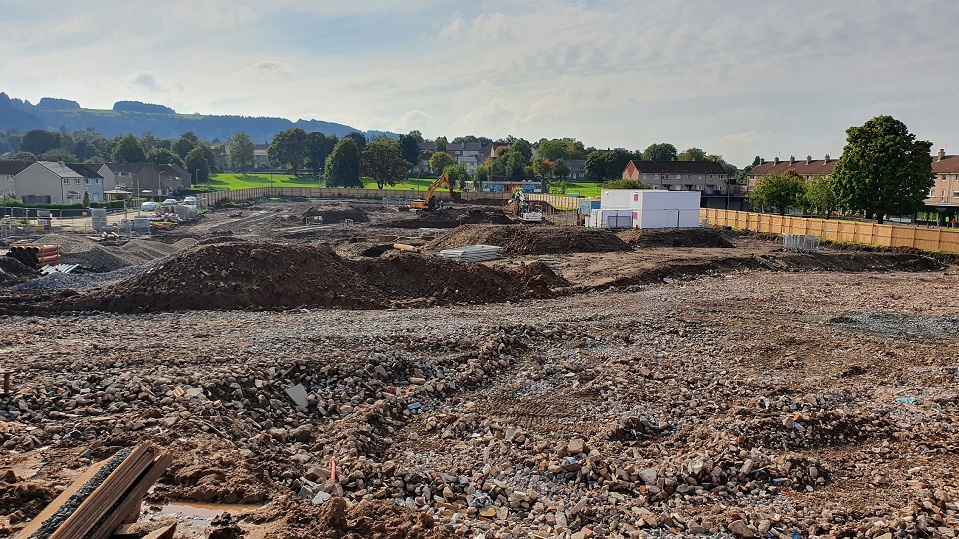 Sanctuary Scotland has worked closely with its site contractor Cruden Building to ensure 131 homes can be safely created in Glenburn.
The project will build 109 homes for social rent and 22 for shared equity sale on vacant land opposite the shops in Skye Crescent.
Sanctuary is building the development in partnership with Paisley Housing Association, the Scottish Government and Renfrewshire Council. An £11.7 million grant from the Scottish Government made the project possible.
Pat Cahill, the director of Sanctuary Scotland, said: "The construction of new affordable homes must continue despite the pandemic so it's great to see our Skye Crescent project underway.
"The start of work on-site provides a timely boost to Renfrewshire's economy and the many businesses who'll help build these homes. The local community will receive community benefits linked to the project including job and training opportunities before the first keys to new homes are handed over.
"Sanctuary completed 1220 homes in Scotland in the three years to April 2020. This project is further evidence of Sanctuary's commitment to work in partnership with others to increase affordable housing options throughout the country."
The 1, 2 and 3-bedroomed homes include semi-detached and terraced housing, cottage flats and wheelchair-friendly accommodation. Each property will have a large rear garden and off-street parking.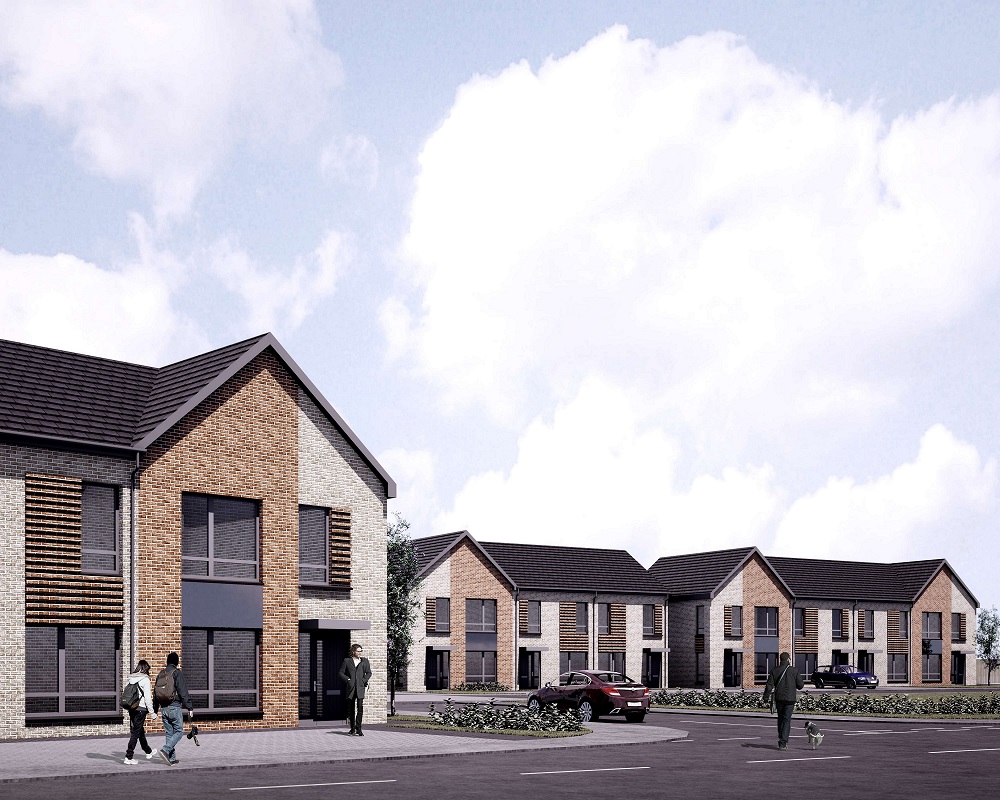 Allan Callaghan, managing director of Cruden Building, said: "It is a challenging time in construction but it is vital that affordable homes are built and the associated benefits of these projects are realised. This includes the job and training opportunities members of the local community will benefit from in the months ahead. Site safety is our priority and we've worked closely with Sanctuary to ensure these exciting plans for Glenburn can proceed."
Of the 109 homes for social rent, 79 will be managed by Sanctuary Scotland and 30 will be managed by Paisley Housing Association. Sanctuary will sell 22 of the project's 131 homes through the Scottish Government's new supply shared equity scheme.
Kathleen McCutcheon, chief executive of Paisley Housing Association, said: "We are delighted to be working in partnership with Sanctuary and Renfrewshire Council to deliver 30 new homes in the desirable Glenburn area. The new homes will be a welcome addition to our affordable housing in the community we serve."
Councillor Marie McGurk, convener of Renfrewshire Council's communities, housing & planning policy board, said: "I'm pleased to see construction now starting on this development which will provide an excellent mix of homes for social rent and shared equity sale and it's great to see each property providing a garden.
"We are committed to delivering high quality affordable homes across Renfrewshire and while Coronavirus has impacted on construction as it has on all sectors, we are focused on delivering existing developments set out in our investment plan, working with housing association partners to build affordable home designed to meet both current local needs and those of future generations."
Housing minister Kevin Stewart said: "I am delighted that work has started on these homes, which will help sustain an already thriving community in Paisley, providing a range of affordable homes for social rent and home ownership while bringing new growth and community benefits to the area.
"Delivering affordable housing is a key part of the Scottish Government's mission to create a fairer society, helping to tackle inequality, promote social justice and secure economic growth. This is evident in our record investment of over £3.5 billion over this parliamentary term to support delivery of 50,000 affordable homes, including 35,000 for social rent."