Work resumes on Hillcrest's Ellengowan regeneration project in Dundee
Hillcrest Homes' £20.5 million redevelopment of Dundee's Ellengowan Drive has resumed on-site following the pause due to lockdown.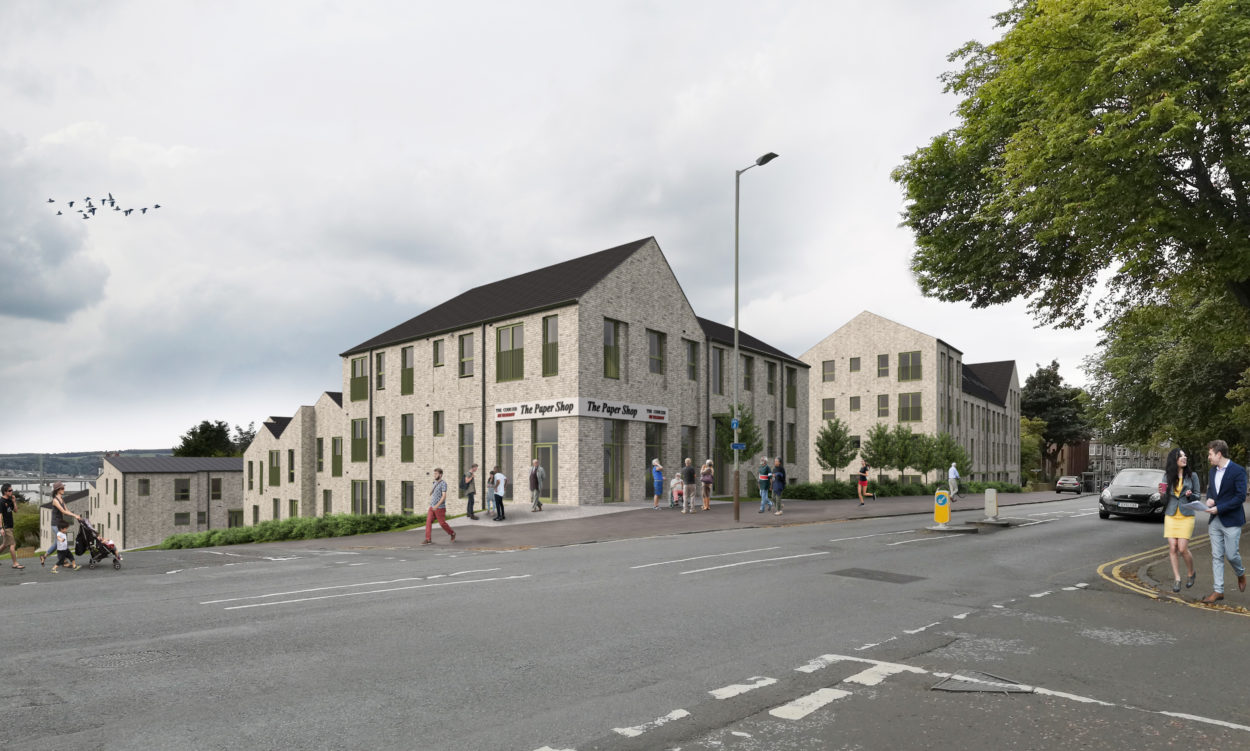 Contractor Campion Homes will build 130 affordable housing units, providing a mix of amenity housing for elderly residents, mainstream and wheelchair flats, cottage flats and family terraced houses.
The programmed construction work was due to start the same week that the national lockdown came into force and had to stop immediately. Phase 1 (70 properties) is now expected to be completed within two years (August 2022) with Phase 2 commencing immediately after.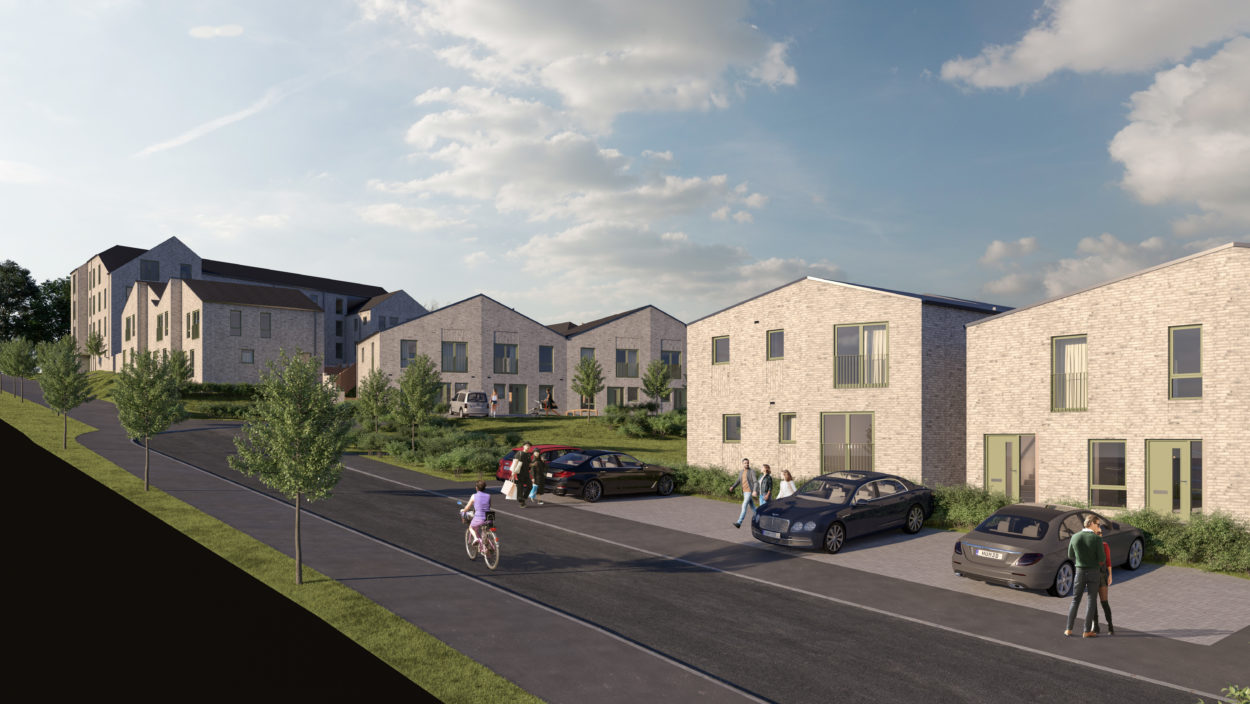 Collective Architecture and Hillcrest Homes, have worked closely with the community throughout the design process. A new public art-work will be created by Dundee designer Kirsty Thomas from Tom Pigeon.
Andy Kennedy from Hillcrest Homes said: "We recognise the value of the community spirit that thrived amongst the residents of the original scheme. By working closely with the design team and the community on this regeneration project, we are confident that we can preserve and hopefully strengthen this same spirit within the new development."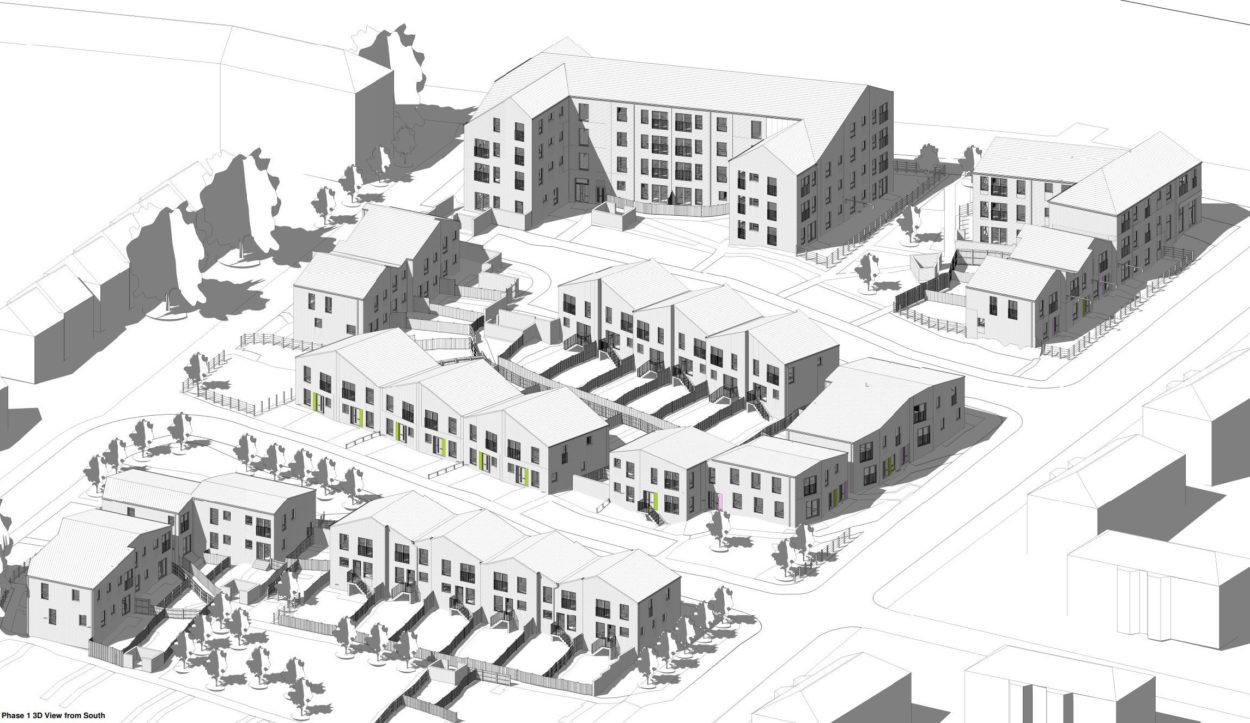 Ewan Imrie from Collective Architecture added: "Our proposals for Ellengowan aim to preserve and enhance many of the excellent qualities of the previous scheme, which sadly is no longer fit for purpose, by ensuring that nearly every living room has an excellent view to the Tay and Fife hills and the greenery and strong sense of community is retained.
"The housing design, constructed in a high quality brick, with glazed brick feature artworks at every front door, is intended to provide strong, distinct, attractive frontages to the pedestrian-friendly streets to foster a strong sense of identity and community pride."
Images courtesy of Collective Architecture