Yoker Housing Association aims to deliver homes at former primary school
Yoker Housing Association has submitted plans to develop 28 new homes within the grounds of the former Yoker Primary School.

The Association commissioned Grant Murray Architects, in collaboration with Clyde Design Partnership engineers and Armour Cost Consultants, to prepare a design proposal for the site, located at 56 Craggan Drive, Knightswood.
In a statement, the architecture practice wrote: "The design proposals focus on the creation of a high quality mixed residential layout with a strong and unique visual identity. The scheme has been designed to encourage social interaction and build a sense of community through accessible and attractive open space.
"Through carefully considered hard and soft landscaping, integrated parking and generous open space, this development is designed to provide sustainable and modern homes which meet the needs of those who live in them."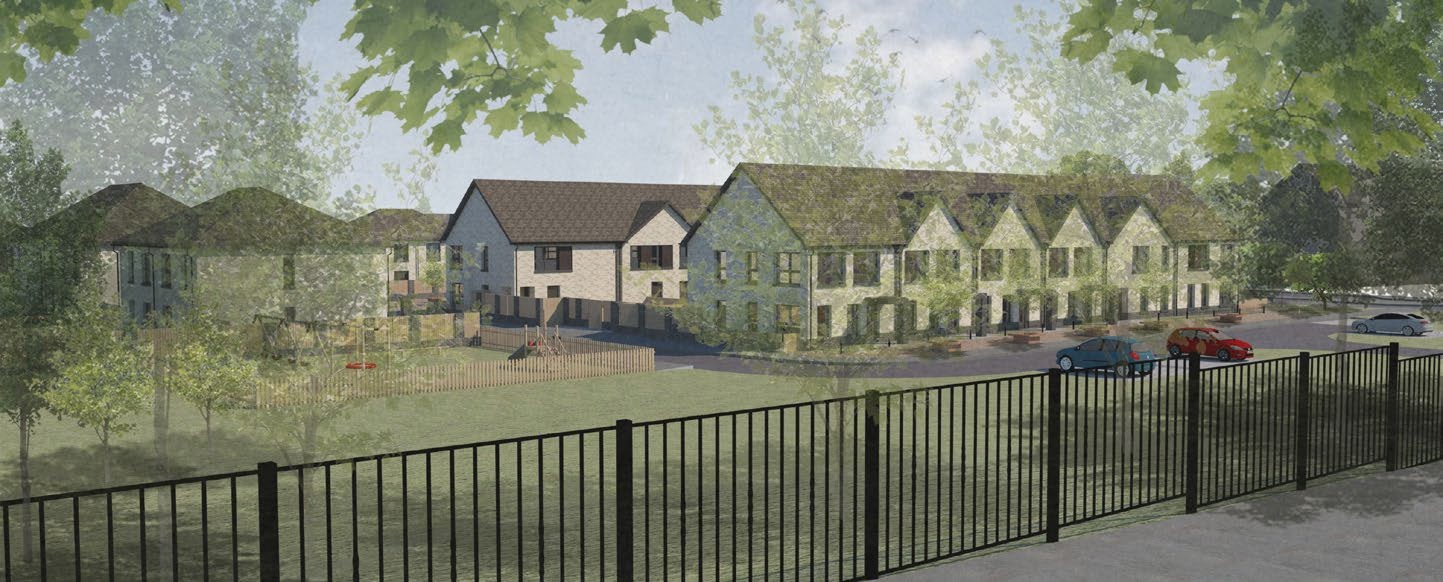 It added: "Drawing inspiration from a 'Home Zone', these open spaces give people and their movement clear priority over vehicular traffic. Through the use of strategic soft landscaping and traffic calming measures, the street becomes an integral part of outdoor space where residents can socialise and children can play. Activity is encouraged through street furniture and the creation of spaces for gathering and socialising.
"These communal open spaces are more than just a token gesture. They create an open and welcoming space where people can socialize and play outwith their own private outdoor space. As individuals lead increasingly isolated, sedentary lives focused on indoor activity, creating an environment which encourages social interaction and activity is more crucial than ever."
City Property, which manages Glasgow City Council's disposal of non-operational surplus land and property assets, is selling the land to the Association as a nominated purchaser.