Ypeople thanks champion fundraisers Yellowcom
Ypeople has extended its thanks to integrated business telephone systems provider Yellowcom which has once again been championing the homelessness charity and fundraising on its behalf.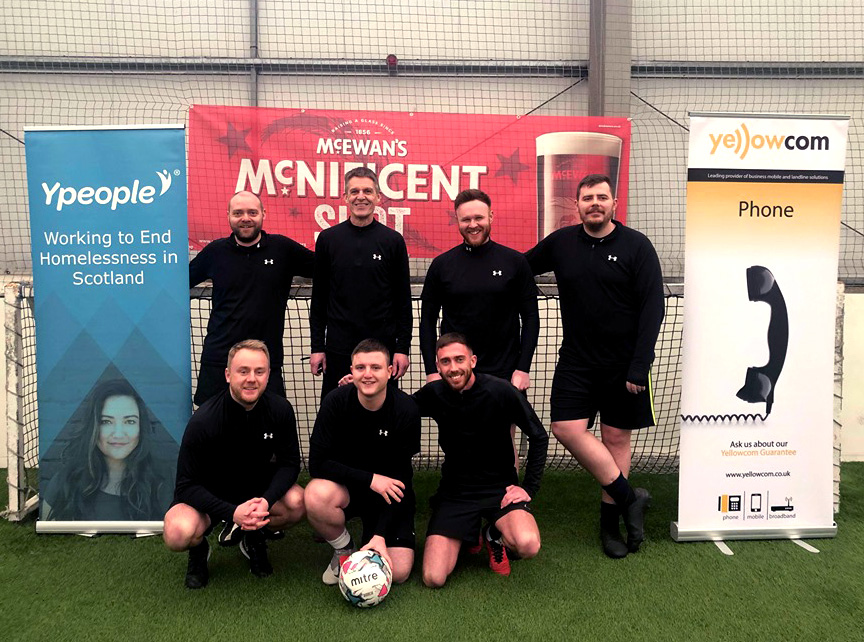 Last week, the company chose Ypeople as its charity of choice in the Business Fives charity tournament in Glasgow.
A spokesperson for Yellowcom said: "Ypeople have been close to our hearts for many years now, the work they do for people is outstanding. We love supporting them whenever we can, so what better way to show our appreciation."
A spokesperson for Ypeople added: "Yellowcom have supported Ypeople's work for many years now, they always give so generously at Christmas and fundraise for us throughout the year. We never take this support for granted and their fundraising makes an incredible difference.
"We are very proud to be represented by them and appreciate their kind words. They broke their fundraising target by more than double and they have also promised to top up all final donations by 20%. Thank you Yellowcom!"
You can still donate to Yellowcom's Just Giving page here.