Eildon welcomes three new board members at AGM
---

---
Eildon topped another great year by welcoming three new members on to its board of management.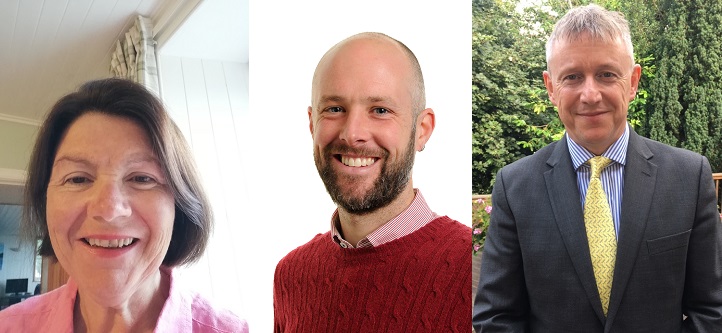 For the first time in the organisation's history, its 47th AGM was held virtually, with Eibhlin McHugh, Paul Gilbert and Gary Brown welcomed on board.
Chairman Dave Alexander highlighted the key achievements for 2019-20 including the significant expansion of Eildon's new build programme in spite of the current global pandemic, the introduction of its Home Improvement Team (the HIT Squad), the progression of the Green Homes Pilot as well as great progress with the planned expansion for the delivery of extra care housing.
He said: "We are delighted to welcome three exceptional new additions to the Board who bring with them a wealth of experience from a variety of sectors.
"We have Ms Eibhlin McHugh who has recently retired from her role of co-director of the Public Health Reform Programme with Scottish Government and Cosla. Ms McHugh has held a range of posts across the voluntary sector, further education, local government and the NHS. She was the Chief Officer of Midlothian Integrated Joint Board tasked with the delivery of the integration of health and social care services.
"Mr Paul Gilbert is an academic expert in climate change, low carbon heat, energy efficiency and fuel poverty (from an energy efficiency perspective) who has a PhD in renewable technologies, and CEng Chartered Mechanical Engineer.
"And Mr Gary Brown, BA Accounting P/Q ACCA has 33 years' experience working in financial roles across a range of sectors as accountant, and a chief financial officer."
Summing up, Mr Alexander added: "These three new additions will give further strength to our already excellent board."