LAR gets green light for Edinburgh church conversion
---

---
LAR Housing Trust has been granted planning permission for what it describes as its most ambitious project to date.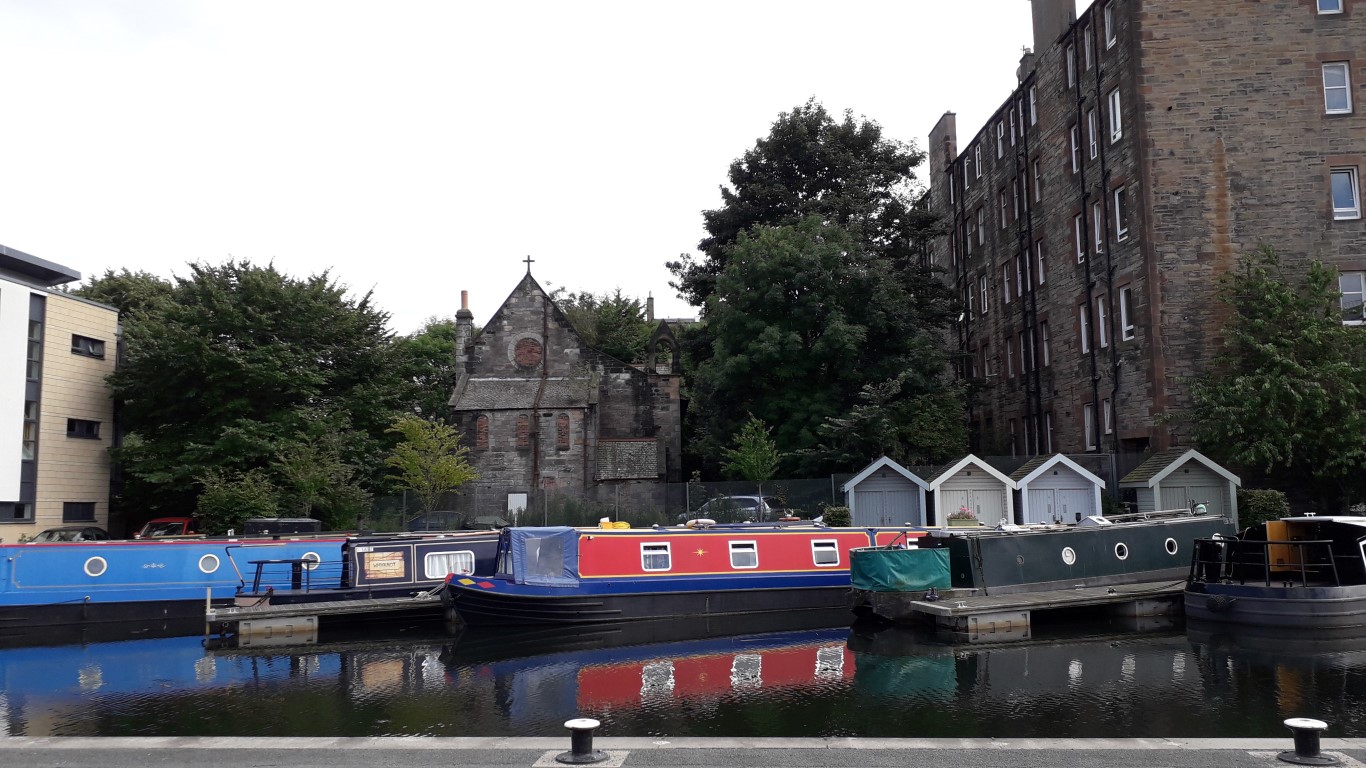 The Scottish housing charity, which has over 30 sites around the country, is set to convert a semi-derelict and disused church on Edinburgh's Union Canal into mid-market rental homes.
St Kentigern's Church in the Polwarth area of the city has been bricked up for a number of years and was in the news five years ago when police unearthed a cannabis farm at the site during a raid.
LAR chief executive, Ann Leslie, said: "We're prepared to take on particularly difficult projects if the end result is that the homes will have a really positive impact on the local communities in which they are situated. This site does just that, as the church is a beautiful building in a lovely part of the city and once converted will allow families who have their roots in the area to be able to remain there. This is a massive and complicated job and we will shortly be going out to tender for the work. We're also very grateful to the City of Edinburgh Council for their support and encouragement with this project.
"This site certainly has a colourful past, but the external facade of the building is superb and once converted this will be a special place to live, right on the canal and within easy reach of excellent local facilities and the city centre. We hope this will be a very welcome addition to the area."
LAR is constructing four three-bed homes in the church itself as well as building a new block of flats in the grounds. This will consist of four one-bed and six two-bed homes.
Councillor Neil Gardiner, planning convener, said: "Committee unanimously approved this application as it demonstrated good sustainable reuse of this disused church. It's in a good location near the canal making it a great site for much needed affordable housing for families living in and moving to the area."
Councillor Kate Campbell, Edinburgh's housing, homelessness and fair work convener, said: "This disused building will now be transformed into 14 much needed affordable homes for families in our city. Making sure everyone has access to a safe, warm home that they can afford is an absolute priority which is why our plans to build 20,000 new homes by 2030 are so important."
The church, which was built in 1887, was designed by renowned Scottish architect John More Peddie, who was also responsible for The Caledonian Hotel in the city's west end. In the past, the church has served as a garage, nursery and warehouse before falling into disrepair.
LAR hopes to appoint contractors and start work on the site by Spring 2021.