£20bn of means-tested benefits left unclaimed
MSPs have called on the UK and Scottish governments to work more closely together to ensure people get the benefits they are entitled to after a new report found that up to £20 billion of means-tested benefits had been left unclaimed across the UK in 2016-17.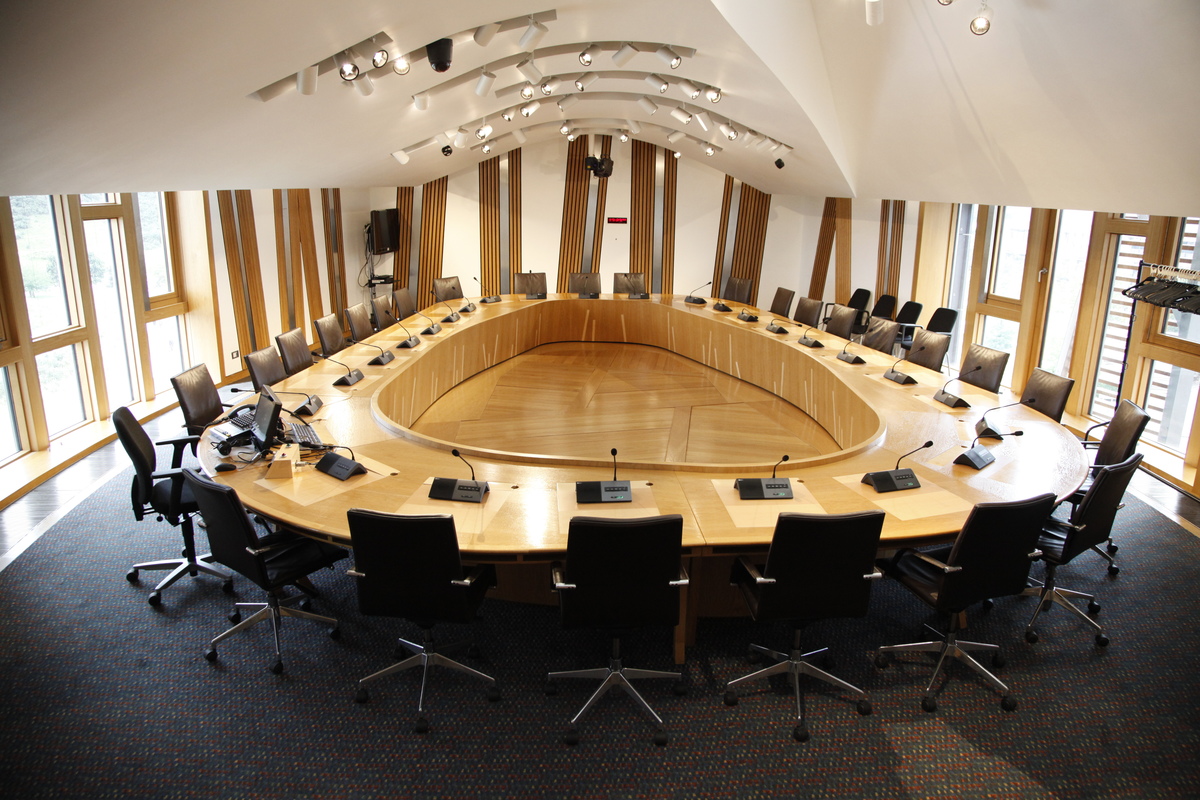 The Scottish Parliament's social security committee said that while it welcomed the Scottish Government's statutory duty to have a benefit uptake strategy and had praise for its attempts to increase the take-up of devolved benefits, the committee expressed express alarm at the Department for Work and Pension's lack of benefit take-up strategy.
The committee suggested that Social Security Scotland could take the lead on driving forward uptake strategies for both devolved and reserved benefits.
The report raised concerns about the lack of accurate data on estimating eligibility and take-up, meaning the full extent of the problem is not known. The committee recommended the UK and Scottish Government commission joint research to improve the data available.
The committee also highlighted the continuing barriers which can mean people do not claim benefits they are entitled to. These include the stigma of claiming, people being unaware of what they are entitled to, onerous application processes, and those living in rural Scotland facing geographical barriers.
The report also warns that the current 'digital by default' approach in Universal Credit is excluding people who are not IT literate or don't have access to the internet. The committee wants all benefits to be available through multiple application channels.
Bob Doris MSP, convener of the social security committee, said: "It is simply not good enough that billions in benefits continue to go unclaimed every year. Given one of the DWP's stated aims with Universal Credit was to increase take-up, the fact they have no strategy to achieve this is deeply alarming.
"It is absolutely vital we get more accurate data on the numbers entitled to benefits so that any communications strategies can be targeted at those in need who are missing out.
"Data sharing across Governments and agencies is a key factor in improving take-up rates and we are adamant that GDPR must not be used as an excuse to not share data. It's also crucial that welfare agencies are adequately funded and we are seeking increased and sustained funding for these agencies going forward.
"Our evidence has made it clear that both governments must do more to work productively together to ensure people receive the benefits they are entitled to and remove any barriers which mean people miss out."
The convener added: "We have also heard concerns over a possible policy spillover issue where if the Scottish Government increases the uptake of a reserved benefit, then they may have to financially compensate the UK Government. That's unacceptable. We need urgent clarity on this issue and a far greater level of coordination for maximising benefit take-up, whether devolved or reserved, is required."
Citizens Advice Scotland (CAS) described the unclaimed benefits figure as "eye watering".
CAS social justice spokesperson Mhoraig Green said: "This is an eye watering figure which shows how much more we all need to do to ensure people claim the social security support they are entitled to. Last year, the CAB network in Scotland secured over £84 million in unclaimed benefits payments for our clients.
"We know from our work that that's just a drop in the ocean, and large numbers of people aren't claiming what they're entitled to because they don't know there's support available; because of complicated application processes; or because the only way to make a claim is online.
"With a rising tide of people facing an income crisis in Scotland it's essential that all parts of Government do everything they can to encourage take up of social security support. This includes making application processes easier, giving the people the options of making claims in person or over the phone, and by providing funding for independent advice and advocacy.
"We want to see more people claim what they are entitled to. That's why Citizens Advice Scotland work with the UK and Scottish governments on the Help to Claim service for Universal Credit and the Money Talk Team service to help boost incomes of people across Scotland. People who think they might be entitled to more should check with their local Citizens Advice Bureau."