630,000 families with children pushed onto Universal Credit since pandemic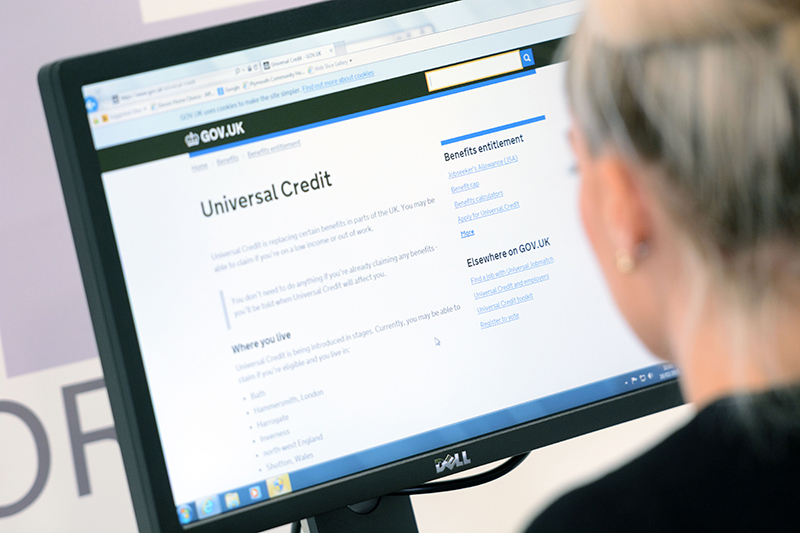 At least 630,000 families with children have been pushed on to Universal Credit since before the pandemic, new figures from Action for Children suggest.
The number of households with children on Universal Credit more than doubled from one million to over two million between November 2019 and November 2022.
According to Government data obtained by the charity through a Freedom of Information request in March this year, less than half (44%) of those extra 1.1 million families were previously receiving one of the 'legacy' benefits that are gradually being replaced by Universal Credit, so at least 630,000 of the remaining families appear to represent new claimants.
The charity's analysis also shows how the demographics of households coming on to Universal Credit has shifted since the pandemic. Numbers claiming the benefit soared during the first year of the pandemic, driven largely by single adults without children. Numbers then fell back after peaking in March 2021, but began rising again as the cost-of-living crisis unfolded from late 2021 onwards. This time, they were instead overwhelmingly driven by families with children, representing nearly nine in ten (86%) of the new households claiming Universal Credit - and single parents especially.
Action for Children's chief executive, Paul Carberry, said: "During the pandemic, the increase in Universal Credit claims was driven by single people needing help. Now, with the cost-of-living crisis, the big driver of new Universal Credit claims is families with children struggling to meet their needs, and especially lone parent families.
"Our analysis provides more evidence of the devastating double blow of the pandemic and cost-of-living crisis on families with children. They face higher poverty rates than others, but also face more barriers to finding work, or taking on extra work.
"We know many families with children relying on Universal Credit payments - including those in work - will find them inadequate to meet their basic needs. Despite benefits rising recently, previous cuts and freezes over the past decade mean the value of Universal Credit has fallen by around 5% in real terms since 2013/144.
"Food prices are still soaring as the cost-of-living crisis continues, and far too many children are going without basic essentials. That's why Action for Children is calling on the Government to raise the child element of Universal Credit by at least £15 a week and abolish the Benefit Cap. Both measures would lift nearly 320,000 children out of the misery of hardship."