A fitting farewell to Alasdair McKee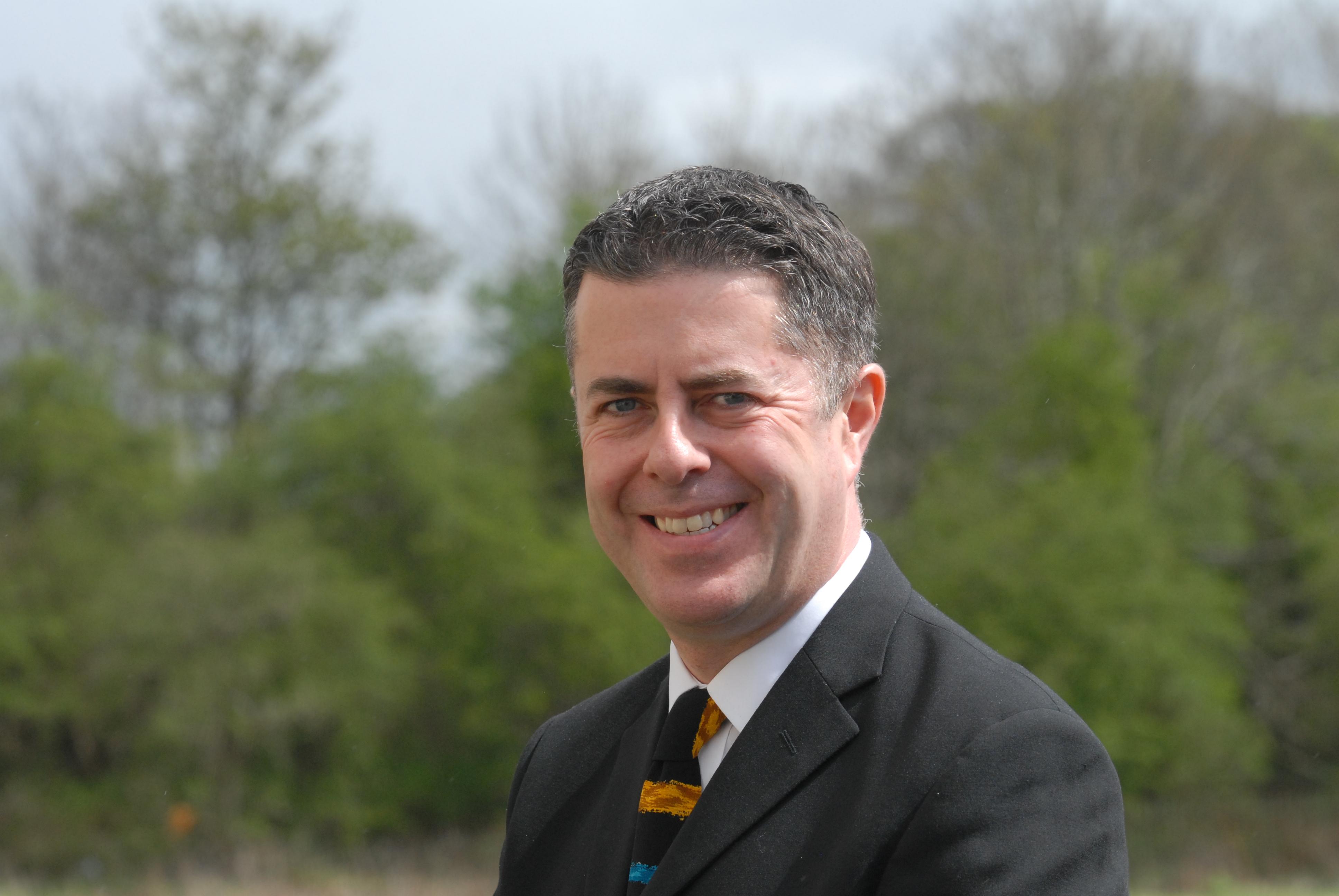 Hundreds of people from across the housing association movement said farewell to much-loved colleague Alasdair McKee yesterday.
The funeral of Alasdair took place in Clydebank as friends and colleagues of Alasdair turned out in force to say goodbye.
The service heard of Alasdair's devotion to his family and to helping others over a long career in housing along with his love of music.
And in a message read out on behalf of Glen Oaks Housing Association where Alasdair was its first and only chief executive, the organisation pledged to carry on with his impressive legacy of putting tenants and their communities first.
Meanwhile, the family have released a number of messages of condolence which have continued to arrive - for which they remain profoundly grateful and deeply touched.
Compiled by Alasdair's long-term friend Craig Sanderson, former chief executive of the Link Group, they speak of a sense of loss but also reflect on what a good person Alasdair was – notably his decency and kindness.
Julia Unwin, former chair of the Civil Society Futures Enquiry on describing leadership qualities, said of Alasdair: "Too often turnover is seen as important. But real success comes from the depth of connection with people. The extent to which Alasdair had always embraced that philosophy is what made him the true Leader that he was."
"Alasdair gave so much to improve lives in working class communities and was always there to support the struggles of working people both through his politics and his career. He helped empower people and he gave them a voice." - Alastair McGregor
"Alasdair was a student on my course at Stirling in the late eighties. He was one of an extremely capable and engaged cohort of students whom I really enjoyed working with. He survived the Stirling experience and we kept in touch. He was loyal to SFHA throughout his time at Glen Oaks." - Dave Alexander
"My sense of Alasdair was of someone who worked hard to maintain balance, in the case of Glen Oaks between business efficiency and the needs of the local community. He could be intense, serious and very direct, and yet be tactful with a sense of humour. When I was at SFHA he was an ally and a critical friend." - Mary Taylor
"I have a fond memory of attending an SFHA conference early in my career when exhibiting with Cube HA. I ended up sitting at dinner with Alasdair then having a few drinks. He was such a friendly, decent guy - he went out of his way to welcome me and my colleague who were very new to housing and housing associations. A thoroughly decent man and very good company." - David Stewart
"Such a genuinely nice guy. I got to know him shortly after I joined Bridgewater 24 years ago. And for all of that time he was nothing less than kind, helpful, friendly and good company. He was indeed one of the good guys and his loss will be hard felt by everyone who ever had the good fortune to spend time in his company." - Ian McLean
"A brilliant guy and a great CEO with a great sense of humour." - Frank Sweeney
"Alasdair was a great help to Fyne Homes, and me, when we started to think of Tenant Reward Schemes." - Sheena Macfie
"We have lost a truly decent man. Alasdair was a brilliant colleague over so many years – and an ardent supporter of EVH and all that it was trying to achieve – including ensuring that his own governing body was represented within EVH formal structures and thus able to influence our direction.
"He was a regular at our events, most prominently the famous 'Senior Officers' annual gathering and made many a telling contribution – always in an upbeat and enthusiastic manner. Alasdair was a glass three-quarters full person, and this shone through in all that he did. His work achievements within his beloved Glen Oaks Housing Association are well documented, as are his musical talents.
"But Alasdair was also a very accomplished amateur photographer – to the extent that we commissioned him as the official photographer at a couple of our major events! In camera, in tune and now in our hearts." - Eamonn Connolly
"He was a real enthusiast and sometimes this led him down roads that others would have avoided. But it also meant on a day-to-day basis he put in a colossal effort for the tenants of Glen Oaks. They were one of the first new members when I joined EVH - and he put us through our paces, and got his money back!
"His retreats for his board to Seamill were excellent and usually included some musical contributions from him as well as tough decisions being made.
He was also very generous with his time and ability- on a simple level just doing lots of free photography for EVH." - Foster Evans
"Alasdair was a genuine and gentle soul. He was devoted to Diane and their girls. He was at a Social Enterprise Forum with me in Calgary. We travelled through the Rockies from Vancouver." - Lynn McCulloch
"I travelled with him on a Social Enterprise World forum trip to Canada. He was as you say, one of the good guys!" - Neil McLean
" Happy memories of Alasdair especially at the Lintel Trust events on the Renfrew Ferry. He was a godsend to our sheltered tenants when the band played for them. I also remember dancing the night away at The Ferry when they played there too… such a kind man." - Maggie McKerrow
"I enjoyed playing a lot of joint gigs with both his bands (the Kay Family and MacBlondie) together when I - with other Queens Cross employees- were the Regenerators. We played at one of the Glen Oaks' Gala Days too.
"Really raw with the news and finding it hard to process. Been with Kev Nixon over the weekend in Reykjavik at a music festival and in this environment, Alasdair would have been in his element." - Andy Young and Neil Manley

"I wish he knew how much we all loved him and that he was a wonderful man." - Paul McNeill
More tributes from across the housing sector can be found here, as well as on the Scottish Housing News LinkedIn and Twitter pages. A full Appreciation of Alasdair McKee can be read here.
The family of Alasdair McKee would like to express their heartfelt thanks to everyone who was able to attend Alasdair's funeral and pay their respects.
At such a difficult time, it was a comfort to the family to know that so many people thought so highly of Alasdair. The family would also like to express gratitude to everyone who was able to donate to the nominated charities. Donations of over £1600 were received and will be forwarded to the charities.
If anyone was unable to attend the funeral or donate on the day but would like to do so, please simply donate directly to either:
or any other charity of your choice.