Aberdeen approves new empty homes compulsory purchase policy
Aberdeen City Council has adopted a new compulsory purchase policy to bring empty properties back into productive use.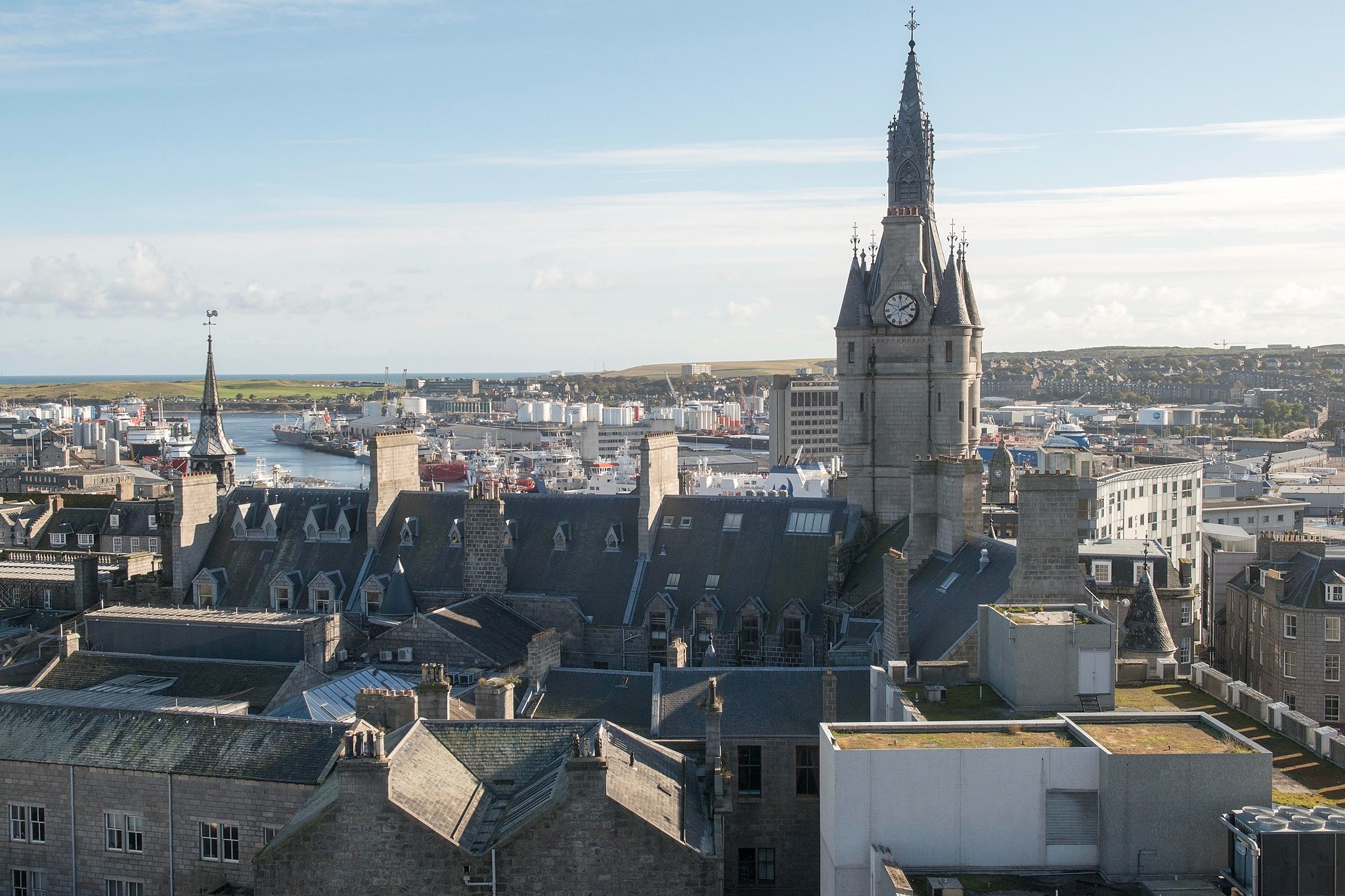 The local authority said it will exercise compulsory purchase order powers as a "last resort" in situations where there have been repeated and unsuccessful attempts of engagement with an owner and the condition of the property continues to deteriorate to an unacceptable extent and adversely impact the community within that area.
Compulsory purchase orders will be used in accordance with procedures and only in such cases where the public benefits which will be achieved outweigh the private interests of the owner who has abandoned the property and has shown no indication that they intend responsibility for it.
Aberdeen has been reported to have the highest rate of unoccupied homes of any city in Scotland, with 42 out of every 1,000 properties empty for two years or more.
Around 2,500 properties in the city have been classed as long-term vacant, having not been lived in for at least 12 months.
Previous work to tackle the issue was last week praised by members of the council's operational delivery committee as part of an update on its Empty Home Policy. A total of 269 private empty homes have been brought back to use either through matching people on the council waiting list or through a specialist service helping homeless people, the committee was told.
Aberdeen City Council housing spokesperson Councillor Sandra Macdonald said: "It is good to hear from officers that once again our services are ready for the oncoming winter. We know that our staff cannot be everywhere at once but they do go above and beyond to ensure the city's key roads and pavements are kept gritted according to an agreed prioritised plan.
"We all hope that the oncoming winter will be a moderate one however it is reassuring to know that we are prepared and if there are adverse weather conditions we also have members of the public willing to help others by spreading salt on the areas which are not at the highest priority."
A report to committee said the Aberdeen City Empty Homes Policy sets out the detail on how the council will work with owners to help them to bring privately owned empty residential properties back into use.
The aims of the policy are to work with owners of empty homes to bring them back into residential use, work with owners of empty homes to match existing housing supply with housing demand in the city through the Matchmake to Rent and Matchmake to Sell schemes, ensure there is a coordinated approach between council services to tackle empty homes, and continue to raise awareness of issues relating to empty homes in Aberdeen.
An Empty Homes Officer was recruited on a two-year temporary basis in October 2018 to reflect the changing requirements of empty homes across the city and to ensure empty homes are brought back into use. The post was initially funded on a 50:50 basis with kick-starter funding from the Scottish Empty Homes Partnership. In October 2020, City Growth & Resource Committee agreed to fund the Empty Homes Officer post on a permanent basis using Council Tax Second Homes funds.
The report said bringing empty homes back into use represents an important and progressive amount of work as of January 2021, there were about 2,500 privately owned properties that have been empty for 12 months or more across the city.
The Scottish Empty Homes Partnership estimates that the cost of a new build property far outweighs the cost of refurbishing an empty home as the infrastructure and local services are already in place when bringing an empty home back into use.
A long-term empty home is defined as being unoccupied for 12 months or more and liable for Council Tax.
The report said priority properties are those that have generated a complaint and have a negative impact on the neighbourhood, properties which have been empty for two years or more which are subject to the 100% Council Tax levy and are in Council Tax arrears, properties that have been empty for two years or more and are subject to the 100% council tax levy, properties that are subject to enforcement action from any council service, properties which are in the city centre.
Analysis
Elaine Elder, an associate at Aberdein Considine said the approach taken to assist the owners of these properties to become landlords is "encouraging".
She added: "It can often be daunting to individuals to work through the process of leasing out properties and it will be interesting to see what sort of financial support will be available here especially where the properties are in a state of disrepair and may need a huge amount of investment.
"It could work to enhance confidence in the housing market and the local economy in Aberdeen in general.
"However if the proprietors are not willing to co-operate and Compulsory Purchase Orders are to be used – the cost and often long process involved in this could outweigh the positives."
Adrian Sangster, national lettings director at Aberdein Considine welcomed the move positive step in the right direction.
He said: "There is currently a chronic shortage of properties available to rent in the city with many people struggling to find homes."
"With almost 350,000 households within Scotland's private rented sector, it remains an integral part of housing provision throughout the country. It would be a supposition that many of these properties are in a poor state of repair and will require significant private investment to bring them up to meet the minimum repairing standard.
"I hope local authorities will engage positively with key stakeholders in the private rented sector to help attract the required investment. I fear however there may be difficulties securing the required investment if the coalition government continues with, what is perceived by many, to be its recent anti-private landlord rhetoric."