Aberdeen to begin resident-led inspections of multi-storey buildings
Representatives from Aberdeen City Council, Scottish Fire and Rescue Scotland (SFRS) and Police Scotland are to accompany residents as they lead inspections in their own multi-storey buildings.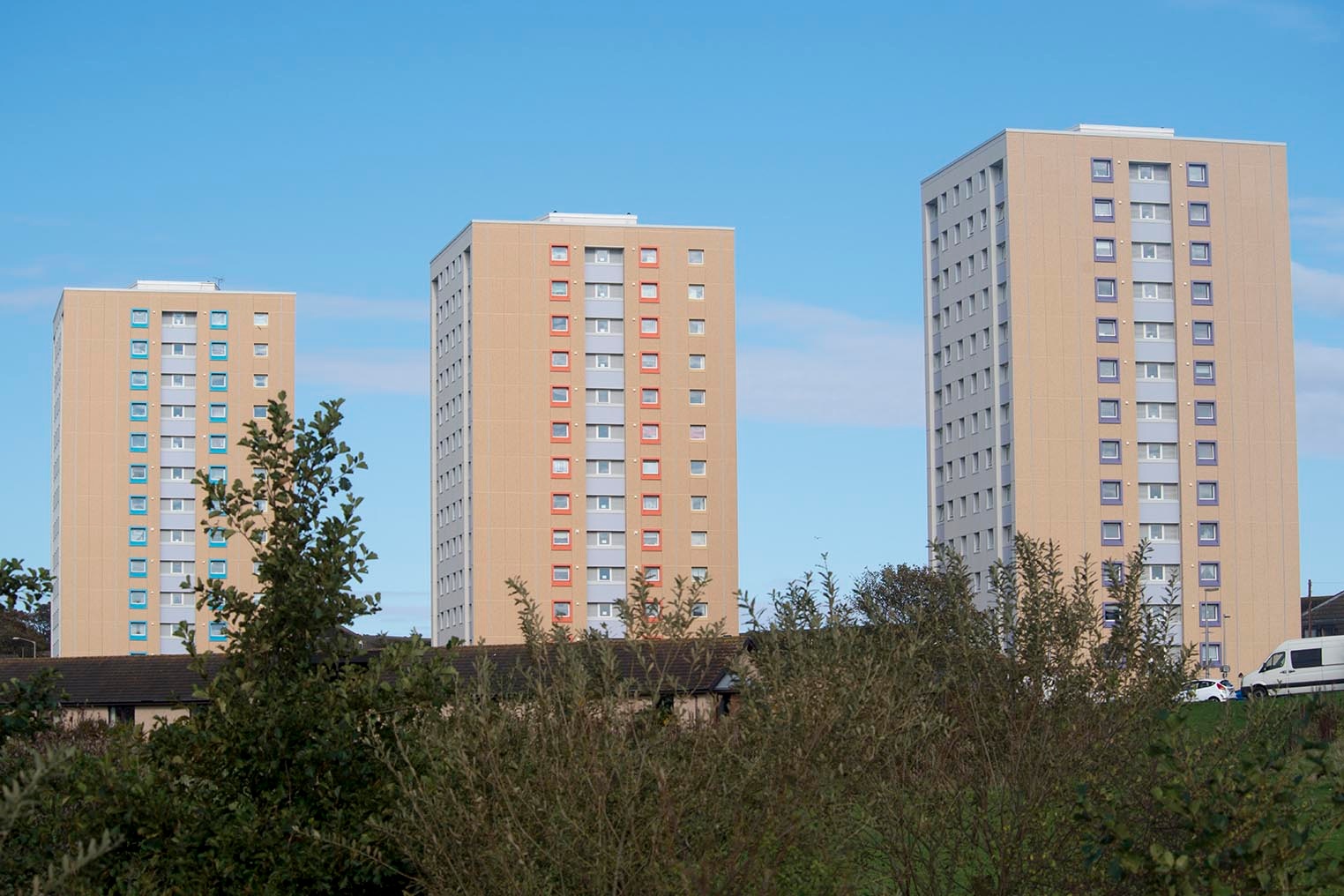 The inspections will examine fire and general safety in the buildings such as are there any material being left in communal areas which could be a fire hazard or trip hazard for SFRS officers in corridors and on landings.
Other things which are expected to be highlighted are general repairs needing to be carried out, cleaning issues, vandalism, and potential criminality for the police to investigate.
The inspections came from work carried out by a multi-storey fire safety group which includes representatives from all three organisations.
Aberdeen City Council housing spokeswoman, Councillor Sandra Macdonald, said: "The resident-led inspections are a positive step in ensuring all our residents in the city's multi-storeys, whether council or private tenants or homeowners, have their say in ensuring their own building is kept clean, tidy, and safe.
"We'd encourage as many residents as possible to come along and join the inspections."
Scottish Fire and Rescue Service group commander, prevention and protection, Scott Symon, said: "While local crews will inspect all residential multi-storey premises on a quarterly basis there will be hazards and deficiencies that present themselves in-between these times. Educating residents on what to look out for and encouraging them to participate in these inspections will further enhance the safety of all residents in multi-storey properties.
"The Scottish Fire and Rescue Service would encourage all residents to participate in this initiative."
Police Scotland's Inspector Ian McKinnon of the community safety partnership, said: "Each activation requires a response and each response has a cost, not just financial, but in terms of available resources which have to be prioritised. Unnecessary activations can divert resources from incidents that need us.
"The partnership approach used, and the fantastic response from the communities in the buildings, has seen a marked decrease in the numbers of activations and this work will carry on to ensure that we are in the best position to keep everyone safe.
"Community engagement events will continue to be held so we can get our partnership messages across and allow residents a chance to speak with local partners and Police for advice. I'd encourage residents to come along and hear what is being said and of course let us know your views."
Leonora Montgomery, chairperson of the Multi-Storey Residents' Group, added: "We are pleased this approach has been implemented as it means residents can help the council, the fire service, and police to keep their buildings clean and safe.
"Members of our group will be taking part and we'd encourage residents from all the multis taking part to get involved."
The multi-storey buildings identified so far for resident-led inspections to be carried out are Grampian Court, Morven Court, Greig Court, Hutcheon Court, Cornhill Court, Bayview Court, Promenade Court, Smithfield Court, Seamount Court, Marischal Court, Bruce House, and Stockethill Court. Dates and times for the inspections will be advertised on posters within each building, starting from 3 March.
People living in other multi-storey blocks who are interested in a resident-led inspection are asked to speak with the city council housing officer responsible for their building.