Ardenglen and Thenue remember The Queen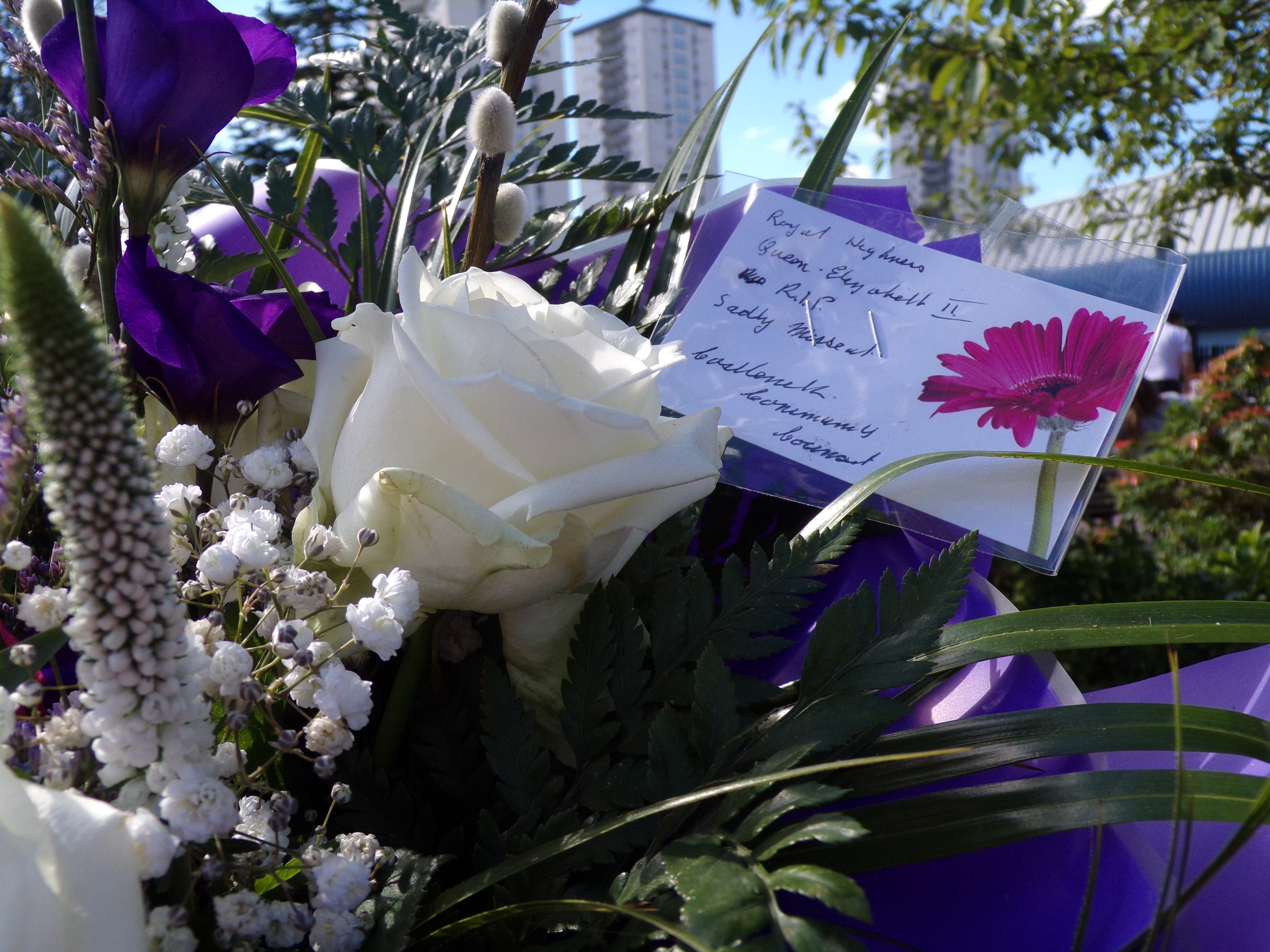 A Glasgow community's dignified annual act of remembrance has taken place once again – this time honouring The Queen and a much-admired city councillor.
Castlemilk's 'Flowers on the Railings' annual event was held on Saturday in the golden autumn sunshine.
Supported by various community organisations including Ardenglen and Thenue housing associations, it is held to remember those who have died in Castlemilk and beyond and is a well-supported community event.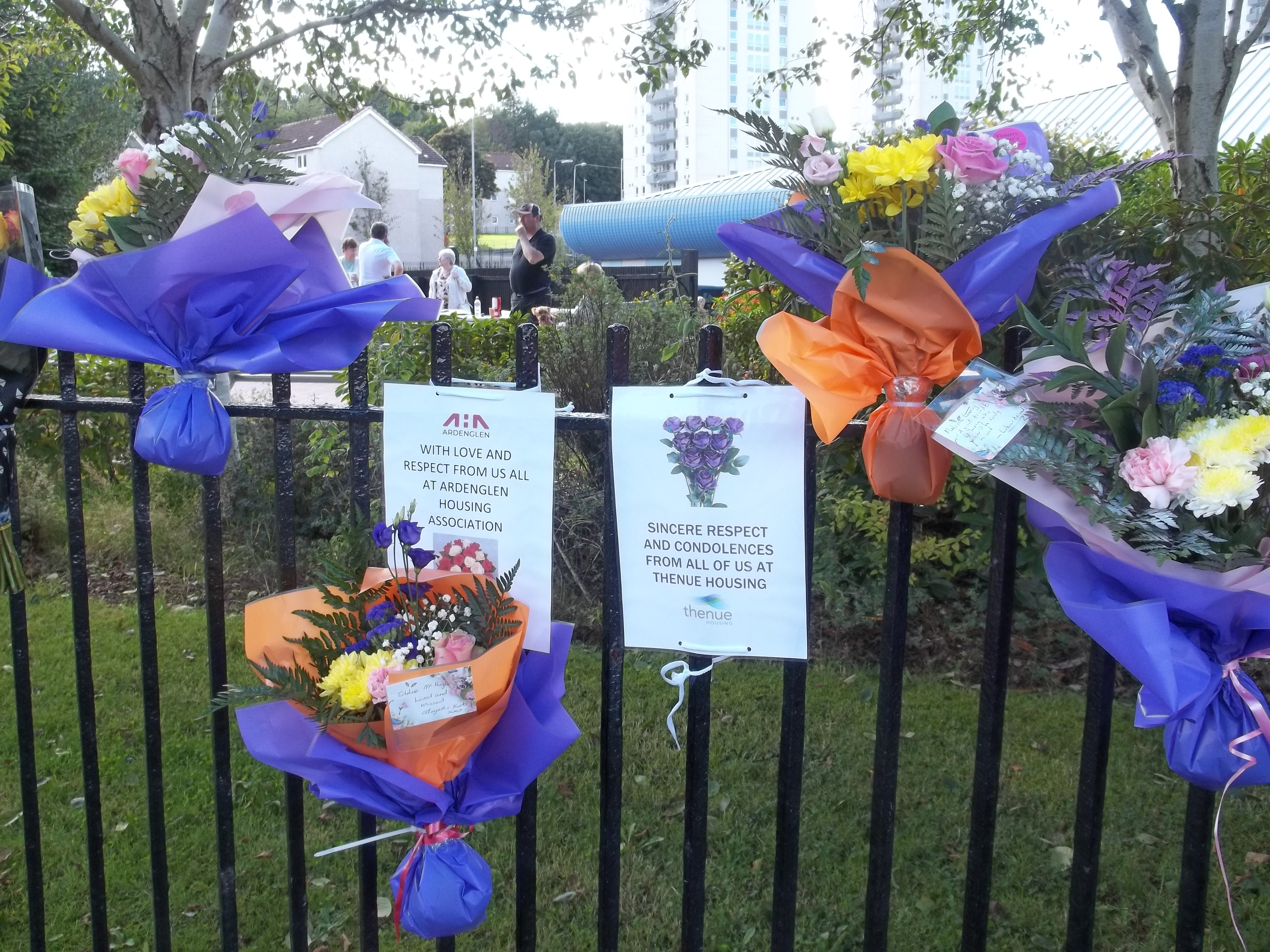 This year it had added poignancy due to the passing of Queen Elizabeth and Councillor Cunning.
The ceremony takes its name from the flowers sold on the day for £10 which are then tied to railings on Castlemilk Drive. As in previous years, it took place beside the 'Lost Lives' Memorial Garden which was created to remember Castlemilk's lost loved ones.
It is immaculately kept, is a place for reflection and remembrance in tranquil surroundings and is widely respected and valued by residents. As in previous years, a Humanist celebrant led a brief service and an uplifting note was struck by popular choir Soundsational. Balloons with a message of love on them were also released with two special ones for the late Sovereign and Councillor Cunning.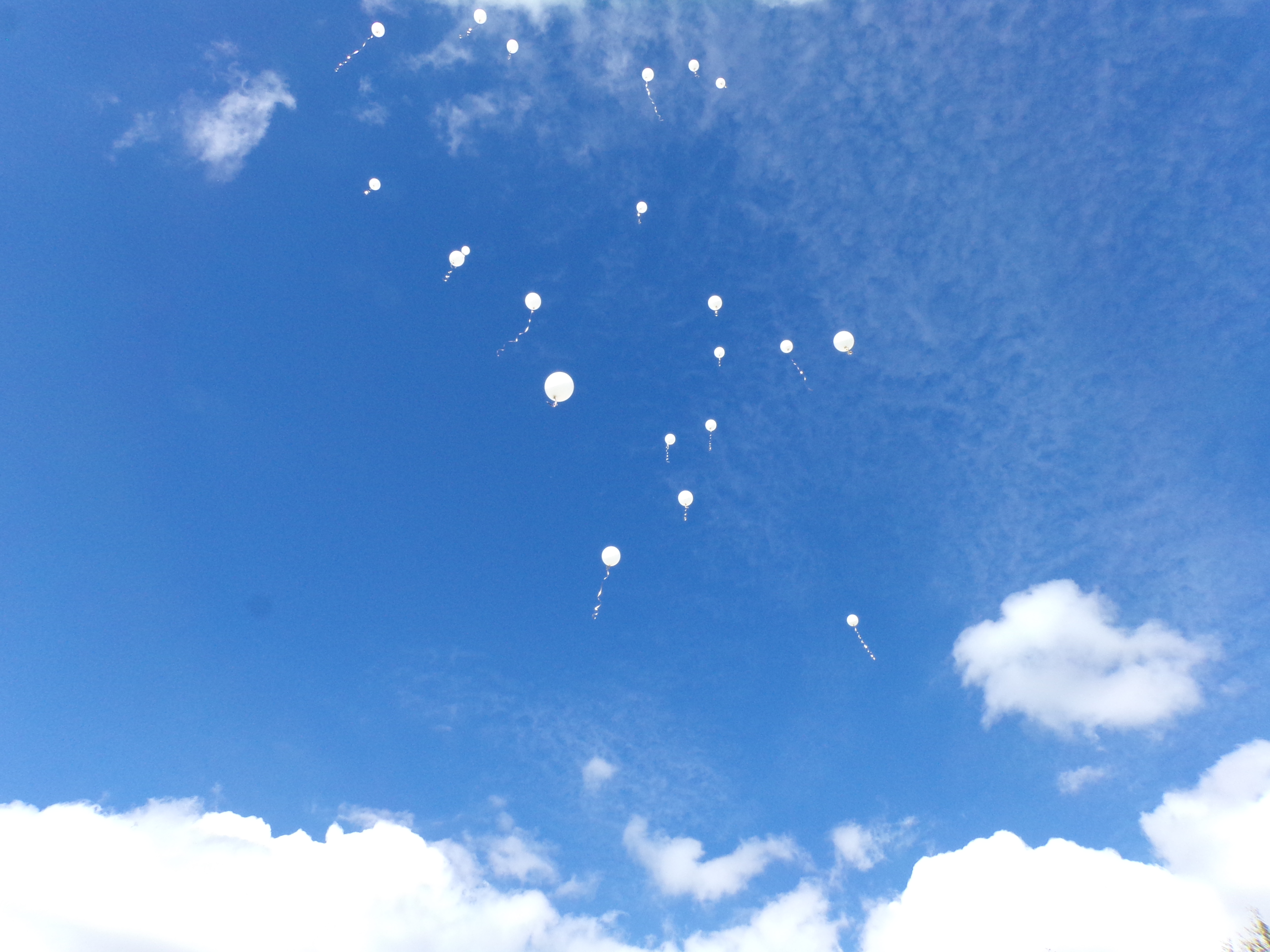 One of the organisers Maureen Cope, said: "This was a significant occasion which reflects the importance the Castlemilk community places on remembering lost loved ones. We were delighted with the support local people gave to the event as we remember those we have lost."
The tributes to Queen Elizabeth and Malcolm Cunning were made by Castlemilk Community Council.