Barratt Developments Scotland pledges £50,000 fund to aid homelessness
Barratt Developments Scotland - which includes Barratt Homes, David Wilson Homes and Oregon Timber Frame Ltd – is donating £50,000 to charities fighting homelessness across Scotland.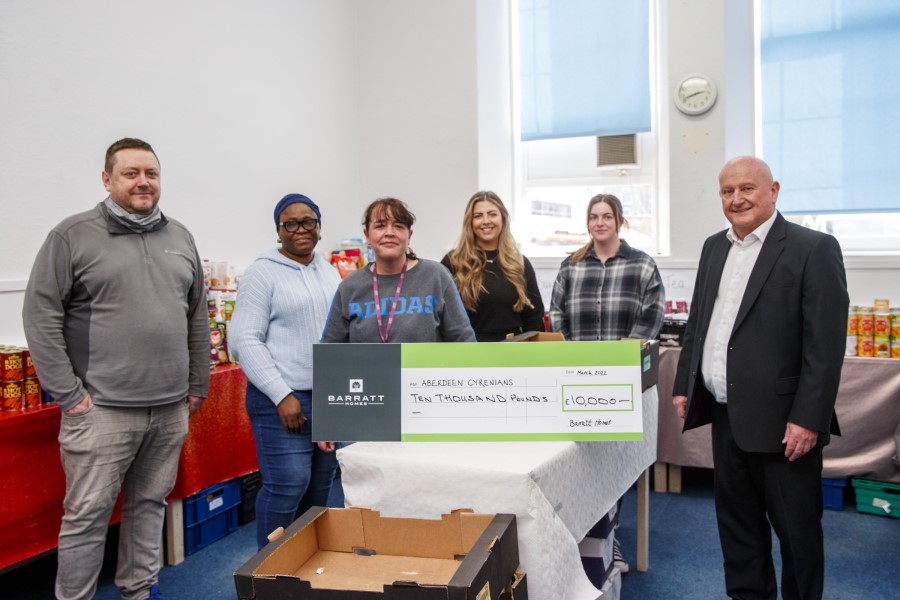 Five charities spanning the length and breadth of Scotland have received a share of the funds, which will go towards helping service users avoid, survive and move on from homelessness.
Beneficiaries include Churches Action for the Homeless (CATH) in Perth, Aberdeen Cyrenians in Aberdeen, The Highland Homeless Trust in Inverness, Social Bite in Edinburgh and Community Veterans Support in Glasgow.
Douglas McLeod, regional managing director for Barratt Developments Scotland, said: "As a homebuilder, we work in communities across the country to increase the availability of quality homes. Addressing homelessness is a cause that's very close to our hearts but, sadly, the pandemic has exacerbated many of the social and financial issues and put many more people at risk.
"We are pleased to be able to provide some financial support to these organisations at a time when they need it most, and hope that our donations will help those who are vulnerable or facing hardship across the country."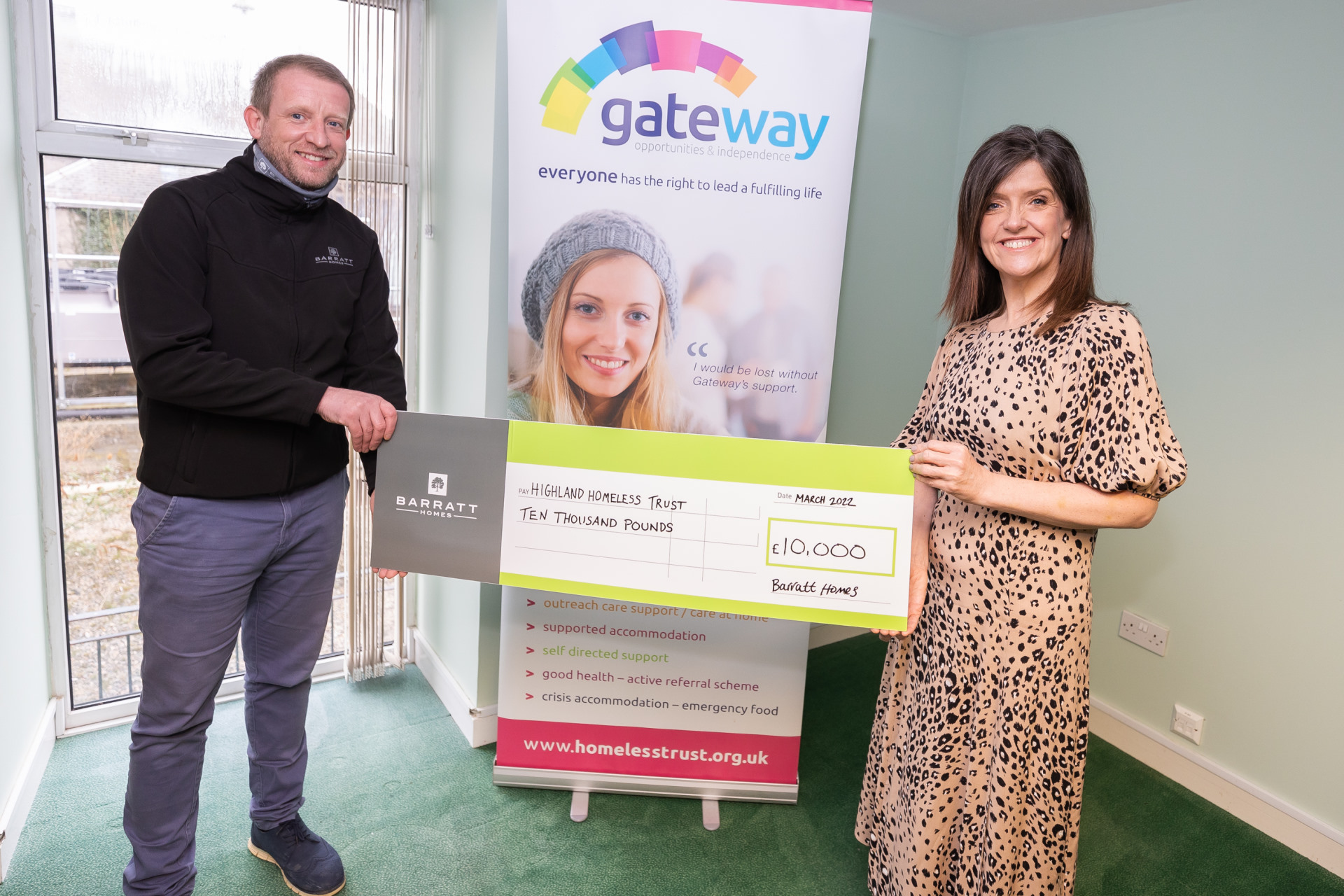 At CATH, the donation will go towards funding recovery groups and events which look to break down barriers faced by vulnerable people and end the stigma surrounding homelessness.
Richard Howat, chief executive officer at CATH, added: "It can be really challenging for people experiencing mental health problems and/or addiction issues to move on in their lives. There are so many barriers to overcome including stigma and discrimination.
"This unexpected and generous donation from Barratt will allow CATH to bring forward our planned programme of structured events including recovery-focused groups and bite-sized tasters for social enterprise development.
"Donations like this are so important. The funding is unrestricted. This allows us to do the extra pieces of work, the added value, that can make such a huge difference to people and their lives."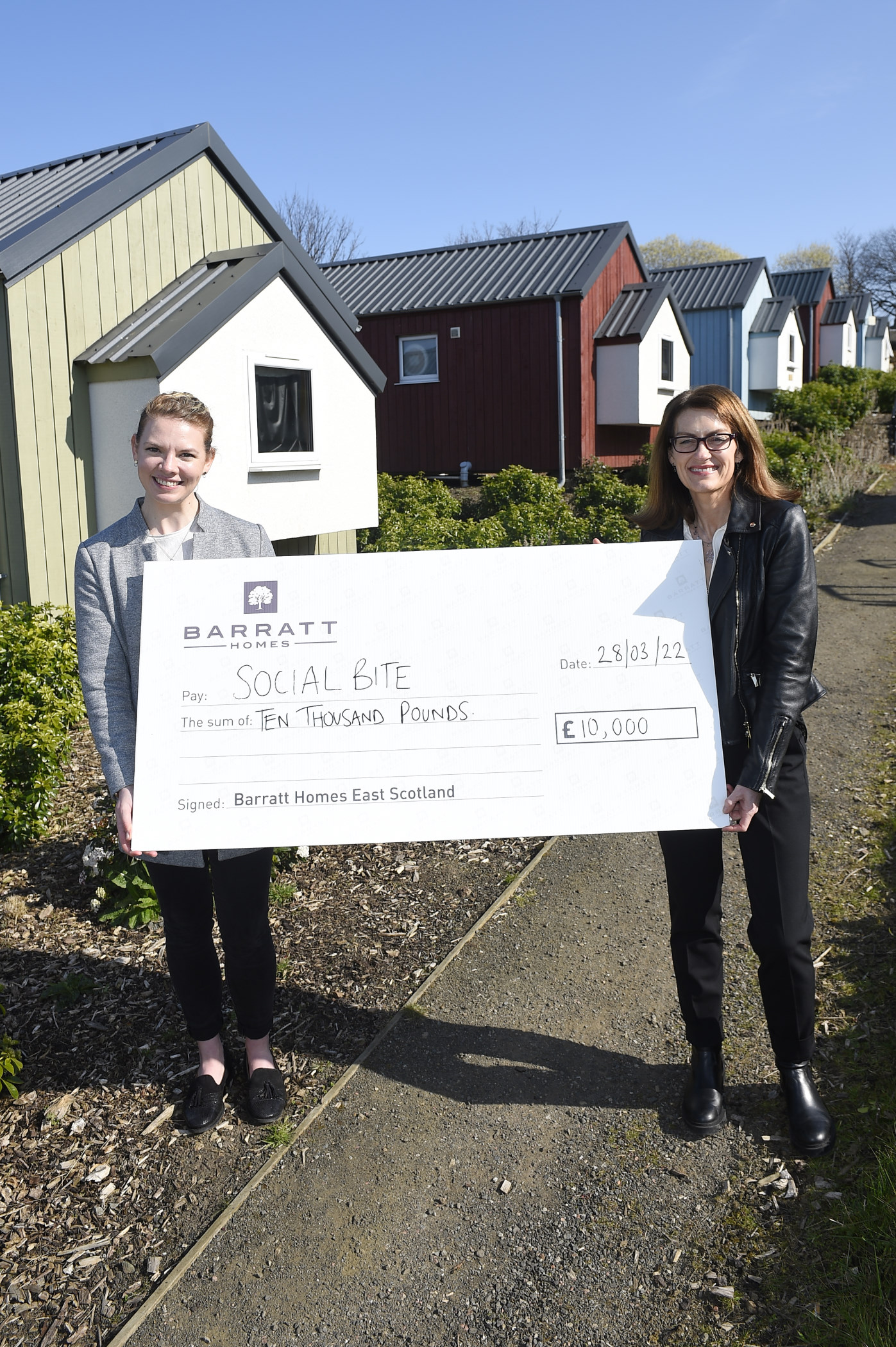 Aberdeen Cyrenians work continuously to shift perceptions and change the outlook on homelessness in society. The donation will go towards supporting those living on the street, at high financial risk or in crisis.
Chris Bennett-Taylor, chief executive officer at Aberdeen Cyrenians, said: "We're extremely grateful to Barratt for this generous donation which will enable the work of our Direct Access service, supporting people who are homeless, threatened with homelessness or experiencing crisis such as food, fuel or clothing poverty. Without such generosity our work simply wouldn't be possible."
Alex Gilchrist, general manager at The Highland Homeless Trust, says Barratt's donation will go towards charity staff employment, support and activity programmes.
He commented: "Highland Homeless Trust are delighted to have received a very generous donation from Barratt of £10,000 towards our Active Referral Scheme, enabling the organisation to employ a co-ordinator one day a week.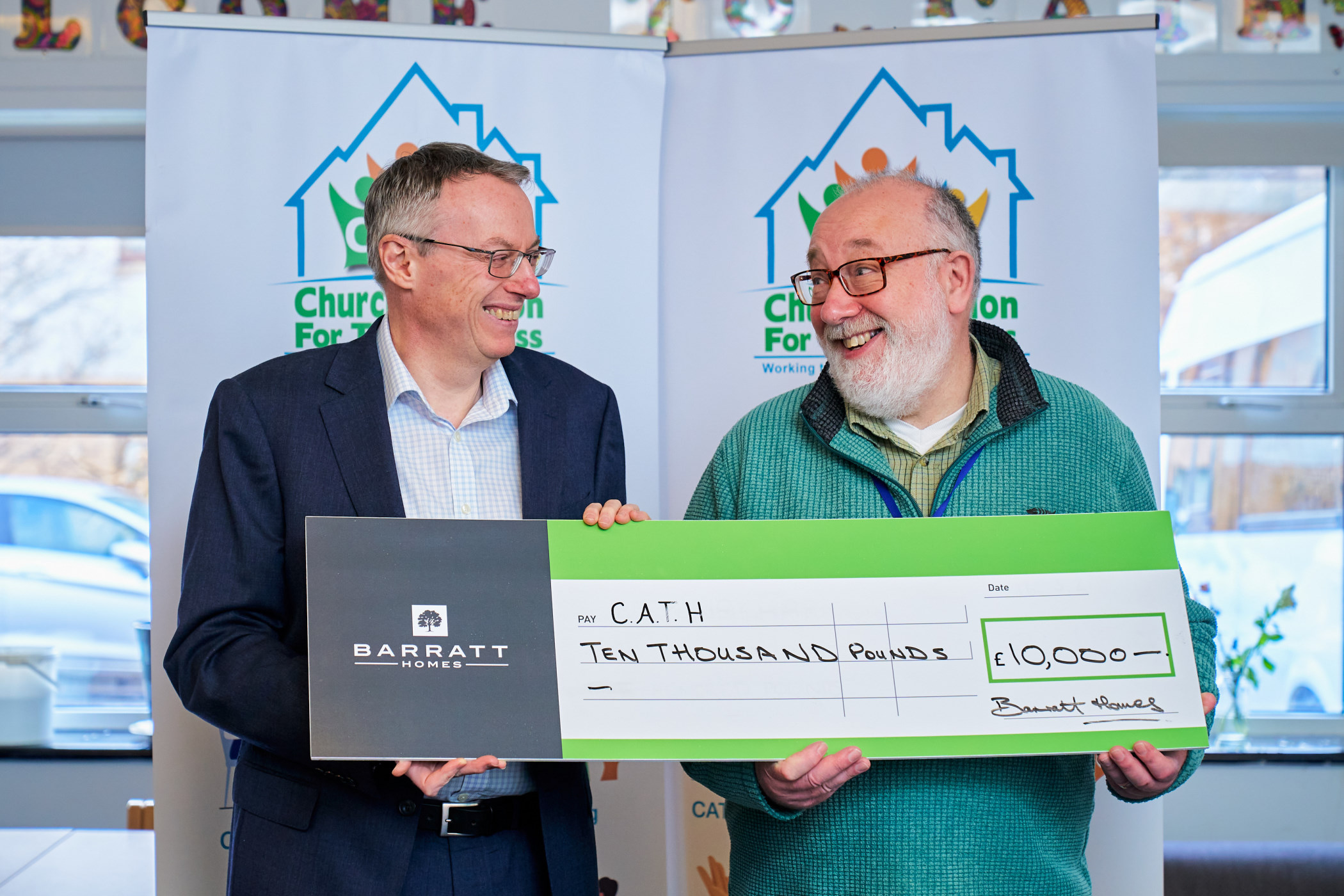 "The Active Referral Scheme will provide healthy activities such as cycling, walking, fishing, five-a-side football, swimming and overnight camping trips. It is hoped that the provision of these activities to our homeless clients, will improve mental health and wellbeing and hopefully promote positive change in their lifestyles."
Based on Govan Road in Glasgow, Community Veterans Support helps veterans with their mental and physical health, homelessness, social isolation, housing and employment.
Allana Kyle, operations manager at Community Veterans Support said: "This generous donation from Barratt is a fantastic bonus to our charity and the veterans we seek to support. We pride ourselves in meeting every veteran who walks through our doors at their point of need and this gift allows us to not only continue with this work but also, where needed, offer extra support to individuals at times of crisis and increased social isolation. It will be a huge boost to all."
Social Bite, a social enterprise that is committed to ending homelessness through food, employment and housing will be able to develop their support thanks to the donation.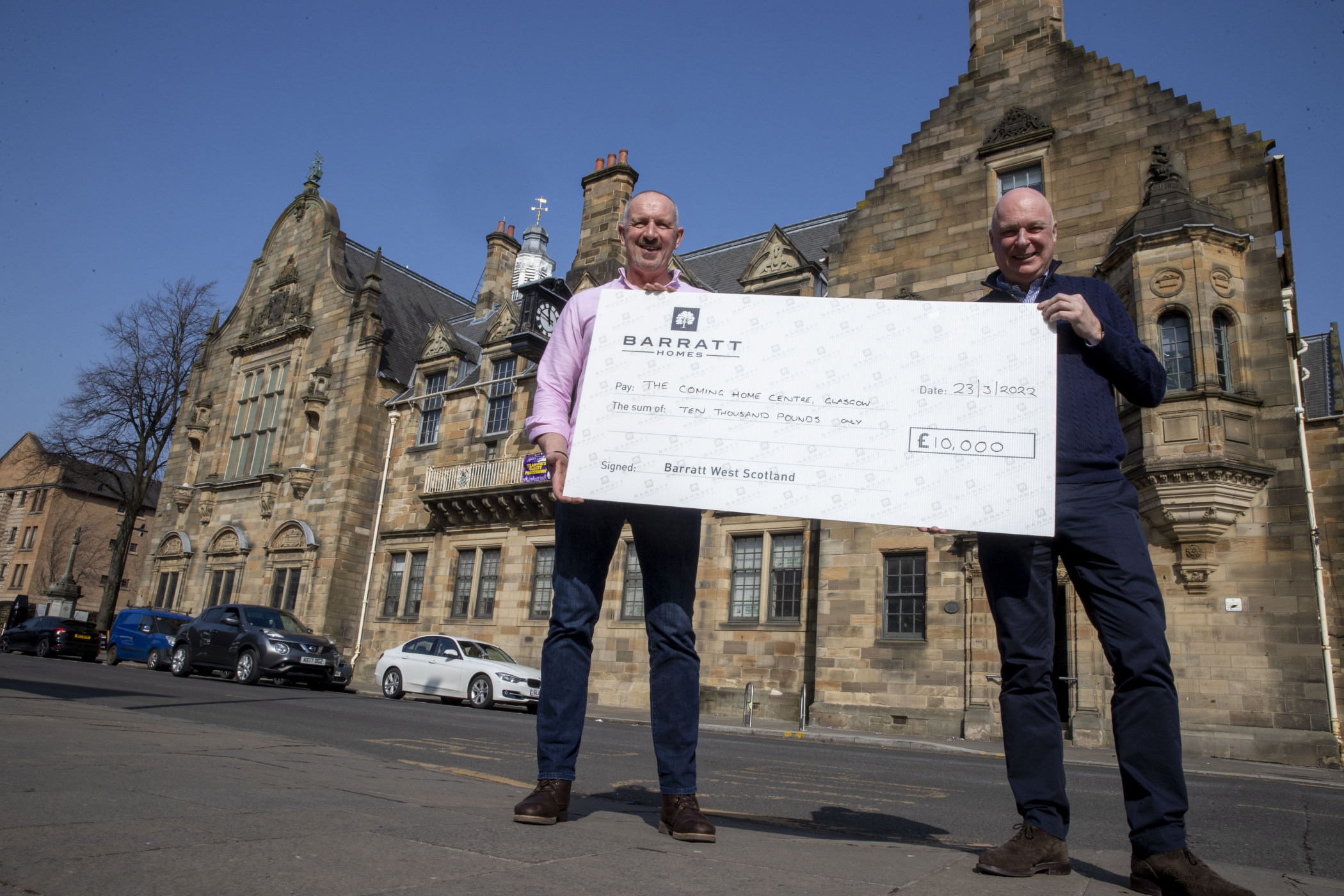 Josh Littlejohn, co-founder of Social Bite said: "On behalf of Social Bite and the people we support, I'd like to thank Barratt Developments Scotland. We know that ending homelessness requires everyone to play their part, and we are incredibly grateful for this generous donation.
"This support will enable us to continue to develop innovative programmes of food provision, supported employment and housing; to bring about systemic change, and empower people who have been homeless to transform their own lives."