Barratt fundraising reaches new heights with sponsored abseil
Employees of Barratt Homes East Scotland have abseiled from the Forth Rail Bridge to raise much-needed funds for its charity of the year – Rock Trust.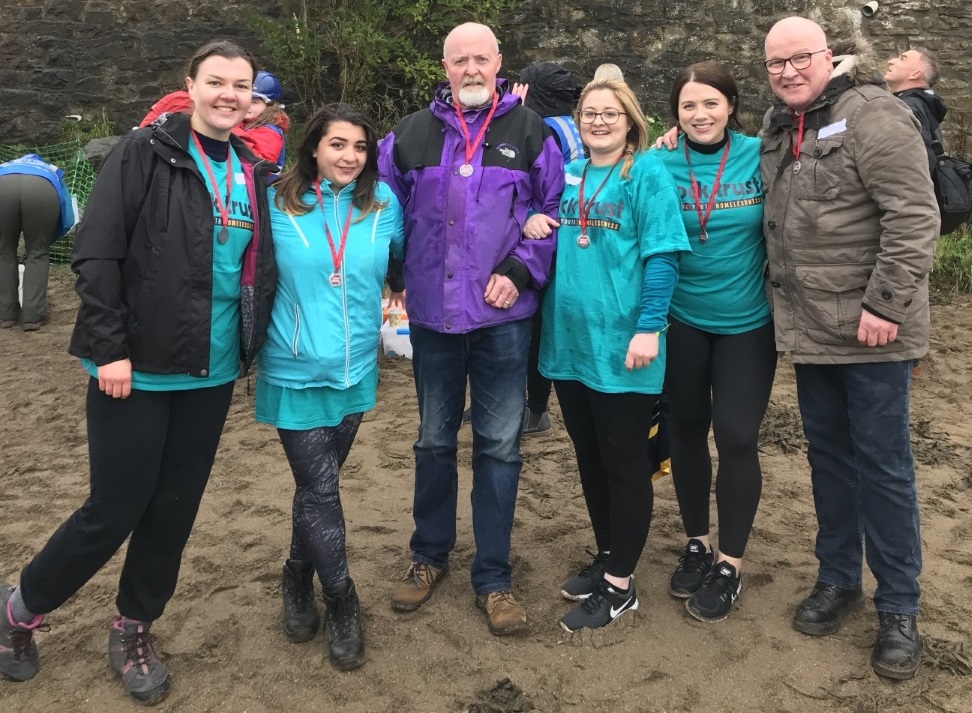 Ten members of the team took part in the ultimate abseil experience, descending from the iconic Forth Rail Bridge, a World Heritage Site. The team collectively raised £8000, which includes a donation of £2000 from Barratt Homes.
The sponsored abseil follows a plethora of fundraising activities organised by the housebuilder for local Edinburgh-based charity Rock Trust. The firm held a charity dinner for over 500 guests and a charity golf day. In the past six months, the firm has raised £110,000 for the organisation which aims to end homelessness for young people.
Alison Condie, managing director for Barratt Homes East Scotland, said: "This is a tremendous effort from the ten members of Barratt Homes East Scotland who took part in the charity abseil. It's fair to say that a couple of the team were a little nervous beforehand – abseiling from such a height from one of the country's most recognisable landmarks - but all fears were cast aside with everyone focusing on doing the Rock Trust proud.
"It is important to the team at Barratt Homes East Scotland that we give back to those in the local communities in which we operate. As a company, we collectively decide which charity to support and the important services that Rock Trust provides to help young people experiencing homelessness really resonated with us all."
Rock Trust is an Edinburgh-based charity which works with young people between the ages of 16-25 who are affected by homelessness.
Its mission is to end youth homelessness in Scotland by making sure that young people have access to the services they need to avoid, survive and move on from homelessness.
Kate Polson, chief executive of Rock Trust, added: "Barratt Homes have been an amazing partner, and once again the team have gone above and beyond in support of our work, this time taking on the nerve-wracking challenge of abseiling (freefall style) 165ft from the Forth Bridge. £8,000 is a phenomenal amount to raise, and will make a considerable difference to our work helping young people avoid and move on from homelessness."