Barratt Homes raises £22,000 for Rock Trust
Barrat Homes East Scotland has raised £22,000 for homelessness charity Rock Trust by holding its fifth annual corporate golf day.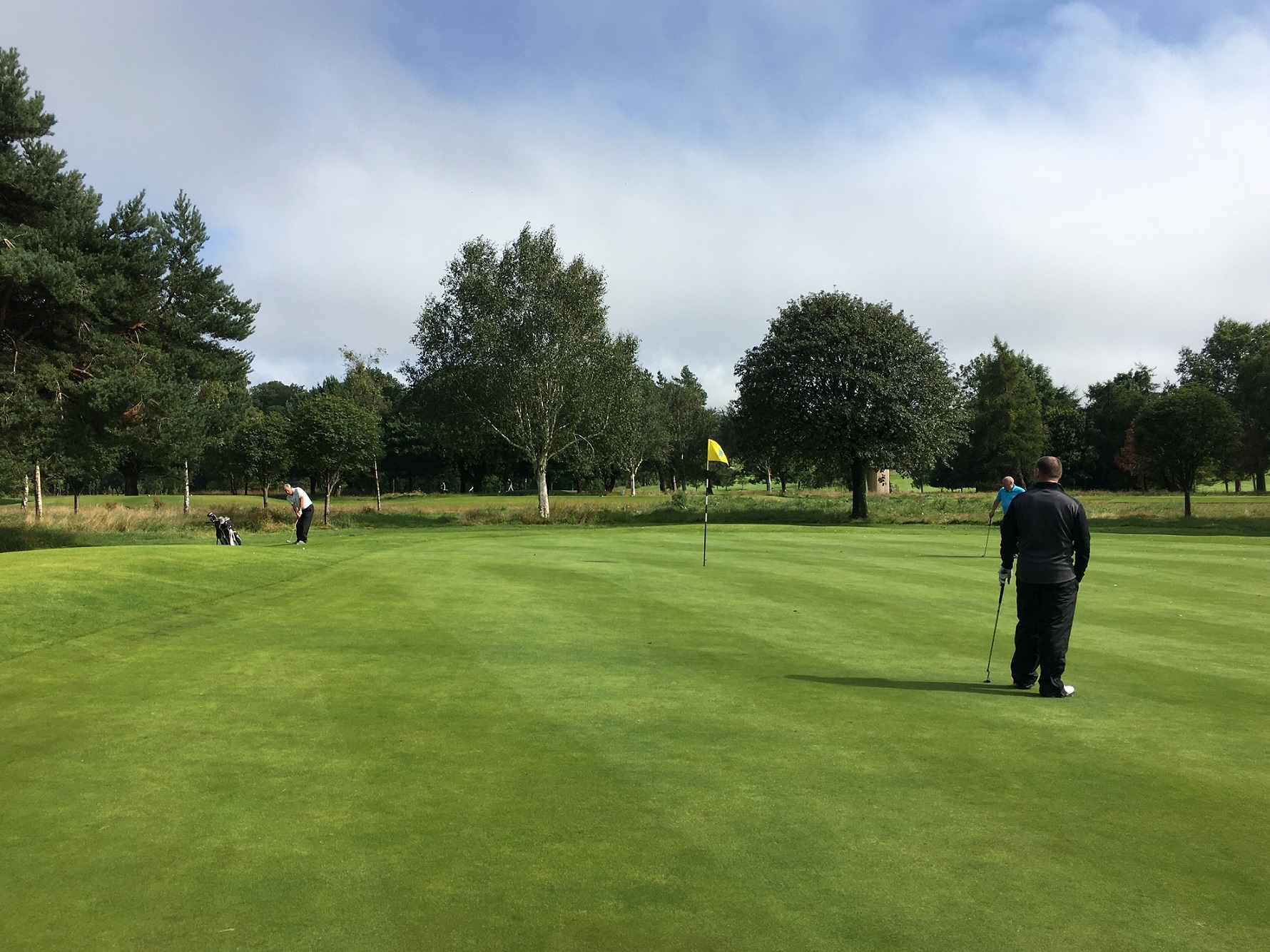 A total of 96 golfers competed in 24 teams in a shotgun start competition played at Bruntsfield Links Golfing Society.
Despite the weather being against them in advance of the event, that didn't stop the participants getting into their stride.
The event was attended by contractors and suppliers of Barratt Homes and was won by Falkirk based flooring experts Designer Contracts.
Over 30 businesses contributed to the success of the event by donating prizes and money as well as participating in the competition.
A total of £11,000 was raised from the event alone and Barratt Homes donated a further £11,000.
All funds from the event will go directly to Rock Trust.
Richard Phillips, event organiser and finance director at Barratt Homes East Scotland, said: "Our annual golf event has been running for five years now and it's a key date in the diary for the contractors and suppliers we work with – it's an enjoyable day for avid golfers who are raising money for a worthy cause at the same time. To raise £22,000 in just one day is phenomenal and I'd like to thank all those involved. A special well done to Designer Contracts for outperforming everyone else on the day."
He added: "It is important to the team at Barratt Homes East Scotland that we give back to those in the local communities in which we operate. As a company, we collectively decide which charity to support and the important services that Rock Trust provides to help young people experiencing homelessness really resonated with us all."
Rock Trust is an Edinburgh-based charity which works with young people between the ages of 16- 25 who are affected by homelessness. Its mission is end youth homelessness in Scotland by making sure that young people have access to the services they need to avoid, survive and move on from homelessness.
Kate Polson, chief executive of Rock Trust, said: "We are delighted to be Barratt's charity of the year. When we started working with them in early 2019 the team advised us of their plans for their annual golf day and we are overwhelmed by the efforts the company have gone to raise funds for Rock Trust. This kind of support is vital to our work – it provides us with the core funding we need to deliver bold and innovative services that will help us bring Scotland closer to ending youth homelessness for good."