Black's Blog: Providing homes for rural Scots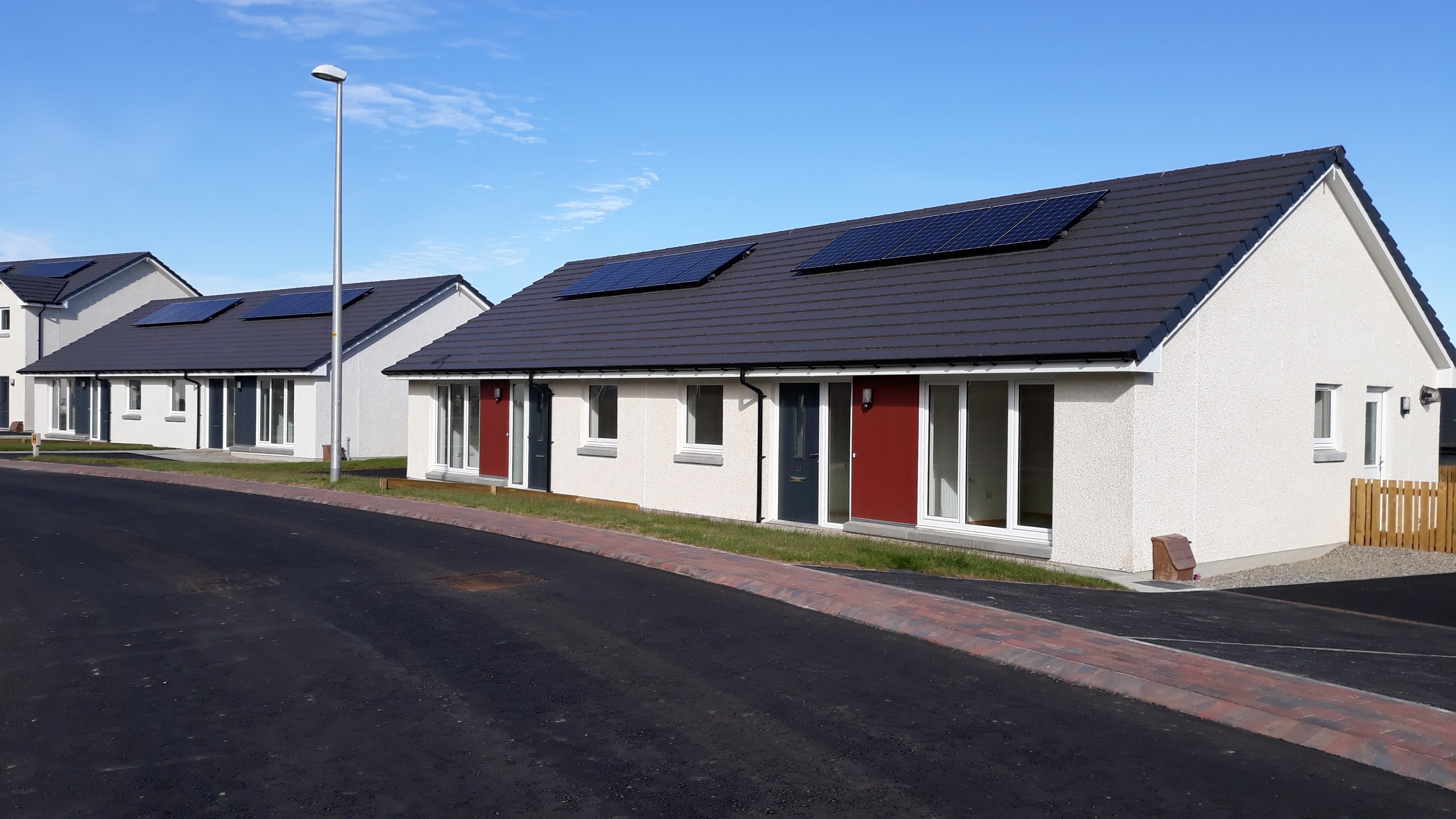 Jimmy Black explores Fit Homes, modular building, the Rural Housing Burden and shifting mid-market rents out of the private sector… all inspired by the latest episode of the Scottish Housing News Podcast.
The Highlands are full of houses which were gently dropped off the back of lorries; kit houses built somewhere far away and put together on-site. It's a way of overcoming the difficulties of obtaining materials and finding builders in remote locations; prefabrication can simply mean screwing prefab panels together, or combining fully formed modules with all the plumbing and electrics ready to go.
So when I asked our guests on the latest SHN podcast if they used modern methods of construction (MMC), for example prefabricated modules such as those recently built on the Isle of Mull, their answers were cautious. Kirsty Morrison, CEO of Albyn Housing Society, and Ronnie MacRae from Communities Housing Trust, felt that MMC has its place, but they both had good reasons for building in more traditional ways.
In short, you won't have many builders in your rural community if you send all the work to a factory somewhere else. And you need local builders to maintain your housing stock (and provide jobs for the local people). Both Ronnie and Kirsty were clear that providing housing is not an end in itself; it's about maintaining viable communities.
Albyn is building Fit Homes, with specially designed sensors to monitor the movements of the people who live in them. It's not a Highland version of Big Brother; far from it. In rural areas, care workers and other health professionals are scarce too, and providing the kind of wrap around care available to some in the cities can be impractical because of the long distances involved.
So if a vulnerable tenant fails to move for an unusual period, or falls, someone will be alerted. That might be a family member or another form of rapid response. It's a fully digital system which will not fail when analogue systems finally disappear in 2025, and the sensors are capable of being fitted into most existing homes if required.
The Fit Homes initiative requires partnerships between housing providers like Albyn, integrated social care and health services, families and the tenants themselves. When a Fit Home is allocated the monitoring system is fully explained. People realise there are no cameras or microphones, just sensors, so they are reassured and feel safer in their homes.
Partnership is at the heart of the Communities Housing Trust (CHT), an enabler of developments in rural communities where local people want to tackle housing shortages, create community facilities, improve schools or create employment. Ronnie MacRae's team provide consultancy, help find finance, bring decision-makers together and generally make things happen. In the podcast, Ronnie describes excellent initiatives in Colonsay, Assynt and Shieldaig, to name but three of many projects.
CHT makes good use of the Rural Housing Burden, a condition placed in the Title of an owner occupied house to ensure it will never become a second home or holiday accommodation. The Burden gives CHT the right of pre-emption if the house ever comes up for sale. The Rural Housing Burden also ensures that the selling price of the house will include a discount, to give local people a fighting chance of buying in their communities. More information on the CHT website.
We covered many aspects of rural housing in the podcast, including the chronic shortages faced by many communities. There was a fair bit of praise for Scottish Government policies and some interest in proposals to increase council tax on second homes and empty properties. Kirsty did make the point that the 3% private sector rent cap makes it harder to provide Mid Market Rent properties, and perhaps the Government might consider a different kind of tenure for MMR. Interesting idea, I think.
All episodes of the Scottish Housing News Podcast are available here as well as on the following platforms: