Blairtummock Housing Association awards certificates of appreciation to 'Lockdown Heroes'
Blairtummock Housing Association has awarded seven tenants a certificate of appreciation making each of them a Lockdown Hero at the Association.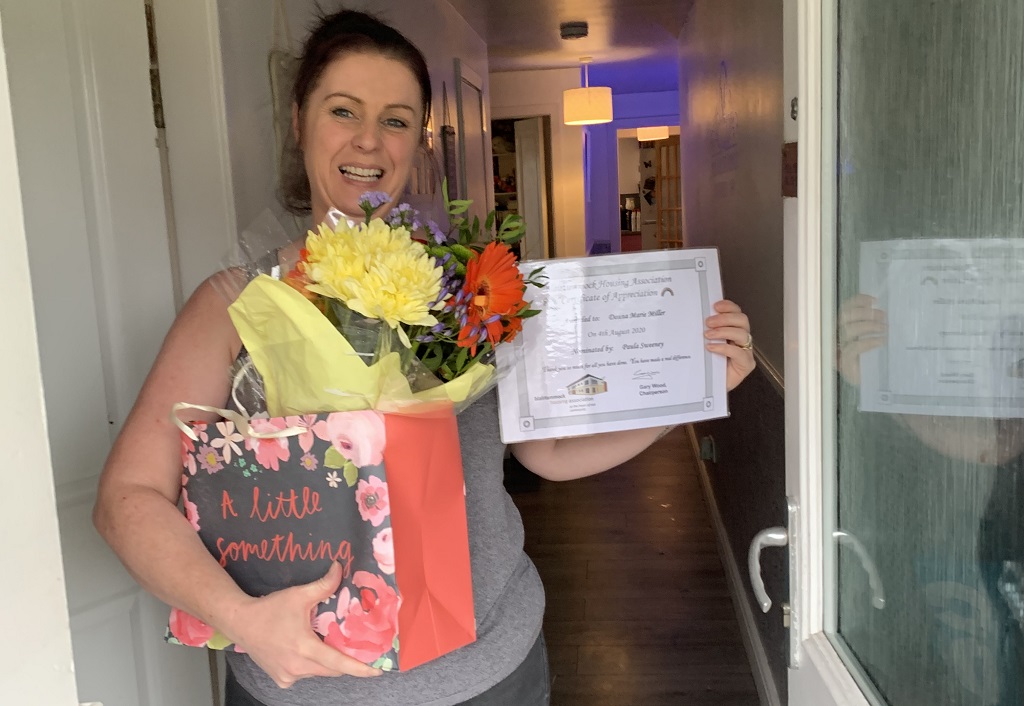 The award came to be when staff at Blairtummock Housing Association were so uplifted when tenants had been telling them the stories of how helpful neighbours had been during lockdown.
Gillian Bell, senior housing officer, thought it would be good to allow tenants to nominate a Lockdown Hero.
The Association received seven nominations and all of them were given a certificate and a small gift.
Jacqui O'Rourke, director, said: "It is wonderful to see such great community spirit and that neighbours are looking out for each other, congratulations to all seven."