Bob McIntosh: Housing standards for agricultural holdings to be aligned with the PRS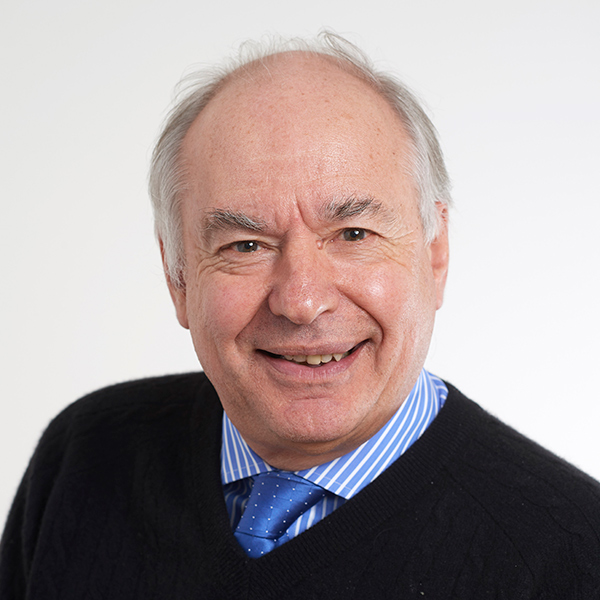 Bob McIntosh, the tenant farming commissioner, explores upcoming changes to the standards for agricultural housing.
Scottish Ministers have clearly signalled that they would like a whole-sector approach to standards for rented housing – aligning not only the private and social rented sectors but also housing included in farm tenancies. The Scottish Government has stated that it is not acceptable for tenants and families living in rented agricultural housing to be living in substandard properties, homes which would not be acceptable if provided by a private landlord in an urban area. This could have significant implications for the agricultural holdings sector, but not all of the requirements are yet clear.
What we do know is that a minimum physical standard – the repairing standard – is to apply to all rented accommodation in the future. This repairing standard sets out the minimum level of repair a house must achieve to be used as privately rented accommodation in Scotland. The property must be wind and watertight and in all other respects reasonably fit for people to live in. There is already a statutory duty for dwellings within tenancies in the agricultural holdings sector to meet the tolerable standard, but the requirement to meet the repairing standard is new.
Back in March 2019 housing legislation was updated to clarify and introduce some new elements to the repairing standard. Landlords in the private rented sector were given five years to bring housing up to the standard, and the agricultural sector was given eight years, so by 28 March 2027 the repairing standard will apply to housing included within an agricultural tenancy.
Last month the Scottish Government published guidance to equip private landlords with a full picture of what they should be working towards to ensure compliance. The list of requirements can be found by searching "repairing standard" on the Scottish Government website. For example, it states that the structure and exterior, including drains, gutters and external pipes, must be in a reasonable state of repair and in proper working order.
Whilst the requirements to meet the repairing standard have been published, energy efficiency standards have yet to be finalised. The Scottish Government is due to consult soon on its Heat in Buildings Strategy which will apply to all homes in Scotland regardless of whether they are owned or rented. It is likely to include proposals to meet specified EPC standards, or, where that is not possible, a minimum level of fabric energy performance through improvement to walls, roof, floor and windows. It will also include proposals to end, by 2045, heating systems that produce greenhouse gas emissions at the point of production, for example gas, oil and some electricity systems.
The other unknown is to what extent the proposals included in last year's consultation on 'A New Deal for Tenants' will apply to the agricultural holdings sector, as that too proposes a whole-sector approach to tenanted housing aiming to provide tenants with secure, stable, affordable tenancies with improved standards of accommodation. The different arrangements operating in the agriculture sector are recognised, but the extent to which the sector may be required to change practice to align more with the private and social rented sectors is unclear.
Legislation governing agricultural holdings has developed without much crossover with housing legislation, and in parallel to legislation governing the letting of properties in the social and private rental sectors. There are, for good reasons, differences in the way that agricultural landlords' and tenants' rights and obligations are dealt with that reflect the integral position of a dwelling within an agricultural holding.
It is clear that the cost to the agricultural holdings sector of meeting the new standards will be considerable. The key issue is that much of the work that may be needed to bring properties up to the proposed new standards will not easily be classed either as a repair/maintenance or as replacement/renewal. It is in effect an improvement, and, unless this issue has been dealt with within the terms of the lease, it is not clear that either landlord or tenant has a legal responsibility for such work under agricultural holdings legislation.
Perhaps the simplest way to begin thinking about a solution is to start with the premise that the owner of the fixed equipment involved has the responsibility for carrying out improvements that are required to comply with legislation emanating from other parts of government. So, for example, a tenant who has created a slurry storage system which requires upgrading will bear the cost of that and claim it as a tenant's improvement eligible for compensation at waygo. A similar situation would apply to any extensions that the tenant has added to the farmhouse that require upgrading to meet the new housing and energy standards. If a let farmhouse needs, for example, increased insulation to meet new housing standards, the landlord, as owner of the fixed equipment will bear the cost and will be able, as I read it, to gain an increase in rent in recognition of the uplift in the value of the rented subjects but after allowing for any grants received.
These issues have yet to be clarified and whilst the sector recognises dwellings should be of same standard as those within the private and social rental sectors, I am currently working with stakeholders to consider what action needs to be taken to address the consequences.