Bridgewater Housing Association maintains high levels of tenant satisfaction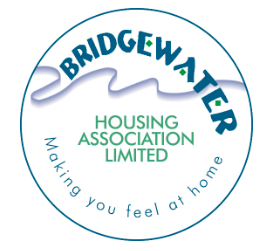 Tenant satisfaction levels at Bridgewater Housing Association (BHA) remain high, results from a recently conducted survey have revealed.
The survey indicated that 93% of tenants are satisfied with the overall service provided by the Association while 92% are satisfied with the association's repairs service.
A total of 97% of tenants feel well-informed about the decisions and services provided by BHA while over 92% of tenants feel they are satisfied with the opportunities to participate in BHA's decision-making processes.
The survey also found that over 93% of tenants are satisfied with the standard and quality of their home.
Andy Thomson, chief executive of Bridgewater Housing Association, said: "We are pleased that our tenants remain satisfied with our services despite the challenges we experienced over the last few years. Considering the impact of the pandemic on our ability to provide services, the fact tenants remain satisfied is testament to the Board and staff team's efforts during this period. However, we will not be resting on our laurels and aim to improve our services in the years to come."
Alastair Morris, chair of BHA, said: "We are delighted to receive such a solid endorsement of our work. We have set high standards over the years and our task now is to again maintain and sustain these high standards in the years to come. I am confident that with our committed team we can continue to do
that."
More detailed Information on the outcome of the survey can be found in the Association's latest newsletter which has been sent to tenants and is available on its website.
The Association extended its thanks to tenants for taking the time to participate in the survey and Research Resource who the association commissioned for the survey for conducting the surveys on its behalf.