CAS: Universal Credit advice soars by 10% during pandemic
Citizens Advice Scotland (CAS) has called on Chancellor Rishi Sunak to retain the £20 increase in Universal Credit ahead of a Westminster debate today.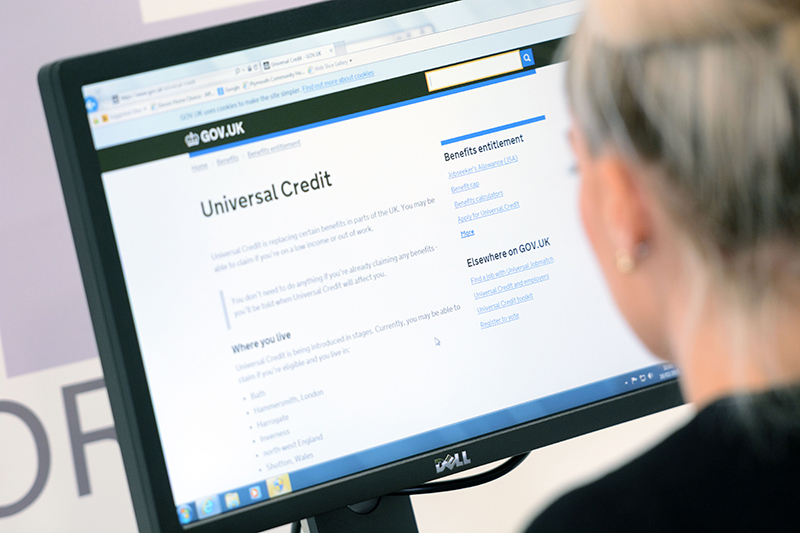 New figures from the charity show that the proportion of benefits advice related to Universal Credit given out in Scotland over April to December 2020 increased by 10% compared to the previous year.
Overall Universal Credit advice made up 25%of all benefits advice over this period, up by 10% on the previous year.
In some months, the proportion of advice on Universal Credit was as high as 40%, reflecting the surges of new people suddenly having to turn to the UK's social security system.
Universal Credit is the main benefit for people on a low income, whether they are in or out of work, and while the UK remains gripped by a public health and economic crisis, many are relying on it to meet basic costs.
Payments were temporarily increased at the start of the pandemic by £20 a week but these are due to expire at the end of March.
In a budget submission to the UK Treasury, CAS has called for the £20 a week uplift to Universal Credit to be made permanent in the upcoming UK Government budget, or risk plunging thousands into an income crisis.
Nina Ballantyne, CAS Social Justice spokesperson, said: "These figures show how many people are relying on Universal Credit in Scotland and we know the £20 a week increase has been absolutely vital for supporting people throughout the pandemic.
"CAS has long campaigned for setting Universal Credit at an adequate level and this is a definite step in the right direction. That uplift is set to expire in March and we're calling on the Chancellor to keep this lifeline in the forthcoming budget.
"In Scotland alone the number of Universal Credit claimants has doubled since January 2020 and to implement a cut of £1,040 a year would be devastating to thousands."
She added: "Key workers in low paid sectors like retail, care and delivery drivers will be among those who need their wages topped up by Universal Credit, and already, families will be worrying about the money stopping and how they're going to afford food, rent and bills.
"At this critical moment, cancelling the cut is crucial. Keeping the £20 a week lifeline is the right thing to do to help the most vulnerable and help us all build back better."