Cassiltoun delivers first new homes in 15 years
Cassiltoun Housing Association has started to welcome tenants to its first new-build project for over 15 years.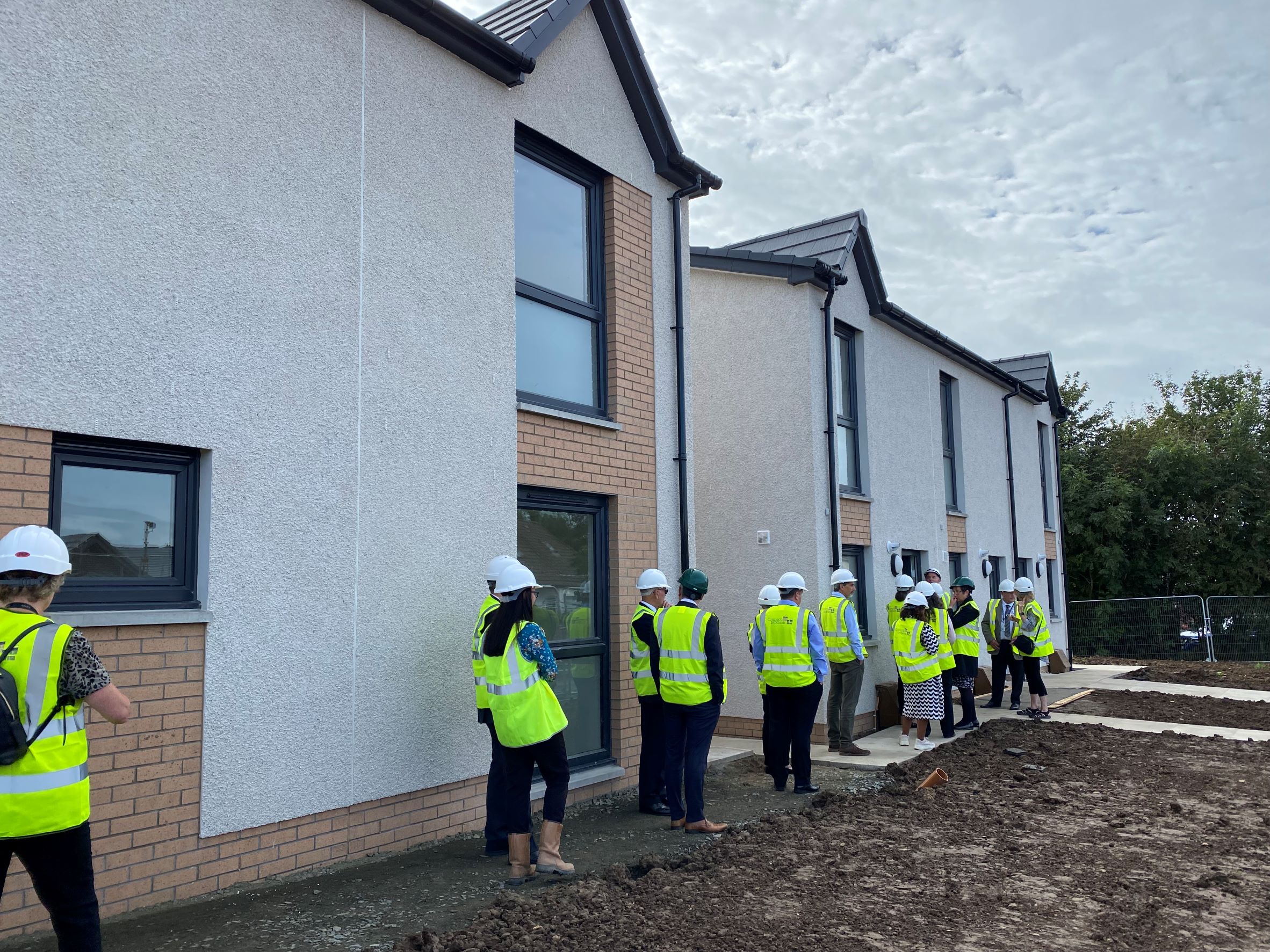 The 'Barlia 3' development is delivering 42 units for social rent. Providing a mixture of apartment flats, cottage flats and three-story townhouses, the project is spread over three sites, each of which would have been unviable to develop individually.
One of the three sites is the location of the former Castlemilk East Parish Church – a commemorative tree and plaque are being installed to mark the legacy of the Church and the impact it had on the community.
The project was designed by MAST Architects and built by Crudens Buildings and Renewals Ltd.
Mrs Gallagher is the first tenant to sign up for her new home. An existing tenant of Cassiltoun HA, she moved from the Gorbals to Castlemilk with her parents 1950s to the then newly developed Castlemilk Estate. At that time there were no schools in Castlemilk and she would get the school bus down to Govanhill.
She continued to stay in Castlemilk when she started her own family, living a stone's throw from her new home in a now-demolished tenement in Machrie Road and then Castlemilk Drive. Mrs Gallagher said she was "delighted and excited' to be making the move to her new home.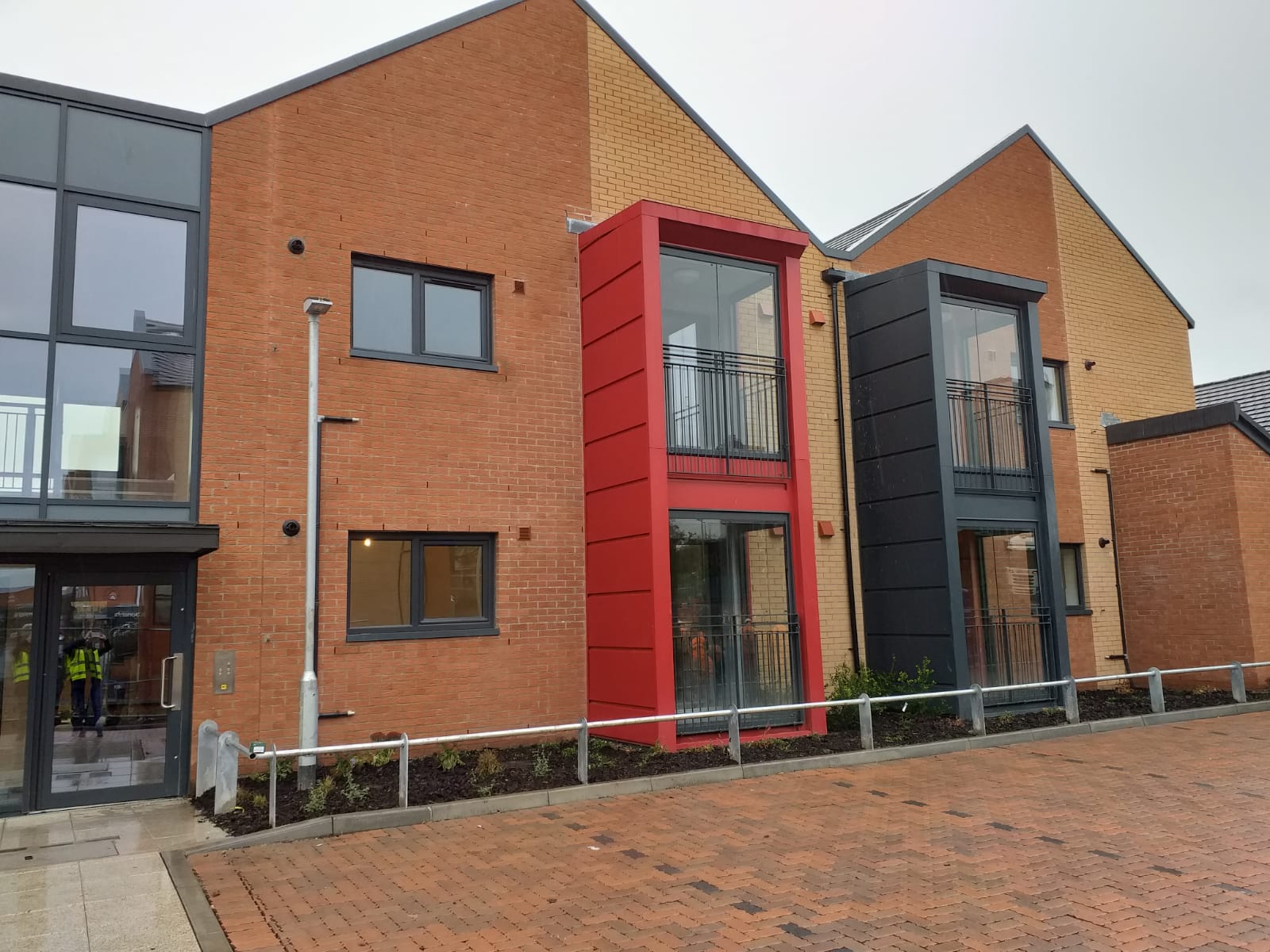 Clair Malpas, chief executive officer for Cassiltoun, said: "We are delighted that, despite the temporary stoppage due to Covid-19 lockdown earlier in the year, we are now delivering much needed affordable properties in the area while contributing to the Scottish Government's targets for new homes. We are grateful for the grant support from Glasgow City Council that has enabled us to deliver the project and to our lender CAF bank."
Allan Callaghan, managing director of Cruden Building, part of the Cruden Group, added: "We are delighted to breathe new life into the area and deliver much needed and exemplar, affordable homes. The flats and townhouses have been carefully designed with a number of features, to ensure they are easily accessible, energy efficient and cheap to run. As with all of our developments, community lies at the heart of what we do and we are pleased to have provided a number of employment opportunities, including apprenticeships and valuable site-based training opportunities."
The project has been funded through a combination of grant assistance from Glasgow City Council under the Affordable Housing Supply Programme and private borrowings secured with CAF bank.
Councillor Kenny McLean, city convener for neighbourhoods, housing and public realm, said: "It is great to see people moving into these new homes in Castlemilk, in what is a distinctive development over three sites in the area. We were delighted to support this innovative project which is providing a range of houses and flats for the housing association's tenants."
The remainder of the units will come off site by the end of November.