Celebrity-backed Shelter Scotland housing rights campaign petition delivered to Holyrood
Around 10,000 people have signed a Shelter Scotland petition calling on the Scottish Government to have the right to a home enshrined in Scottish Law.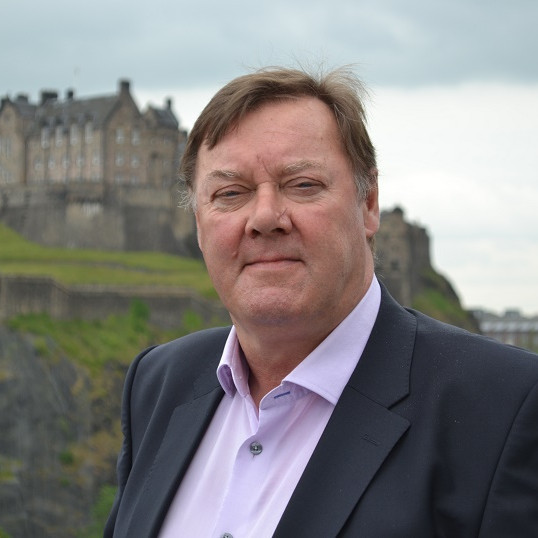 The petition has been backed by Scottish film and music stars Annie Lennox, Robert Carlyle, KT Tunstall and Mark Bonnar, along with celebrated best-selling crime writer Val McDermid.
The petition, which is part of Shelter Scotland's 'Are You With Us?' housing rights campaign, is being delivered to Holyrood Parliament on Tuesday 10 December – World Human Rights Day - and will be received by housing minister Kevin Stewart. The campaign has cross-party political support with 71 MSPs so far having officially backed it.
The handover also marks one year since the First Minister's Advisory Group on Human Rights Leadership published their recommendations for a new Act of the Scottish Parliament to establish a new human rights framework to improve people's lives. It is also one year since the First Minister committed to setting up a taskforce to take forward the Advisory Group's recommendations.
Graeme Brown, director of Shelter Scotland, said: "Around 10,000 signatures within 3 months proves what our research told us – that the people of Scotland are behind us and want the right to a home to become a legal right.
"It's fitting that on World Human Rights Day we are delivering this message from the people of Scotland. I thank everyone who signed and supported our petition and the Housing Minister for accepting it. We hope that now the Scottish Government will move quickly to commit to strengthening the human right to housing in Scotland."
Val McDermid added: "Home is a place where you're safe to be yourself. Where you can relax, where you can express yourself and where you don't feel under threat. Too many people don't have that privilege. That's why I'm backing Shelter Scotland's campaign."
Housing minister Kevin Stewart, said: "The Scottish Government's priority is to make sure everyone has a safe and secure home, and a positive and empowered future. Scotland already has some of the most progressive housing rights in the world, and we are working hard to end homelessness and rough sleeping through investing in providing the right services and support for people when they need help.
"Our Ending Homelessness Together Action Plan demonstrates our commitment to housing as a human right and sets out the practical actions we are taking to ensure everyone has a home that meets their needs, backed by £50 million.
"And we are proud of our record of delivering over 87,000 affordable homes since 2007 with 60,000 for social rent. We are also firmly on track to deliver our target of 50,000 affordable homes by 2021 backed by a record £3.3 billion investment.
"Our National Taskforce for Human Rights Leadership is developing proposals for legislation which will further embed human rights at the heart of Scotland's approach to the delivery of public services. Their recommendations will be presented before the end of the current parliamentary session.
"We have set out our draft Housing to 2040 principles which will help to make our vision for more accessible and affordable housing in the future a reality. This month we started consulting on these principles, including number 15: everyone has a right to an adequate home. We will publish our final route map next summer."
Meanwhile, the charity has asked the Court of Session to postpone its legal case against Glasgow City Council into early 2020 after it was revealed that the Scottish Housing Regulator will launch an inquiry into Glasgow's homeless services.
Fiona McPhail, principal solicitor for Shelter Scotland, said: "This case is about one of the most fundamental rights homeless people have in Scotland.
"When in the crisis of homelessness, our laws say that temporary accommodation should be provided. Too often Glasgow has failed in that most basic duty.
"Late Friday afternoon we were made aware of the Scottish Housing Regulator's decision to launch an inquiry under section 42 of the Housing (Scotland) Act 2010 into Glasgow's homeless services. In light of that development, we have asked the Court to continue our case, so that we may reflect on this somewhat unprecedented course of action by SHR."