Chris Bennett-Taylor to become chief executive of Aberdeen Cyrenians
Aberdeen Cyrenians has announced that its interim chief executive, Chris Bennett-Taylor, has been appointed to the role on a permanent basis.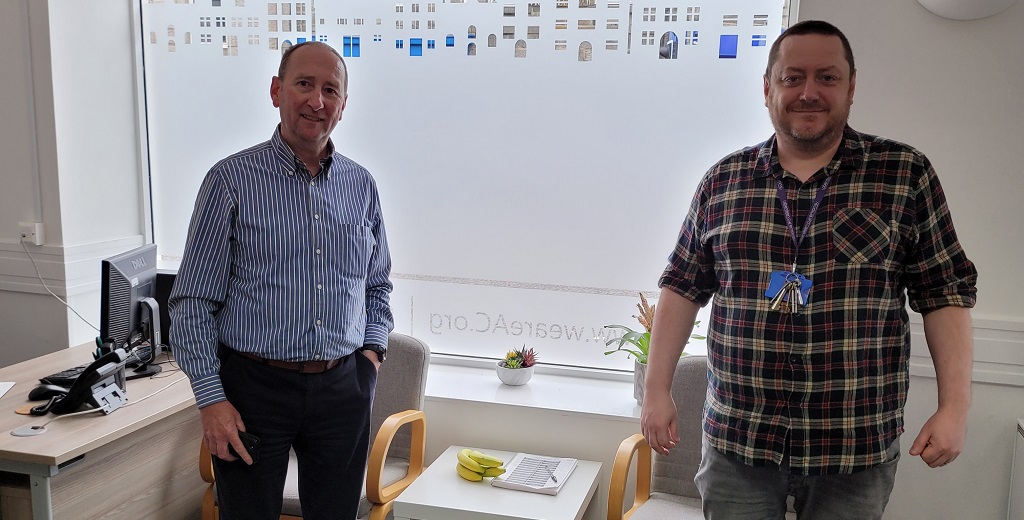 Mr Bennett-Taylor was appointed interim chief executive in July following the departure of Mike Burns to the national mental health charity, Penumbra, having previously been the organisation's head of corporate and business services.
Bruce Bricknell, chairperson of the Aberdeen Cyrenians board, said: "We are grateful to Chris and to the interim leadership team for the strong leadership that they have provided to the organisation since the interim leadership structure was put in place in July. Following an open recruitment exercise, we are really pleased to be able to appoint Chris to the role, which demonstrates the organisations commitment to succession planning. We have a number of exciting projects under way and the board wish the Leadership Team every success in delivering these, all of which are aimed at supporting vulnerable people in the city."
Chris Bennett-Taylor, chief executive, said: "I am a proud Cyrenian and am deeply honoured to be given the opportunity to lead the organisation. We have an amazing staff and volunteering team, without whom, none of the work that we do would be possible and we are fortunate to have the support of the generous people of the North-East. Demand for our services is growing daily in these uncertain times and I am extremely proud that the organisation continues to evolve and respond to the challenges that people are facing, finding new and innovative ways to support them."
Aberdeen Cyrenians has developed a number of new services over the past two years, including Get Digital, a project designed to help people in digital poverty, Strength for Tomorrow, who support adults so are survivors of childhood abuse and Settled Homes for All, a new social letting agency helping people to access affordable accommodation in the private rented sector. They were also honoured to receive the Queens Award for Volunteering in 2021, with a special recognition for their work in response to the Covid-19 pandemic.