Citizens Advice Scotland hits out at accelerated Universal Credit sanctions
Fast-tracking sanctions for Universal Credit claimants just four weeks after their first claim will only exacerbate the problem for those seeking work, Citizens Advice Scotland (CAS) has warned.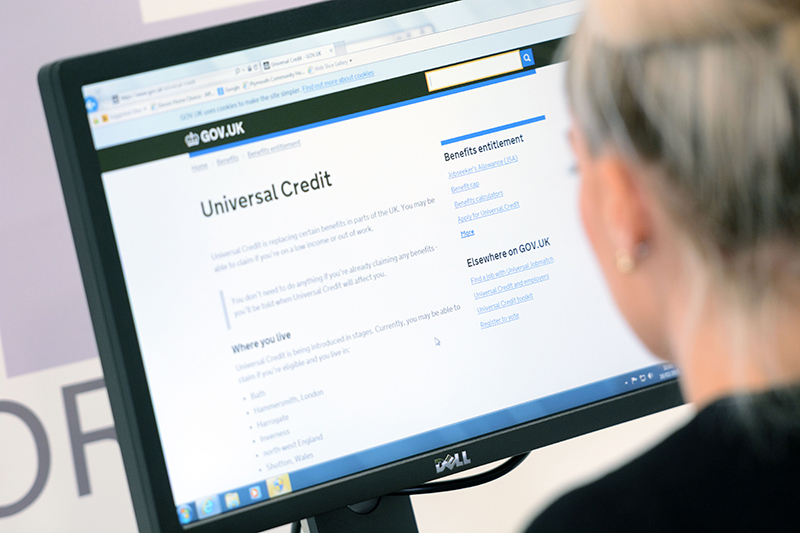 Under existing rules, claimants have three months to find a job in their preferred sector before facing the prospect of sanctions.
New rules will mean that sanctions could begin four weeks after their initial Universal Credit claim, if they're not making "reasonable efforts" to find and secure a job in any sector or turn down a job offer.
The UK Government said its new initiative will focus on getting job-ready people off Universal Credit and into work as the country moves out of the pandemic.
Targeted predominantly at those in the intensive work search group on Universal Credit, 'Way to Work' will support people back into work faster than ever before and filling vacancies more quickly. Latest figures from the ONS show that the demand for workers is there, with a record 1.2 million vacancies to fill, 59% higher than pre-pandemic levels.
Work and pensions secretary Thérèse Coffey said: "Helping people get any job now, means they can get a better job and progress into a career.
"Way to Work is a step change in our offer to claimants and employers, making sure our jobcentre network and excellent Work Coaches can deliver opportunities, jobs and prosperity to all areas of the country.
"As we emerge from COVID, we are going to tackle supply challenges and support the continued economic recovery by getting people into work. Our new approach will help claimants get quickly back into the world of work while helping ensure employers get the people they and the economy needs."
However, CAS social justice policy officer David Scott said the announcement that some people could face sanctions four weeks after their first Universal Credit claim is the wrong move.
He added: "These proposals would suggest that some people could have their Universal Credit reduced before they receive their first payment. There is already extensive evidence suggesting the level of Universal Credit is not enough to cover people's living costs and can lead to a cycle of debt. Reducing payments further would only create more problems.
"When a person is sanctioned, the costs in supporting them are pushed onto local authorities, healthcare providers, food banks, and homelessness services. More than that, a person who cannot afford energy or food will be unable to search for work effectively. Sanctions are bad for our economy and bad for encouraging people into work.
"While sanctions were rightly paused at the start of the pandemic, numbers have been increasing rapidly in recent months. Sanctions advice across the Citizens Advice network in Scotland has shown a 20 per cent increase from March to December 2021 compared to the same period in 2020, and the DWP's own figures show that the number of people searching for work who were sanctioned increased almost five times over in August 2021 compared to June 2021. Imposing new measures that tighten the work search conditions will only make these figures worse."