Cloch Housing Association appoints Alana Durnin as chief executive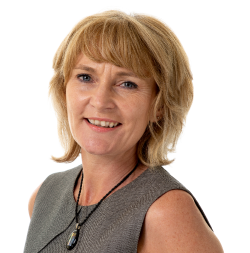 Cloch Housing Association has appointed Alana Durnin to the post of chief executive.
Following the resignation of former director, Paul McVey who is moving onto a new role in Glasgow, Mr Durnin will take up the new post at the end of October.
Ms Durnin has previously worked closely with Cloch, as the director responsible for the former finance and IT shared service, when employed by Oak Tree Housing Association. Following several months working with LAR Housing Trust, she is returning to Inverclyde.
Kelly Ferns, chairperson of Cloch Housing Association, said: "The board of Cloch is delighted to welcome Alana to the post of chief rxecutive. The recruitment process was comprehensive and our thanks to our recruitment consultants McGregor Bond for their contribution. Alana has excellent experience in the sector both in the field of finance, and leadership.
"The board is really looking forward to working again with Alana as she takes Cloch into their next chapter of growth and development. We know she will fit in well with the team and take Cloch from strength to strength."
Alana Durnin added: "I feel privileged and excited to be returning to Cloch, as the new CEO. In light of the social and economic challenges facing communities, Cloch needs to be responsive and sympathetic to the needs of our customers and I believe I will bring strength and experience which will help deliver positive outcomes.
"Paul has taken the organisation from strength to strength and developed and nurtured an outstanding, forward-thinking organisation. The culture at Cloch is supported by a dedicated staff team and I am looking forward to leading and working with them in the next stage of our journey."