Cloch introduces The McDougall Group to Inverclyde with new contract awards
Cloch Housing has appointed The McDougall Group as its new contractor for both its reactive and voids contracts.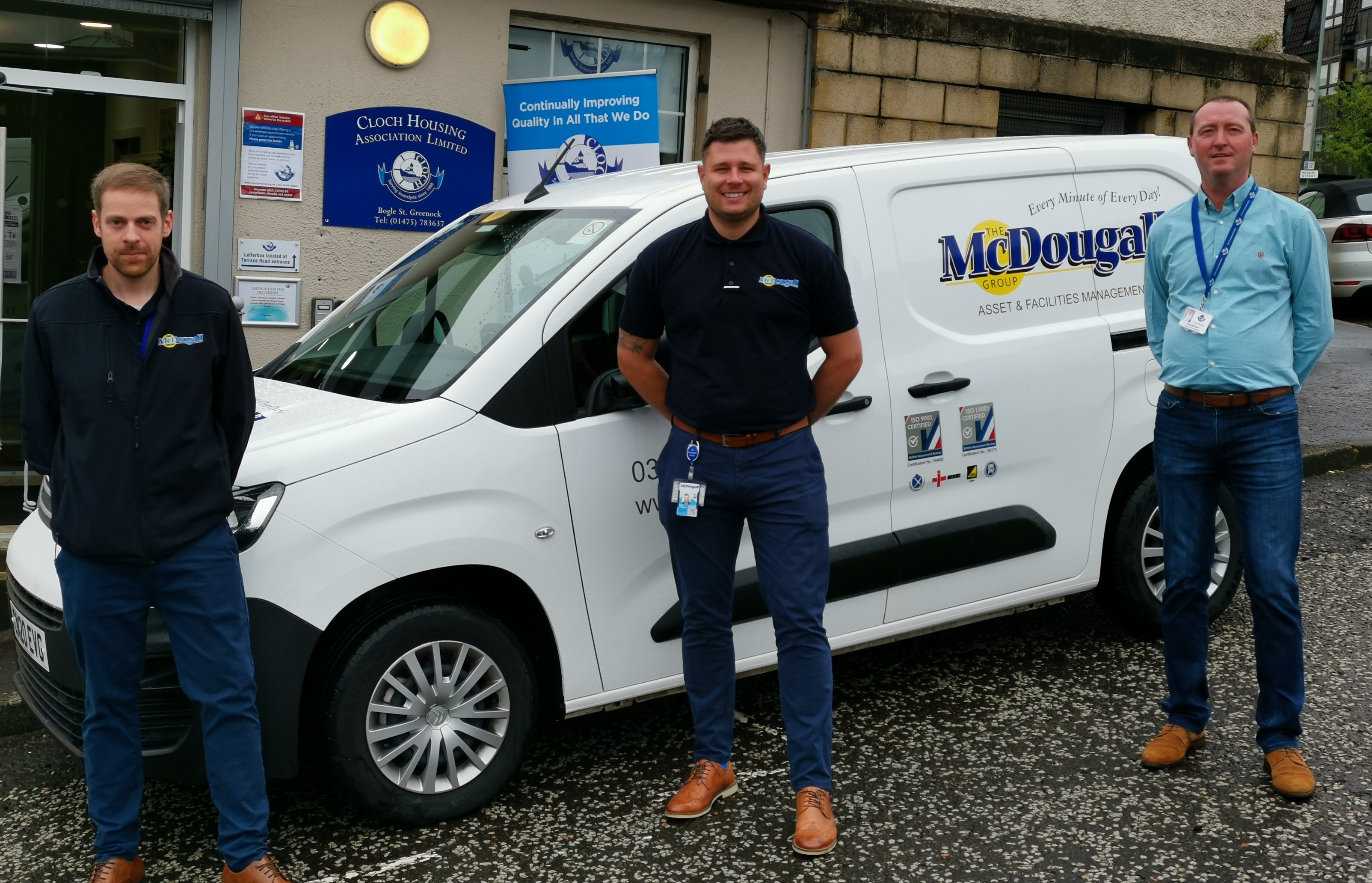 Following the withdrawal of MPS from the Central Belt of Scotland, Cloch immediately reacted and began procuring for both contracts to ensure that new contractors were in place as quickly as possible.
The McDougall Group tendered for, and won, both contracts and through its tenders demonstrated a strong commitment to customer service as well as offering good value for money.
Based in Grangemouth, they have an established reputation in West Dunbartonshire, just across the Erskine Bridge from Inverclyde. The contract allowed them to employ a number of staff from MPS and they aim to eventually set up a new base in Greenock.
The contract started on August 17 and from this date Cloch will offer a full reactive repair service and carry out work to empty homes in the Cloch communities. This new venture also offers community benefits to Cloch.
Paul McVey, director at Cloch, said: "The McDougall Group have worked with our team to start this contract very quickly and we are confident that the service they will provide in both reactive and void maintenance will match the high standards that we have set. They come with a solid reputation with customer service and tenant satisfaction at their core and we will work hard to make sure that this partnership works well for Cloch and its tenants.
"This has not been an easy year for anyone and dealing with MPS pulling out of key contracts made matters even tougher. However, the arrangement we reached with Home Fix Scotland to take on our emergency repairs since the end of June was an example of great partnership working from a local provider. We are very grateful of that and would like to thank HomeFix for all of their assistance during this time."
David Robbie, managing director of The McDougall Group, added: "Our team are excited to have a new base in Greenock to serve the tenants of Cloch Housing Association. We look forward to working in partnership to deliver the highest standard of repair services to the Association, its tenants and supporting the local community."