Clydebank Housing Association receives community foodbank donation from Clear Business
Clear Business has delivered a generous foodbank donation to Clydebank Housing Association (CHA) which will be passed onto West Dunbartonshire Community Foodshare.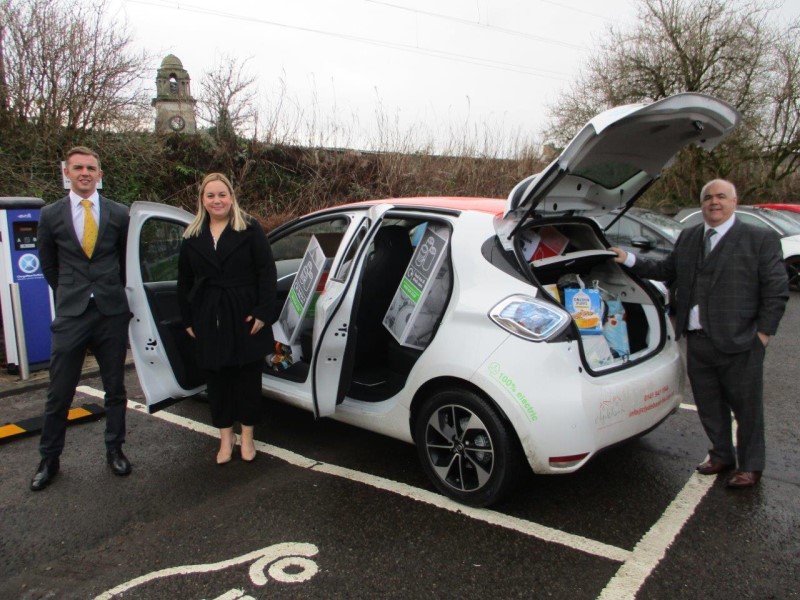 This was delivered as part of CHA's Community Benefit programme through the procurement of the recent office water contract renewal.
CHA is committed to maximising community benefits from all its procurement activities. Through CHA's community benefit programme, contractors and suppliers are required to support the Association's economic, social and environmental objectives to help make a difference to the local communities.
A foodbank collection was agreed and over the past couple of weeks, staff at Clear Business have been generously collecting donations from staff in their Rutherglen office.
Lynette Lees, head of finance and corporate services at CHA, said: "The community benefits we are receiving are having a positive impact in our local communities. We have received financial contributions towards resident clear out days, our community regeneration centre has been repainted and contractors have employed people in the local area".
Gerry Dougan, corporate sales manager at Clear Business, added: "Clear Business Water Management and staff are delighted to contribute to such a worthwhile cause".
Clear Business, part of the Verastar Group, entered the Scottish Water market as a licensed provider of water and waste services in 2013 and has rapidly gained market share, now servicing over one in four companies. It also provides business energy and telecoms services.