Community group brings new affordable housing to Cannich
Construction work began last week on two new community-led affordable houses to rent in Cannich in a project led by a local community group.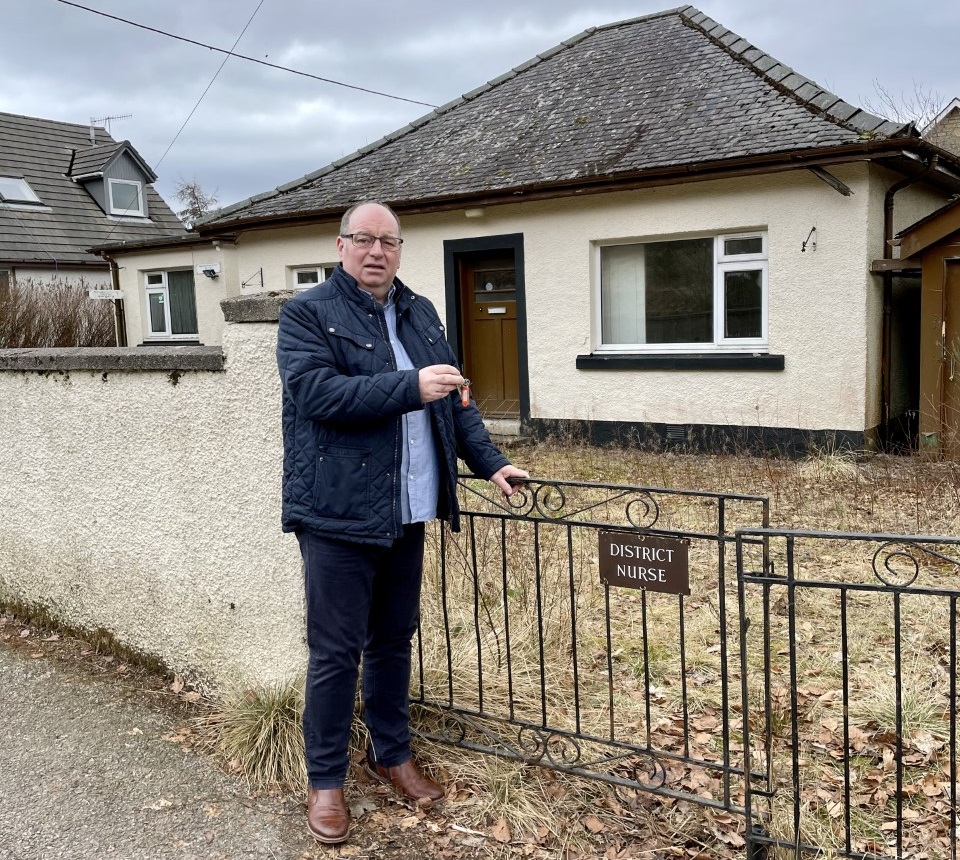 The project has been driven by Strathglass & Affric Community Company, which was keen to see an empty building put to better use, for the good of the local community.
NHS Highland, which owned the nurses house, transferred it to the community company under the Community Asset Transfer scheme. The land transfer was completed in February 2021 with funding from the Scottish Land Fund.
The new houses will meet a need for high-quality, affordable accommodation within the local area. The project is being led by Strathglass & Affric Company Company, with project management and development support from the Communities Housing Trust, and funding from the Scottish Government's Rural & Island Housing Fund, Quaker Housing Trust, Highland Council, SSE Developing Communities Fund, Soirbheas, and the Strathglass Community Fund. The houses will continue to be offered at affordable rents for future generations, and will employ local contractors MC Builders during the build process.
The doctor's surgery, which was previously housed in the extension to the nurse's house, moved into fit-for-purpose premises within the renovated Community Hall six years ago. The Hall is owned and managed by Strathglass & Affric Community Company and is a hub for Cannich residents and visitors alike.
Alan Hood, chair, Strathglass & Affric Community Company, who has worked tirelessly to develop the project, said: "The new 2 and 3 bedroomed homes will be owned by the Strathglass and Affric Community Company on behalf of the people of Strathglass and the houses will be offered at affordable rent for many generations to come helping people to stay in and contribute to our fantastic Community.
"We hope we will be able to retain families in the area, which will also help keep the school going. It's been a real joint effort with so many organisations and funders pitching in, it's been great and we look forward to seeing how the build progresses!"
Ronnie MacRae, CEO of Communities Housing Trust, added: "Small community-led developments such as this one can be absolutely crucial to sustaining rural communities – sometimes it's the only option. A few houses combined with work opportunities and services can help keep a community alive, with wider social and economic benefits brought to the area. We'd like to congratulate Strathglass & Affric Community Community and are extremely glad to be supporting them in building these new affordable homes."
Dr Tim Allison, NHS Highland's director of public health, said: "Affordable good quality housing is a vital asset for all communities, and it is a significant factor in improvement in health and wellbeing. We are delighted about the work undertaken to transfer the ownership of the property."
Completion is anticipated in Autumn 2021. Expressions of interest in the homes can be made with the Communities Housing Trust here.