Community invited to engage in consultation for Newton Mearns development
Members of the community are being encouraged to help shape plans for the redevelopment of the site of the former Mearnskirk House Care Home in Newton Mearns via a virtual consultation.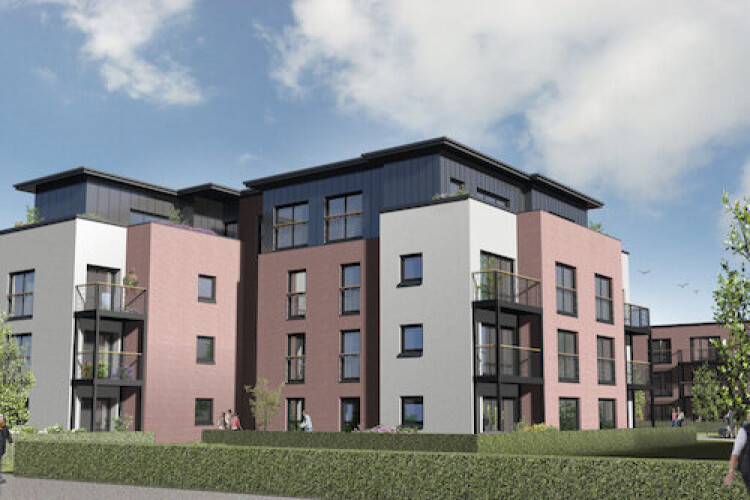 Developer Dundas Estates has submitted a Pre Application Notice (PAN) to East Renfrewshire Council, marking the start of a community consultation process, which will precede the submission of a formal planning application.
Taking place on Wednesday, 9 March, between 10 am to 1 pm and 5 pm to 8 pm – the event will be held online due to ongoing uncertainty around Coronavirus guidelines and will replicate an in-person consultation with members of the design team in attendance to answer any questions.
Attendees are welcome to drop in at any point over the duration of the consultation, with full details available on the dedicated project page, which will go online from February 21 for a period of six weeks.
For those unable to access the website, Dundas will work to provide information in other formats. Telephone appointments can be arranged with Dundas's architects, Hypostyle, from March 7 until March 11, between 10 am and 4 pm: Jane Meneely – 0141 204 4441.
Mike Andrews, land and development manager at Dundas Estates, said: "We are proud to start the conversation around our plans for the transformation of the vacant Mearnskirk House site. We're at a very early stage - and would like to encourage the community to come forward and engage with us to help us refine our vision for the development.
"We recognise the impact any work would have on the surrounding area – and want to ensure the community receives maximum benefit as we look to deliver 65 much needed homes including 16 affordable homes to meet increasing demand in East Renfrewshire."
The new development will enable the regeneration of vacant brownfield land, transforming it into a varied mix of two and three-bedroom flats, with extensive landscaping lending to the creation of sought after private and public green spaces.
A beloved bronze Peter Pan statue, put in place during the land's time as the former Mearnskirk Hospital, will also be reinstated into a public space on site for the community to continue to enjoy.
Mike Andrews added: "This project will involve sympathetic regeneration of a vacant site, with care taken to ensure the materials and designs used blend seamlessly with surroundings and all homes will be built to the highest energy efficiency standards.
"Through elements of landscaping, sought after recreational spaces will be created, with clear boundaries in place to define public and private space. We would like the revival of this site to not only benefit our buyers, but the wider Newton Mearns Community and welcome any questions or input from the public."
A primary street will form a central road into the development with its site entrance accessed from Mearnskirk Road. Pedestrian movement will be prioritised, with streets designed to minimise vehicle speeds in accord with Designing Streets principles – considering pedestrians first and vehicles last.
Following on from the consultation, plans will be reviewed and a formal planning application will be submitted to East Renfrewshire Council.