Council co-leaders back DGHP's new cost-of-living campaign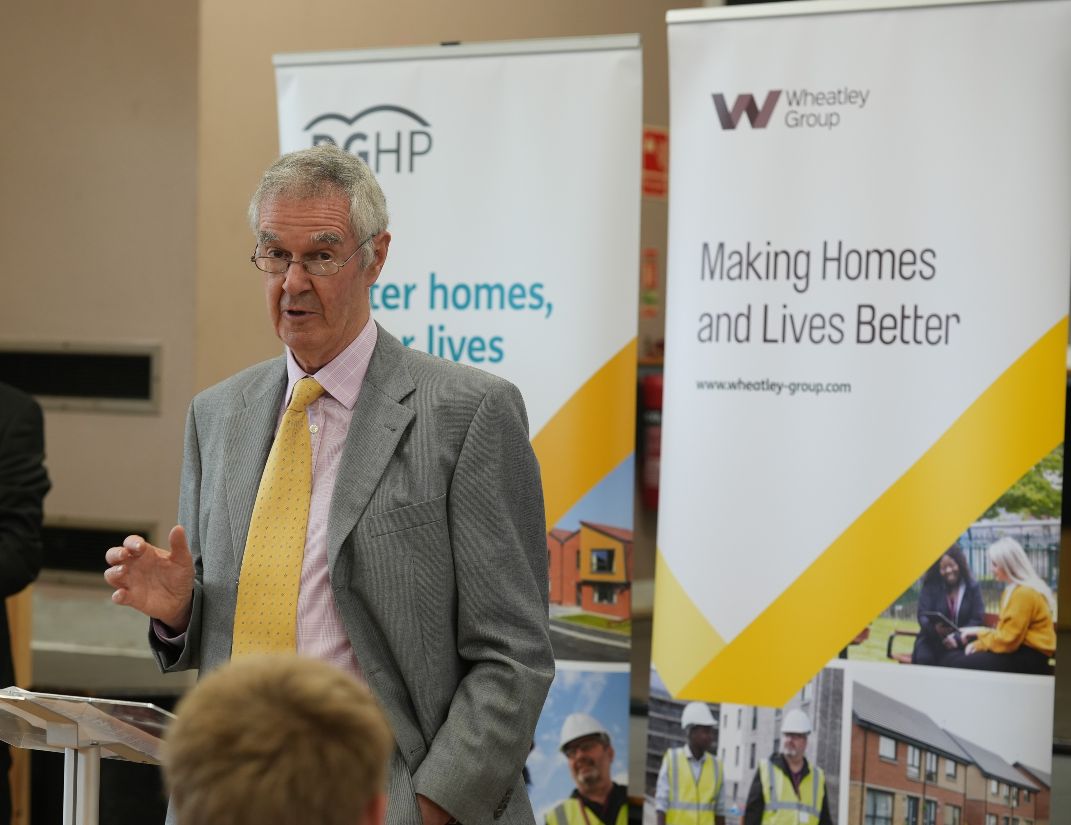 A new cost-of-living crisis campaign by DGHP has been welcomed by Dumfries and Galloway Council co-leaders Stephen Thompson and Linda Dorward.
DGHP, part of Wheatley Group, launched 'Here for You' at an event in north-west Dumfries on Monday.
The 'Here for You' campaign will support over 20,000 tenants across Wheatley Group communities during the cost-of-living crisis.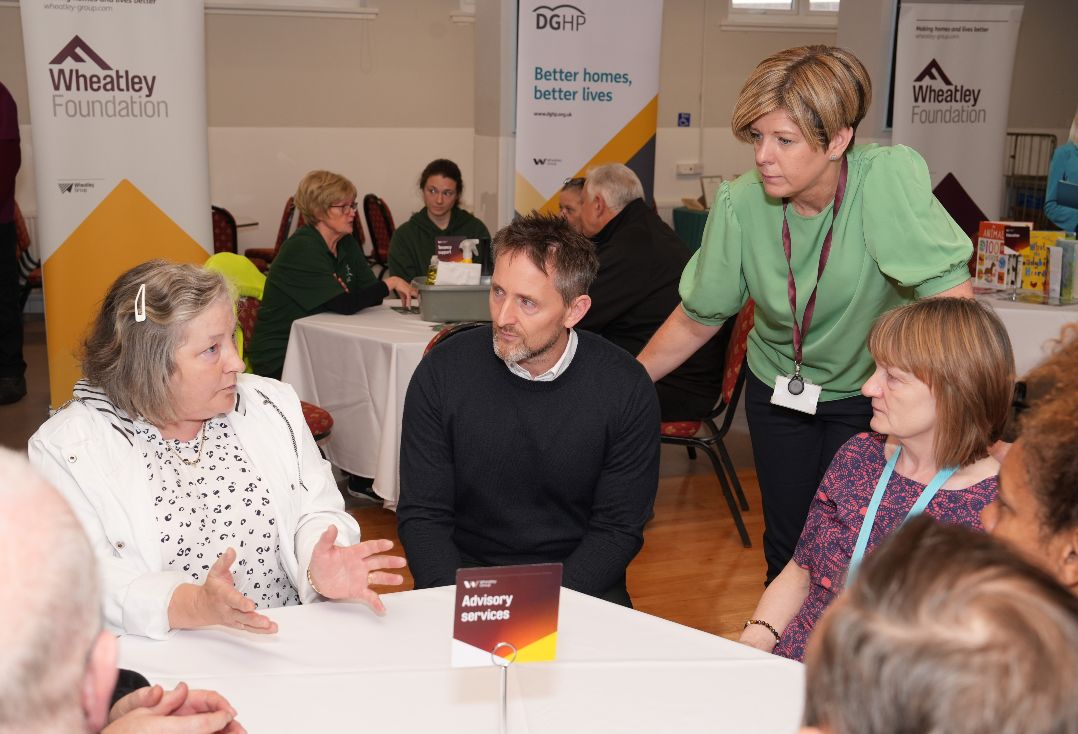 Councillor Thompson and Councillor Dorward joined DGHP tenants and staff at Lochside Community Centre to hear more about the campaign and the wide range of support services available to tenants.
DGHP chair Maureen Dowden said: "DGHP has been able to support thousands of customers since joining Wheatley Group at the end of 2019.
"The 'Here for You' campaign will further enhance and strengthen the support programmes we have put in place since then – and throughout the pandemic.
"The campaign will help customers at the point of crisis and will offer wraparound support, as well as financial help, where needed. It will be a crucial and lifeline support to our tenants most in need."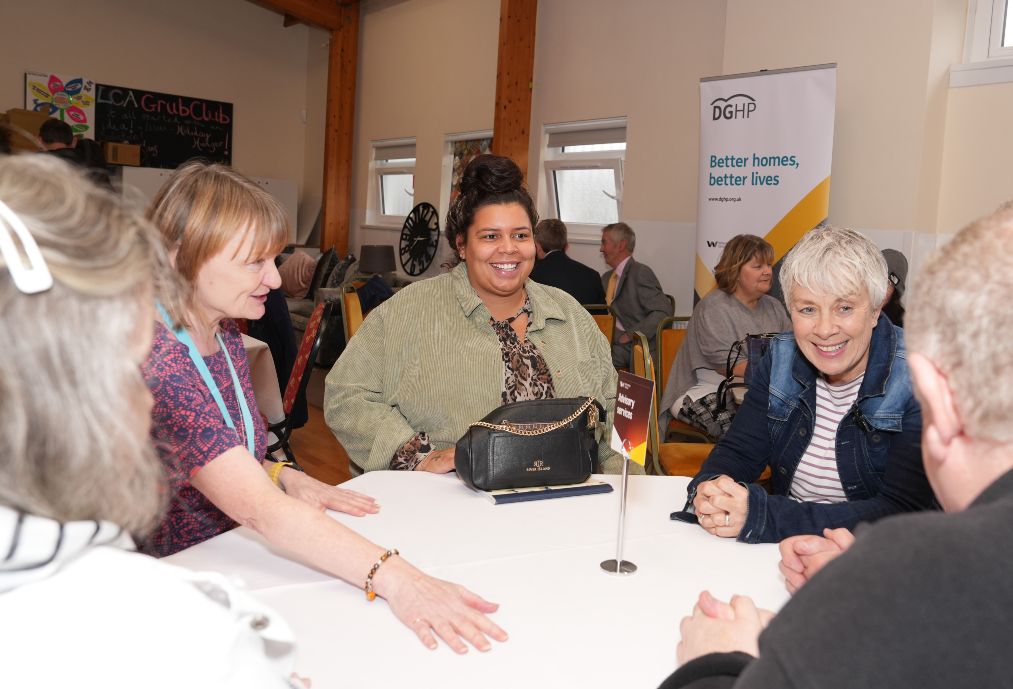 With average household energy bills increasing since 1 October to around £2500, Wheatley Group and DGHP acted quickly to put the new campaign in place to offer support where it is needed.
The councillors met with tenants who will be helped by the 'Here for You' campaign and other support services already offered by Wheatley.
Speaking at the launch event, Dumfries and Galloway Council co-leader Councillor Stephen Thompson said: "We're delighted to share this platform with DGHP and Wheatley colleagues. It's important to demonstrate the close working relationship between partners which is essential to supporting our citizens and tenants at all times, but especially now with the cost-of-living increases facing us all.
"Our new Dumfries and Galloway Council Leaders Panel – which involves all the political groups – has identified cost of living as its first key issue so that the council plays its part in supporting everyone in our region, especially those who are vulnerable. So, this initiative by Wheatley to support its tenants and the places where they live is greatly welcomed."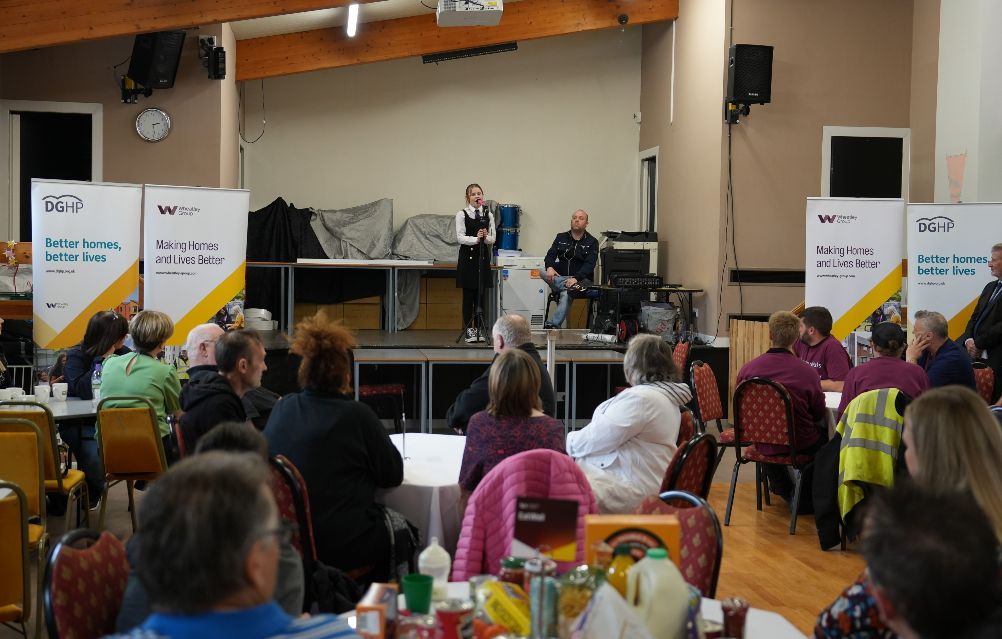 Co-leader Councillor Linda Dorward added: "We're working with other local partners in the public, private and third sectors about what they will be doing too – like South of Scotland Enterprise for businesses and social enterprises, and third sector organisations – and we're helping co-ordinate these efforts, so that everyone receives the support that they need and we make best use of the money, skills and talent available in our region.
"These are challenging times and we need to look to the overall wellbeing of all our citizens. So, in addition to basics of warm homes, food on the table at home or at school, having jobs that pay the Living Wage and being able to travel, we need to look out for health issues and do what we know Dumfries and Galloway does so well. As shown during the Covid pandemic, we pull together, support and care for each other in our communities."
Since the start of the Covid-19 pandemic, Wheatley Group has:
helped tenants claim £19.6m in welfare benefits;
distributed £2.4m in fuel vouchers and top-ups;
delivered 43,000 food parcels and vouchers – 6200 of those were for parcels for DGHP customers;
helped 1200 customers get jobs, training or apprenticeship opportunities – 114 were DGHP customers;
offered 182 education bursaries to help tenants go to college and university – 30 were for DGHP customers;
sent 13,000 free books to pre-school children to give them the best start in life – 280 children from DGHP benefitted; and
upcycled more than 4300 pieces of furniture and made them available free to tenants – a new service for Home Comforts is going to launch soon in Dumfries.
As well as DGHP, the 'Here for You' campaign will support tenants of Wheatley's other Registered Social Landlords – Wheatley Homes Glasgow, Dunedin Canmore and Loretto – as well as tenants of Lowther Homes, which is Scotland's largest private-rent property company.