Local views sought as DGHP plans to transform Dumfries estate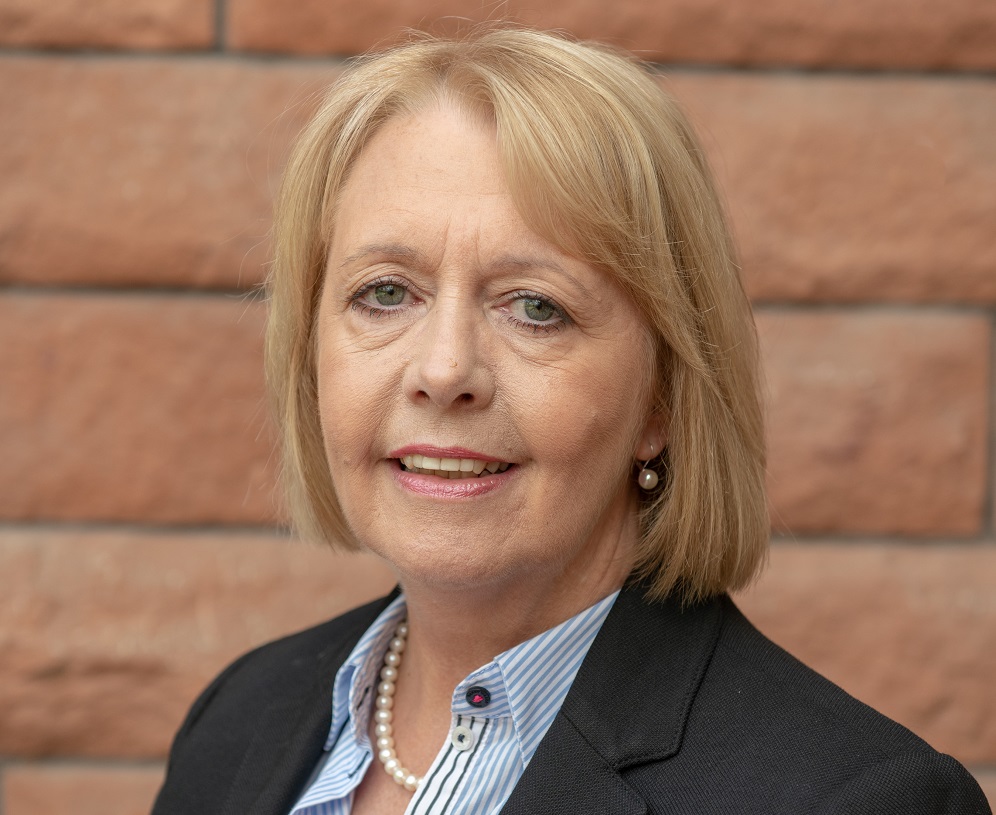 Ambitious plans to transform Dumfries and Galloway's largest housing estate are moving forward with the views of the local community seen as a key factor.
Dumfries and Galloway Housing Partnership (DGHP) in partnership with Dumfries and Galloway Council will soon be seeking the views of the local community as plans move forward to transform the area of Lochside in Dumfries.
Under the Lochside Place Making proposals, which recently went before the council's economy and resources committee, the area will be transformed working collaboratively with the needs and views of the local community as part of plans to provide new, high-quality, affordable homes.
Plans to provide a thriving, healthy and sustainable neighbourhood for people to live will focus on areas of low demand housing and provide house types that meet the needs and demands of local people.
The views of local residents and stakeholders will be fundamental to the proposals over the coming weeks and months.
Maureen Dowden, DGHP chair, said: "Lochside is just one of the areas we are looking at as part of our regeneration programme across Dumfries and Galloway.
"Over the next five years we intend to develop hundreds of new homes, which will make a massive difference to our tenants and communities across Dumfries and Galloway, bringing additional investment to our neighbourhoods as well as giving a boost to the local economy.
"The views of the people of Lochside will shape the plans going forward and we are really looking forward to hearing from the people who live, work and have a connection to Lochside. We want to make sure that any proposals fit with the existing community and meet the needs of those living in the area.
"It is absolutely crucial to us that this is done in collaboration with the local people and community."
The proposals fit with the Strategic Housing Investment Plan (SHIP) with the aim to deliver high-quality, new and affordable housing.
Councillor Archie Dryburgh, housing convenor and vice-chair of the council's Economy and Resources Committee, said: "I welcome this approach to collaborative regeneration in Lochside. The opportunities to renovate the existing housing stock and create new energy efficient homes will help enhance the physical environment while also reducing carbon emissions and tackling fuel poverty.
"I am also fully behind the aspiration to create new jobs, apprenticeships and training opportunities for local people. There is a significant housing investment programme currently underway in this region which provides great opportunities for well-paid and secure employment, helping to retain our working age population and attract new people to live in the area."
Councillor Andy Ferguson, chair of the council's Communities Committee and Ward Member for North-West Dumfries, added: "There is a strong community spirit in Lochside. This council is fully committed to being inclusive and ensuring that local people and communities are at the heart of decision making. I am happy to see that this approach will be front and centre of the Lochside regeneration work.
"Engagement is key to delivering places that are sustainable, well designed and provides homes that meet people's needs. The commitment to deliver the same high standards of participation as the council is welcomed. Working together to improve the health and wellbeing of residents, existing community assets and open spaces will help compliment ongoing community projects, like the redevelopment of Glentrool Park."
The plans are part of the commitments made to customers following DGHP joining Wheatley Group in 2019. These commitments included making improvements to homes and services, upgrading existing homes and delivering hundreds of new homes across the region. In addition, the partnership aims to create 500 new jobs, apprenticeships and training opportunities.