DGHP estate walkabout highlights cleaner, greener and safer communities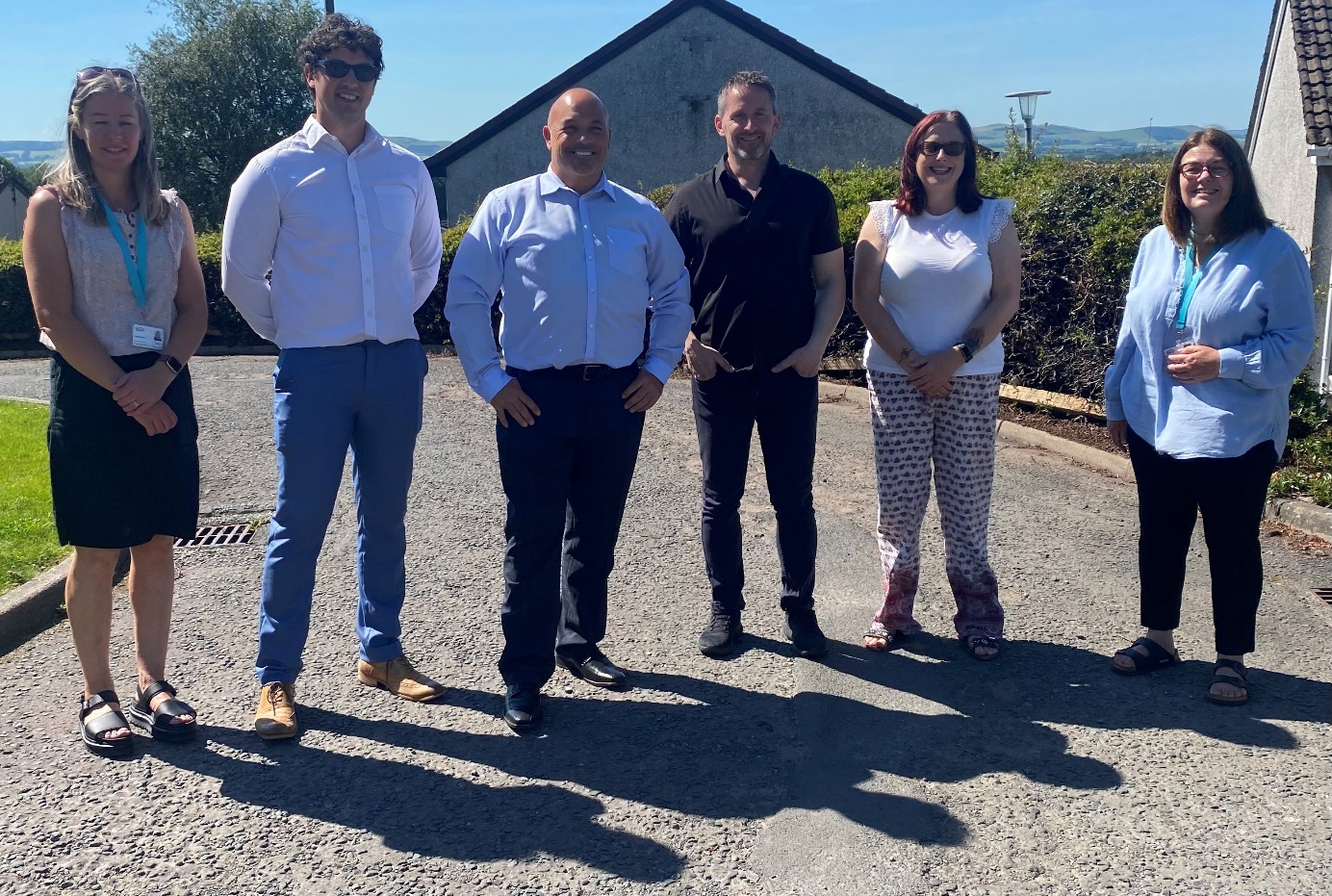 Dumfries and Galloway Council co-leader Stephen Thompson held an estate walkabout to hear how Dumfries and Galloway Housing Partnership (DGHP) staff are creating cleaner, greener and safer communities.
Councillor Thompson spent time with DGHP staff in his ward in the King Edward Park area of Lockerbie last week.
The area in Lockerbie has had significant investment recently with works carried out to re-surface car parks, replace old fencing, as well as re-laying loose slabs and resurfacing paths.
Councillor Thompson said: "It was really encouraging to see the improvement works that's been done by DGHP which is having a positive impact. The works to the car parks and paths have made a particular difference to the accessibility and look of the area, which is really important for residents."
Councillor Thompson said the event was also good for identifying future partnership opportunities in the area.
Alan Glasgow, DGHP's managing director, added: "We arrange estate walkabouts to help us identify concerns from local residents and stakeholders as well as allowing us to showcase the work we are doing to improve our communities.
"It was great to have Councillor Thompson see for himself how the teams, including investment, our Neighbourhood Environmental Teams (NETs) as well as our housing staff, are working to improve communities."
DGHP, part of Wheatley Group, introduced the NETs service last July. It has already lifted 1070 tonnes of waste and cleaned more than 8000 stairwells. They've also worked on more than 1600 gardens and dealt with 1248 requests from customers across Dumfries and Galloway. The service saw the creation of 58 new jobs, including nine apprenticeships and nine Changing Lives trainee placements.