Councillor censured for failing to declare interest in housing association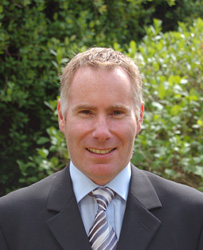 The depute leader of Argyll and Bute Council has been censured for failing to declare an interest in Dunbritton Housing Association.
Cllr Gary Mulvaney failed to declare a non-financial interest in the housing association at a council meeting in December 2017, The Lochside Press reports.
He is the council's unpaid representative on the board of Dunbritton Housing Association, but did not declare an interest when speaking in an area committee debate on a parking issue near to housing association properties in Scott Gardens, Cardross.
The council hearing panel decided that Cllr Mulvaney had breached the councillors' code of conduct, as housing association residents would have benefited most from his proposals.
A council meeting this week will consider the hearing panel's report.
Cllr Mulvaney told The Lochside Press: "In practical terms this was an issue whether the council put double yellow lines in a layby, which is adjacent to a small number of Dunbritton homes.
"The hearing panel accepted that the matter was clearly one of road safety and that I was trying to act in the overall public interest.
"They agreed that I had a finely balanced judgement to make and that I was diligent in applying the code and acted in the proper manner.
"However, in what was for them a finely balanced decision, they considered that when faced with such a fine judgement call, I should have erred on the side of caution and withdrawn. That is something I accept and will be bear in mind in the future."